FINALLY – Postings will be in real time! That is once I get caught up from our first 3 weeks here…LOL The first 10 days here were very calm and relaxing. We ventured out a couple times to get a feel for the 'lay of the land.'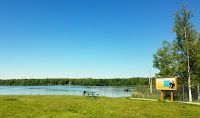 Discovered a really nice small park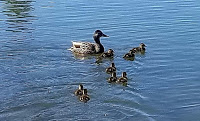 Soooo cute!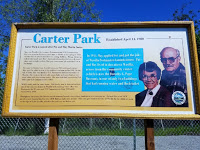 This park had a stand with child-sized
life jackets for public use…a sign stated
"Children don't float!"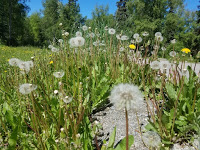 Wild and wonderful 'wishies'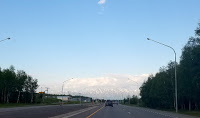 Snow covered mountain view
There are basically only a few main roads that take you everywhere! That's great for me as navigation is not my strong suit…LOL
The Volunteer Appreciation Night was cool! We met several folks from the 'Board' and around town, learned a bit more about the museum and Wasilla and had wonderful snacks and wine!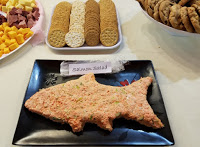 My favorite menu item…YUM!
The second weekend that we worked there was a really fun event on the museum grounds – Antique Toys, Trains and Tractors Show. Carl and I took turns manning the register and walking around so we could see all the great displays. There were many grown "boys" showing off and talking about their amazing 'toys' from 3″ die cast vehicles to over-sized tractors! It was a blast listening to them. They sounded like it was Christmas morning and they had just opened up delightful surprises. The cool thing about it was that they have sounded like that every time they've shown their collections for decades!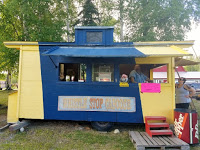 The museum runs their snack stand
whenever there is an event on the grounds.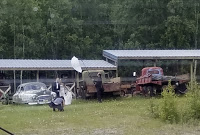 Newlyweds had wedding pics taken in the yard!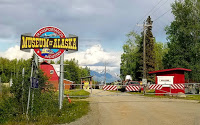 Museum entrance
We went Geo-caching and found 1 of 3 treasures! The other 2 attempts seemed like maybe the container had been removed because our GPS said we were right on it and there was a perfect spot for one, but…no cigar! No matter…the one we found was great fun!