Of course, I am always in search of waterfalls. This one had a nice 1 mile hike on the way to the viewing platform. The walk was great…the falls were pretty cool…too far away to get a really good experience…nonetheless, a running falls! The walk there proved to be very beautiful!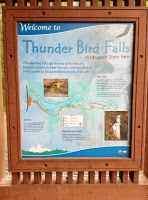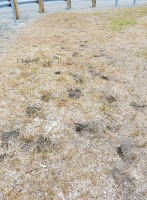 Wild animal prints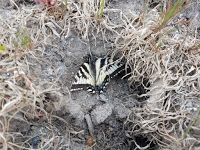 Butterfly inside an animal print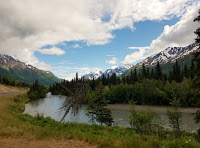 On our way to the falls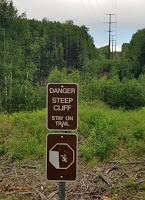 Check out this crazy sign…
visually descriptive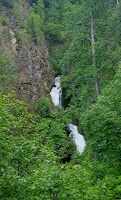 Thunderbird Falls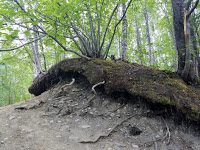 This log looks like a long lizard-like animal
with legs out the side and a bad hair-do out
the top…LOL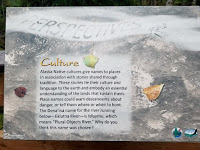 A plaque at one of the viewing platforms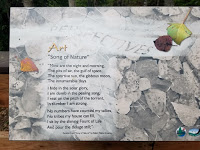 Another plaque…loved them!
After we left Thunderbird Falls, we attempted to locate another falls nearby. It didn't work out because of faulty signage, BUT we did stumble upon the local visitor center in Eagle River. It was filled with interesting tidbits of info and fabulous displays! So our wrong turn ended up being a right turn…LOL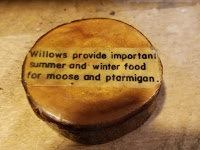 I had no idea how necessary
the Willow is!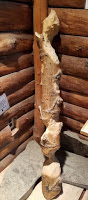 A beaver-munched
trunk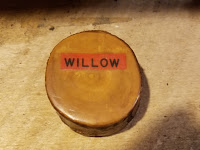 There were circles of the many trees in this area…
but I'm including only my favorite one!
Authentic bear skins