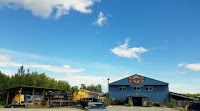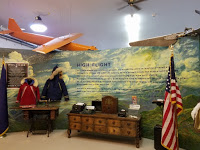 WOW! 115 glorious days in Alaska! It is hard to believe it has come to an end. Funny how you can take a 'job' sight unseen in a place 5,000 miles away from where you are hoping and praying you haven't made a mistake and discover when you arrive that it was possibly one of the very best decisions you have ever made!!! That is how I feel about my experience at the Museum of Alaska Transportation and Industry in Wasilla. First off, it is a totally awesome museum…pics to follow. It is loved and cared for by an amazing woman named Sherry. Her husband Lonnie, her kids Kayla, Jake and Kelsey became family during our stay. Faye, the incredible die-hard master money-managing volunteer (lol) and her hubby Jim were great!!! Joe, volunteer extraordinaire and his wife Joy became such great friends to Carl and me. It was also fun getting to know Wally and Julie, the other couple working at MATI. I have many cherished memories that will last a lifetime. I will miss the talks, the laughter, the guidance and the gifts that each one of these terrific people brought to my life. Thanks gang…I KNOW we will meet again when the time is right. Till then, I love you all with all my heart.
Bright Spot – One of the perks of working at the museum was having the opportunity to meet folks from all around the world. One particularly great couple was Brenda and Michael Gilbert. Part of their 1 year honeymoon was a stop in Alaska!!! They have such a fabulous story…they grew up in the same neighborhood in California. They were just friends…hung out at each other's houses. Michael was married 36 years when his wife was killed in an ATV accident. Brenda got married and then divorced after 40 years.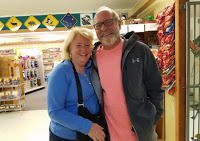 Brenda and Michael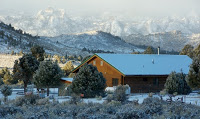 Kennedy Meadows
She saw him on Facebook and in his profile pic he was wearing a crazy hat to which she commented, "Ditch the hat!" He replied, "I want to talk to you." The rest, as they say, is history!!! They live in a gorgeous cabin in "Kennedy Meadows" in CA.
It was wonderful to meet you two and listen to your amazing story. Thank you for sharing it with me. May you love and appreciate each other forever like you do now! Sorry for the extreme delay in posting, but I wanted your Bright Spot story to be the final one!!!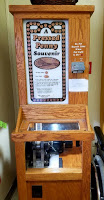 Our awesome smash
the penny machine!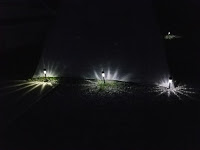 Mid August it got dark enough for our
solar lights around the tent to light up!!!
Wise Wise Moose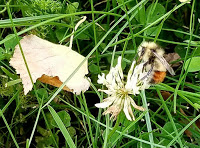 A tiny member of MATI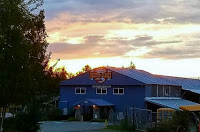 A few sunrises around the museum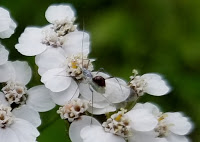 Another tiny resident at MATI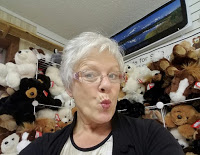 Sending kisses from me and the animals
at MATI…LOL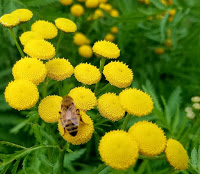 Another tiny critter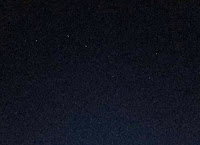 Look closely to see the
Big Dipper
It was huge and directly overhead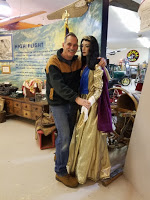 Finally, Carl had a dance with
the Russian princess, Natashia…LOL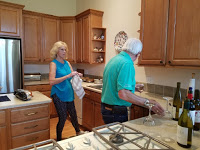 Faye and Jim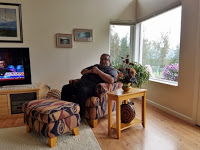 Lonnie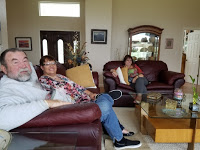 Wally and Julie and Joy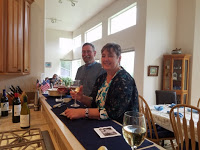 Sherry and Joe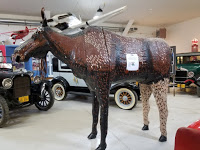 Life-sized moose made by WalMart
employees entirely out of
DUCT tape…LOL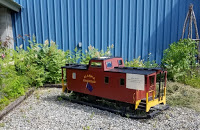 Caboose replica for the little visitors to
sit in and get their picture taken