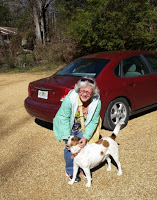 The welcoming pup…so sweet!
He followed us around for
awhile and even photo-
bombed once!!!
One of our excursions in northern Alabama was to see this bridge. It was awesome! There was a teeny walk to it and then a great hike to go all around it and then under it! It is the longest natural bridge this side of the Rockies!!! I'll be sure to find the one/s on the west side of the Rockies at some point!!!!!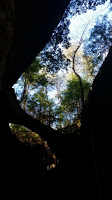 A peek-a-boo under the bridge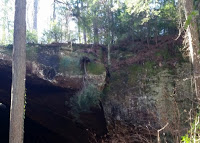 Tree growing upside down!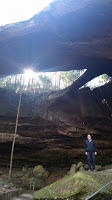 My attempt to get a shot of Carl
as awesome as the one he took of me
and the pup…seconds make a difference
with Mother Nature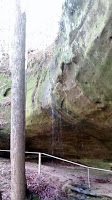 Trickles of water appeared
all over the place…we got a little
wet several times…lol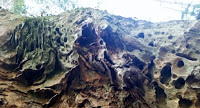 Awesome rock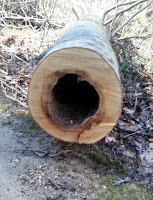 LOOK! A donut log!!!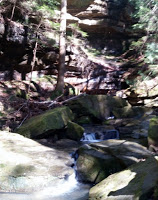 An itty-bitty waterfall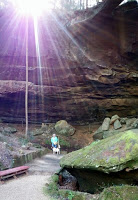 The awesome shot Carl took…GO CARL!!!