I flew directly from San Diego to Albuquerque…from 2 weeks
of amazing sights to a week of taking care of the storage issue and trying to see a
few friends…so, I thought!!!!
My week in Abq turned out to be much more than I could have
anticipated! First, my rental car
experience was perfect! I performed amazing feats repacking my stuff into a smaller unit! Next, my friend
Christine and her hubby welcomed me into their home for the entire duration of
my stay. Thank you guys…it was wonderful
hanging out with you! Our talks, laughs,
outings, etc…just the best!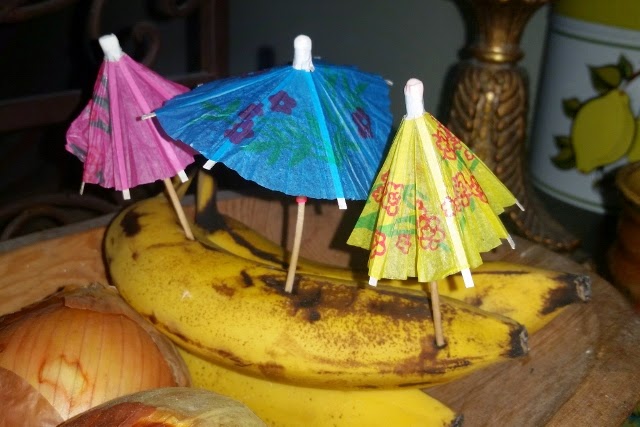 Christine wasn't able to come to dinner
so I brought her the drink umbrellas
which she immediately
put to good use!!!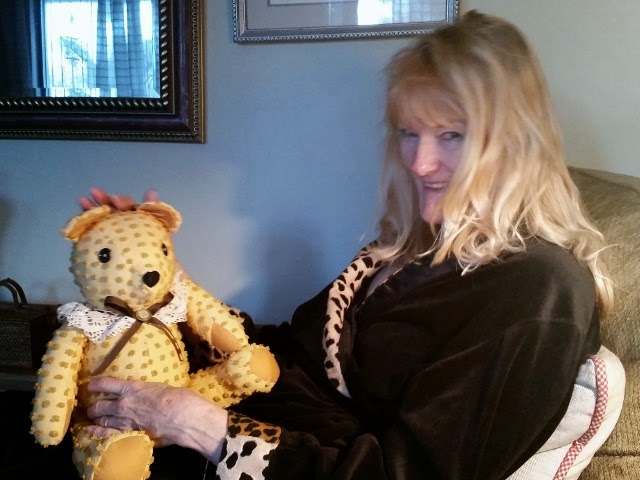 Christine and her teddy!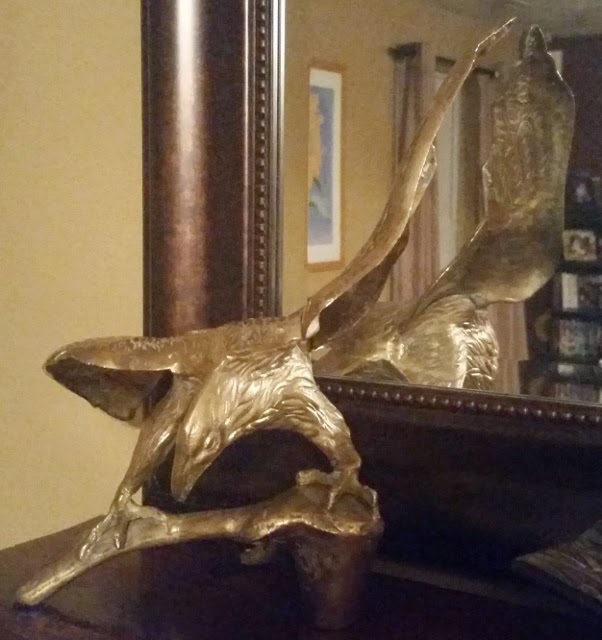 Thank you
Stewart…WOW!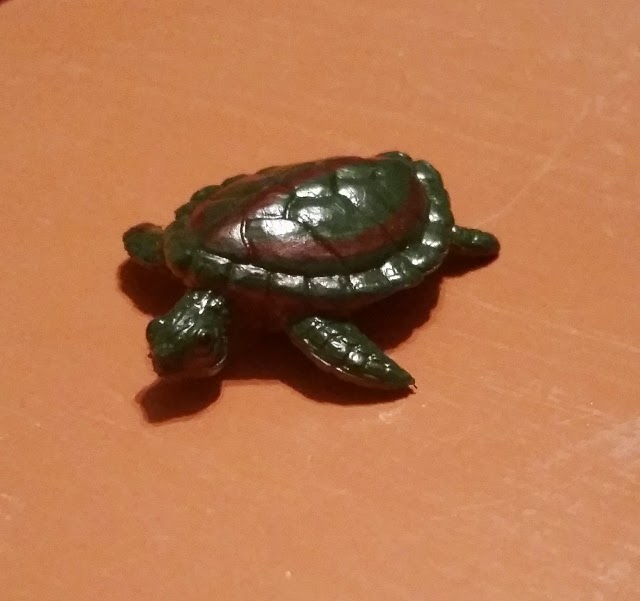 Thank you again for my tiny friend!
Then there were my visits!
Alorah was first on my list. I
was blessed to see her again as well as meeting her love, Gordon in their new
home!!! The house was delightful and so
were its residents!!!
Thank you Alorah and Gordon!
If that wasn't
enough, Gordon led us in a beautiful meditation and I received a wonderful gift
of a butterfly and flower print!
Thank
you both for your hospitality and love.
When I lived in NM, whenever any of my kids came into town,
I'd invite friends to have dinner with us at a local restaurant to celebrate
their arrival! Every time I did, there
was a great turnout and a terrific time was had by all! It always meant so very much to me that my "new
and growing family" supported me and my kids in that way.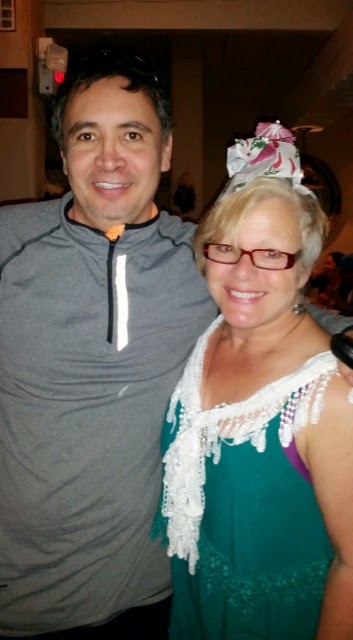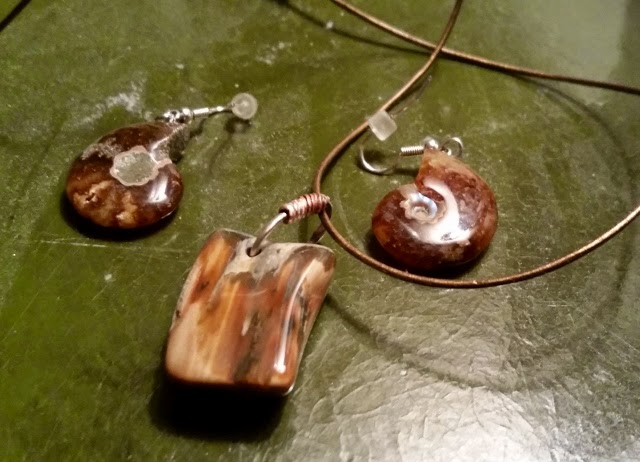 Thank you Lori for creating this gorgeous
petrified wood necklace…you really know
me…it matches my new earrings perfectly!!!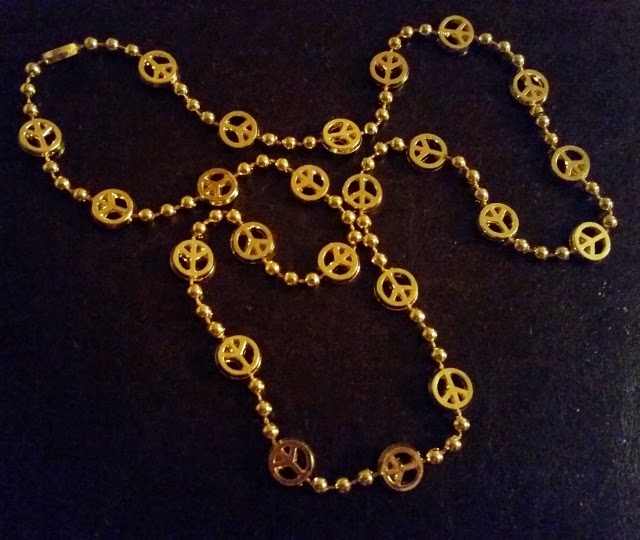 Thank you Cora for my wonderful
happy bling! I love it!
I was
reminded what a spectacular family I have in NM when so many loved ones came to
have dinner with me at the Hacienda del Rio in Old Town while I was there! The smiles, the hugs, the handmade birthday
hat, the gifts, the words…the love was more than I could have expected! I love you all very much and your presence in
my life has truly made a positive impact on me. To those who wanted to come, but were unable….I
love you and missed you dearly.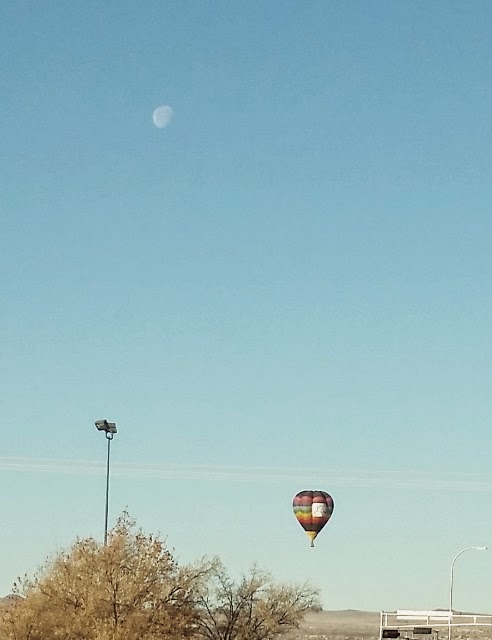 I caught a balloon sighting
on my way to Jean's
I participated in a
half day Shamanic journey workshop at my friend Jean's home which was a
wonderful experience and I was able to see additional friends. Jean surprised me
and brought tears to my eyes when she presented me with my dearest friend,
Frazzle Fur (my teddy bear extraordinaire that I thought I lost
forever)!!! He had fallen from my
luggage when Jean took me to the airport the last time (10 months ago) and she
rescued him! My friend Susan and I snuck
out afterwards and caught up over a late lunch! Later that day, I got to visit with
Christopher and Tiffany from my youth group and their mom and new little
brother Anthony!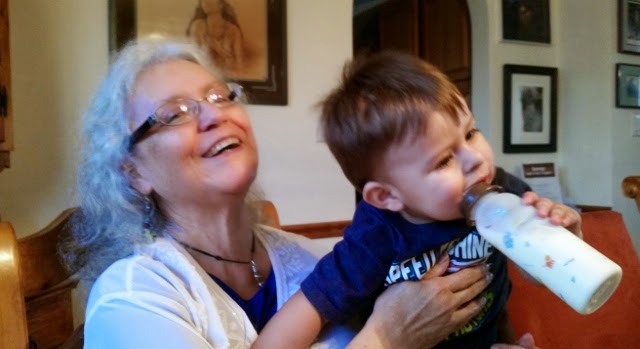 Jean delighting in her newest grandson
What a treat they were! Arianna, I missed seeing you!!!
Another visit that proved to be a delightful
time was when I went to see my other two amazing kids from the youth group,
Aidan and Liam and their parents, Crista and Shane…all of whom I adore! The boys grew so much in the last 10 months…WOW! It is difficult to express my gratitude for
having had the opportunity to be a small part of their lives while I was living
there…and it was just as sweet seeing them during my visit!!! Crista crocheted Minion mittens for my
grandson and they are adorable! Cameron
put them on and wouldn't take them off!!!
He loves them!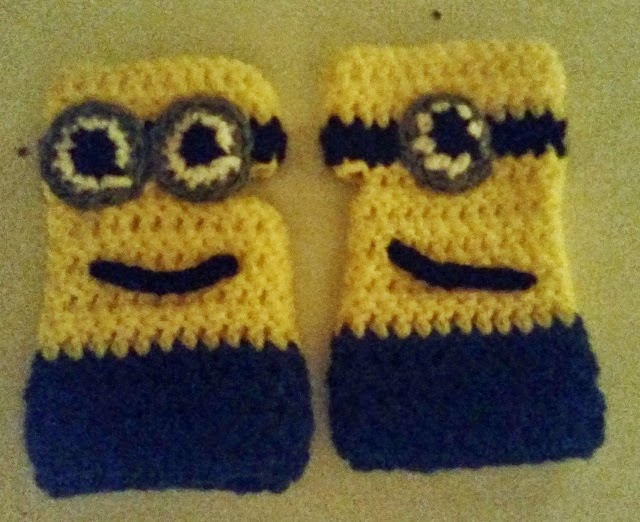 What a memorable visit to my beautiful southwestern
home! I am truly blessed!