Carl and I have been Geo caching for a couple months now! Geo caching is a national treasure hunt where participants attempt to locate a hidden item via coordinates. Once you arrive at the basic area, your phone lets you know how many feet away you are from the 'thing' and which direction you need to go to discover it. Occasionally there is a clue. This is our 10th find….it was one of the coolest too! We have found containers tucked into tree trunks, in guardrails on major roads, hanging from trees and so on. Oftentimes we have to move a rock or grasses or whatever to get to the exact spot. This time we knew we were really close, and as we approached a tree there was a rock in the way so I flipped it over trying to move it…..and there IN THE ROCK was the container!!! We were so surprised…it was great! And of course there were spectacular flowers along the way…lol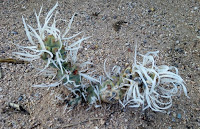 Out of control cactus…lol
Bad hair day!!!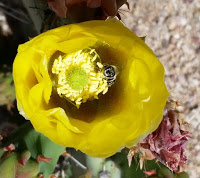 Look closely…the bee is watching you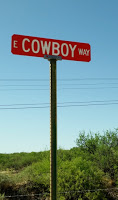 Fun street sign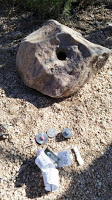 Our 10th find!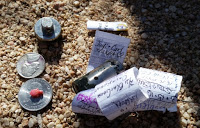 If you look close, you will see our names and
the date we found it on the log!
The quarter and dime was sitting under
the rock…the clue was…
"If you need some, take some…"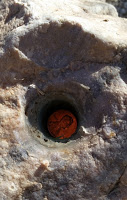 A penny was at the bottom of the hole
drilled in the rock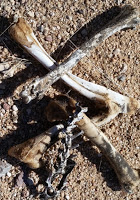 The area was desert and we
found these bones laying
around…kinda strange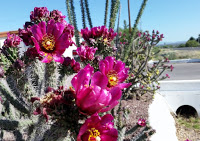 Cactus blossoms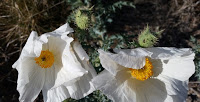 This is what you get when you try to
take a picture of a flower and the wind
kicks up…lol






































Bright Spot – Carl's son Donald, his new wife Jenna and the girls…Penny and Maddy came to spend the day with us at our campground! We had a wonderful time! It was so great meeting them. We hung out at the pool and hot tub, then had a picnic in the community room because the wind was crazy! The girls entertained us with songs. The girls and I colored! We all talked and talked and laughed!!! It was just a fabulous day together. We were both very grateful that Donald and his family
were able to come see us.
I had just gotten out
of the hot tub and a
gust of wind snapped
this palm off of a very
tall tree and it smacked
me right in the head!
Carl found this little King snake in the
hot tub…he grabbed it out and flung it on
the deck….too creepy
Thanks, Carl…if it had swum by me,
I think I would have freaked out!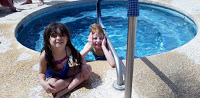 Penny on the side
Maddy in the water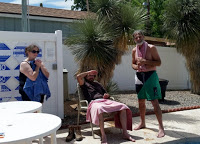 Jenna, Donald, Carl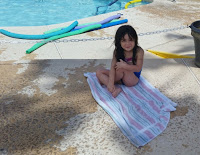 Penny drying off
Maddy's lunch…would you like a hot dog
with you ketchup…LOL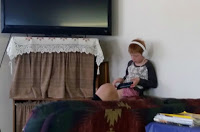 Maddy relaxing in the community center
Father and son
The Family
The Family and Moi!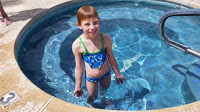 Maddy in the hot tub