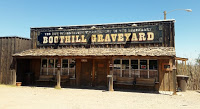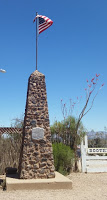 It was cool yet kinda eerie standing among the graves of outlaws and their victims, suicides, hangings legal and otherwise as well as the town's first pioneers of those early days of Tombstone, AZ. I found out that this burial plot was originally intended for upstanding citizens and was called 'The Tombstone Cemetery' then due to all the violent deaths, it came to be known as 'Boothill.' There are about 250 graves. Most of them had a name, the year and cause of death…some simply read "Unknown." A few were particularly noteworthy because of the description given by relatives, old residents and even the AZ Historical Society records. So, I've included a sampling here.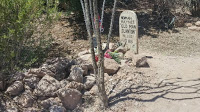 He was ambushed on a cattle drive
by Mexicans.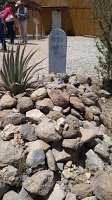 Sometimes called the
Queen of the Red Light
District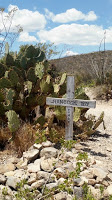 Shot when he made a
disparaging comment
about a woman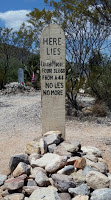 Moore was a Wells Fargo agent
and had a dispute over a
package…both died.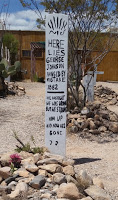 George innocently bought
a stolen horse and suffered
the consequences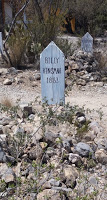 He was shot by a woman
much older than he, who
was jealously in love with him.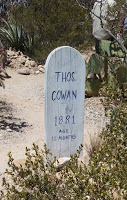 Baby who died of
diphtheria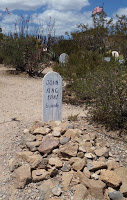 Suicide by strychnine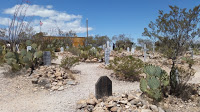 Overview
Murdered on the streets of Tombstone-
tragic results of the O.K. Corral battle
between the Earp Brothers with
'Doc' Holliday and the cowboys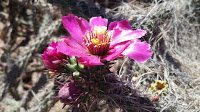 A cactus blossom on one of the graves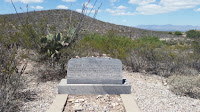 John was nearly 100 when he died.
Came to Tombstone in 1879 with the
John Slaughter family and spent
his life there as a law abiding citizen.