The Grand Staircase-Escalante National Monument and Glen Canyon…now we're talkin'! What a blessing to see these amazing creations of nature…and on the road while traveling for 4 hours to our next destination…well, it should have only taken 4…but ended up being 6 because we kept stopping and saying AAAAAHHHHH!!!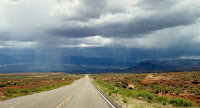 There's some rain comin'…can you see it?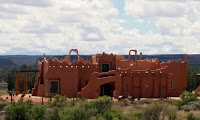 This was the model for a custom
home builder.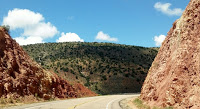 I love waiting to see the next view
as we go around the corner!!!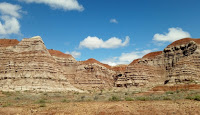 Reminds me of Mt. Rushmore without the faces…lol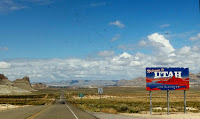 Oh, yeah!!!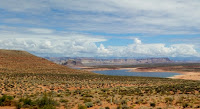 We've been seeing more water as we drive
further north.
This was so fun to drive through!!!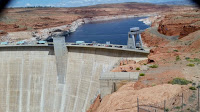 Add caption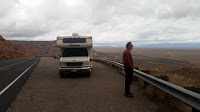 Carl taking in the scenery…so peaceful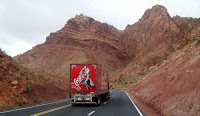 WHAAAAT?!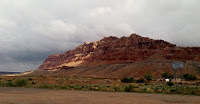 One spot of sunlight!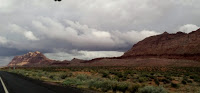 I love the dimension…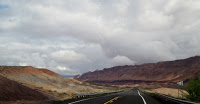 The texture and colors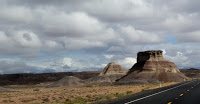 These were fun!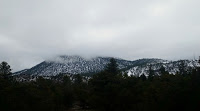 Yep…snow on the mountain tops!
This scene was at 7k foot elevation
It was a long slow climb…wow!