Sunrise at the rest stop where we
stayed overnight
Oftentimes, I don't include sights along the way from one destination to the next, so I decided to share a few this time because they are pretty awesome!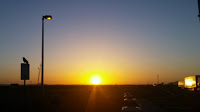 Rest stop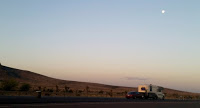 Rest stop…our rig under the moon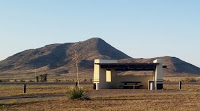 Rest stop…awesome picnic area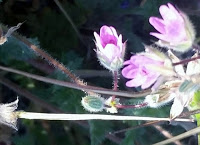 Couldn't help myself…lol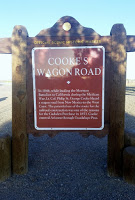 Rest stop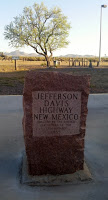 Rest stop…Gage, NM
just outside of Deming
Texas Canyon
We HAVE arrived…lol
T.C.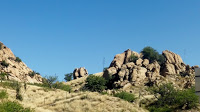 T.C.
T.C.
T.C.
T.C.
Bright Spot – The very first thing I did when we arrived in Benson after we settled in at the campground was to find a little TLC for the tootsies! It had been way too long! The salon recommended to me by the locals was CLIP CUT – N – POLISH! So off I went…only a mile and a half away…YES! I was fortunate enough to have Melinda as my 'pamper person' (nail technician, officially…lol).
She was thorough, attentive, professional and very friendly. She told me that she has always loved doing nails and having her nails done! As we chatted, I was surprised that she had recently graduated in May, 2015 having been doing
this work for less than a year! She's a natural.
Melinda was born in Mexico and at age 11, her family moved to the U.S. She attended middle and high school here in Benson and married her brother's best friend, Christian. They returned to Mexico for 4 years until she became pregnant and decided to move back to the states. She is now the proud Mom of 7 year old daughter Abygail and 4 year old son Adryan. Her face lit up as she talked about them. I would also like to offer Congratulations to Melinda and her husband on their upcoming 11 year anniversary on July 30th…please join me in sending them joyous wishes!!!
Melinda, thank you for such a delightful hour!!! The toes look fabulous!