I was talking to a dear friend this morning and he told me
about the live eagle cam in PA where 2 eggs are being cared for by their adults. I decided to check it out and what an
unexpected surprise!!! When I first got
to the site, a mature was sitting very still in the nest. I watched for nearly 45 minutes with little
movement there, yet it was still awesome.
I sat thinking to myself, "Boy, I wish the other eagle (mom or dad)
would come along." Literally seconds
later, it happened! A second eagle came
on the scene, joining the other. What I
saw was the 'changing of the guards' so to speak. Once they both checked on the 2 eggs, the
first 'sitter' flew off leaving the eggs under the capable and warm feathers of
the 'new sitter'! Thank you, my BFF! YTB! LOL!
Bright Spot – I was able to capture this event, so it is my pleasure to
share it with you. If you are interested
in keeping tabs on the eagle family, you can view the cam from the Pennsylvania
Game Commission website!!!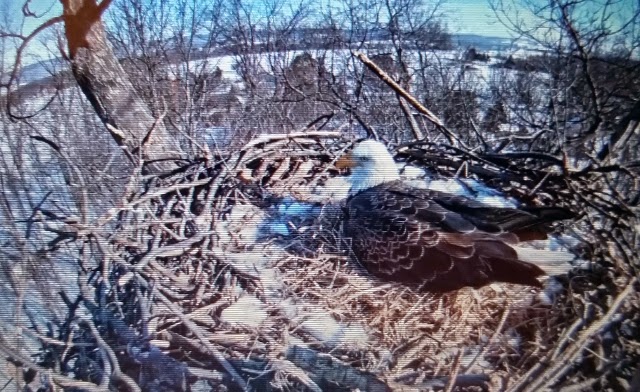 1 – It's a tad windy today.
2 – Chilly, too!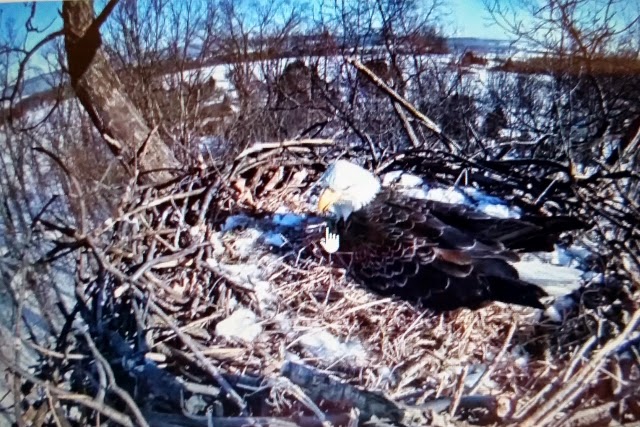 3 – I could use a little flight to stretch these wings!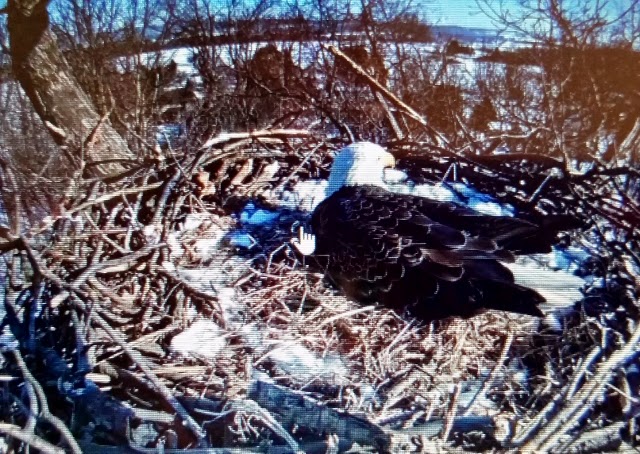 4 – Do I hear what I think I hear?
5 – Hmmm…getting restless under there.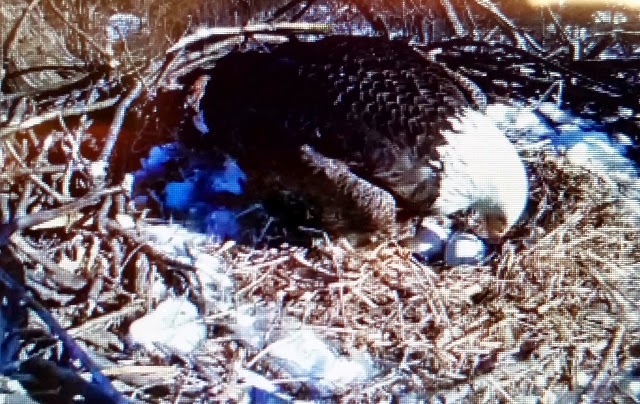 6 – Settle down now.
7 – I know you're excited!
8 – Finally!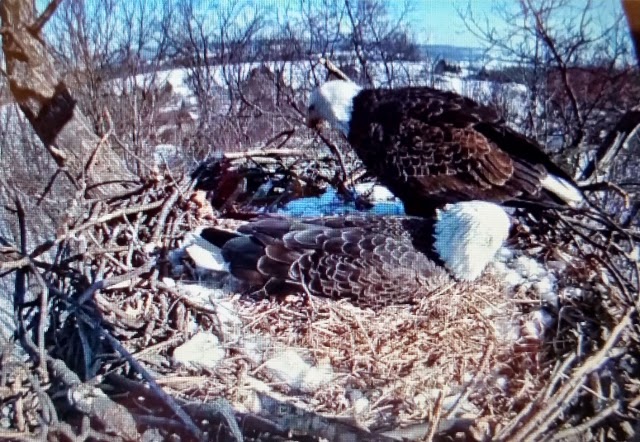 9 – I'm here…sorry I'm late.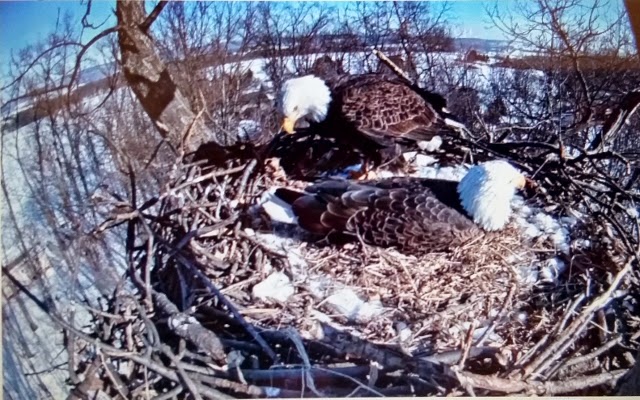 10 – Walk gently…don't disturb them…I just settled them down.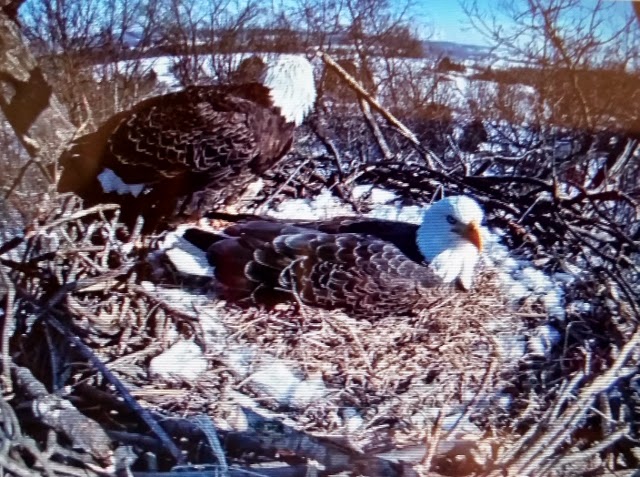 11 – Ok, coast is clear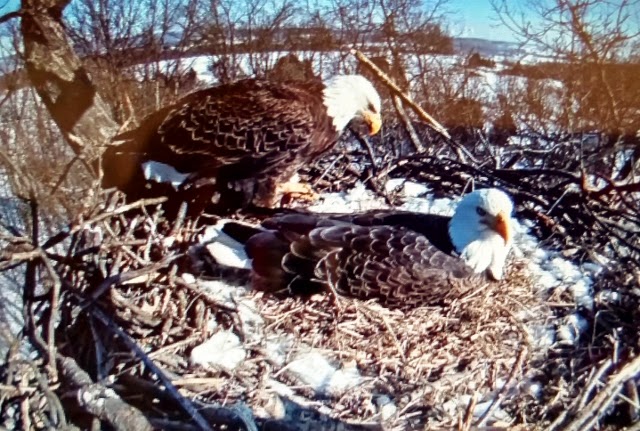 12 – Get ready…
13 – Get set…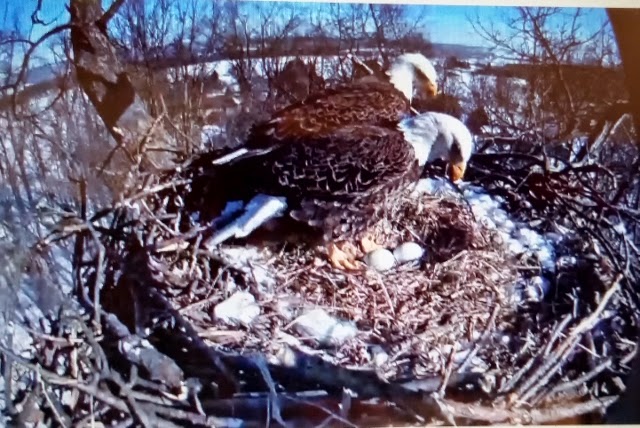 14 – Oh, honey, they look great!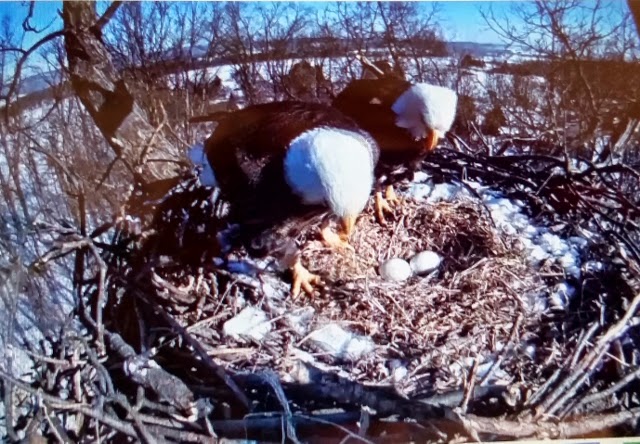 15 – Don't they, though?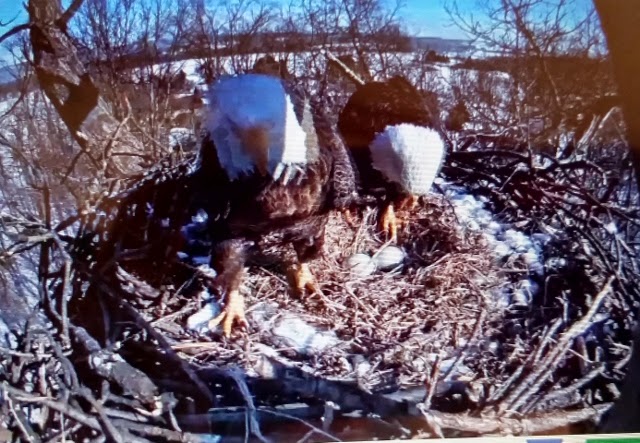 16 – I'm ready to take over for awhile.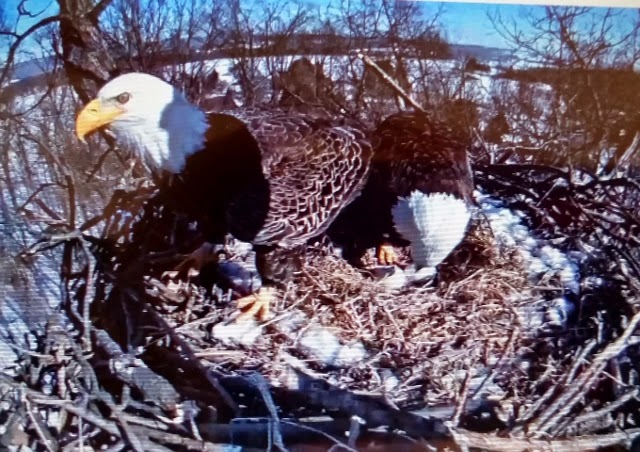 17 – Thanks…I'll be back later.
18 – Ok, kids…I'm here.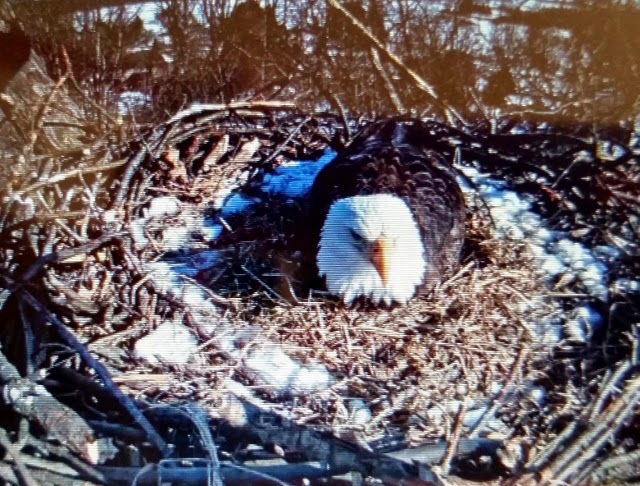 19 – Let's get comfy!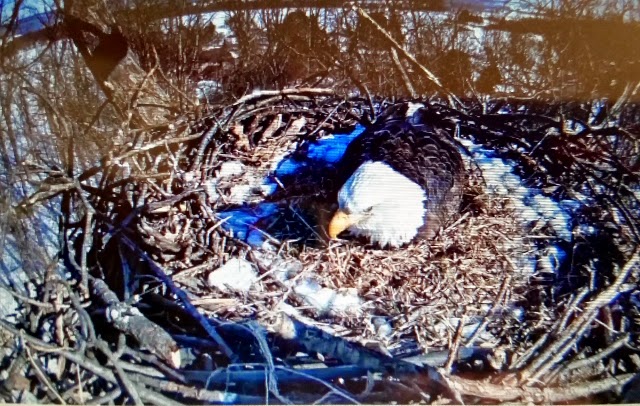 20 – Almost….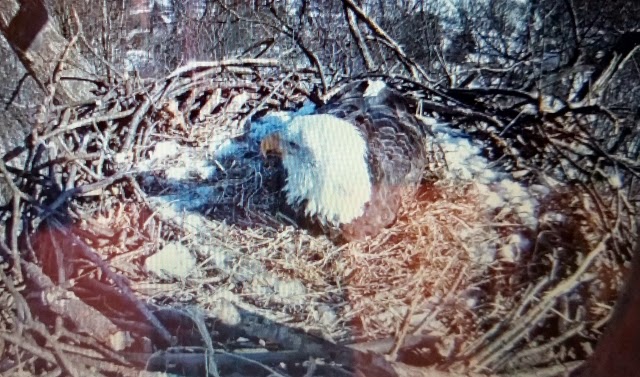 21 – Aaahhh…just right…perfect fit!