What a fabulous idea for a kid's party…there's this place called "Jump On It" that is huge and filled with inflatables of all sizes and themes where kids AND ADULTS can bounce until they are 'well-mixed'…LOL My grandson's party was there yesterday….and it was a blast!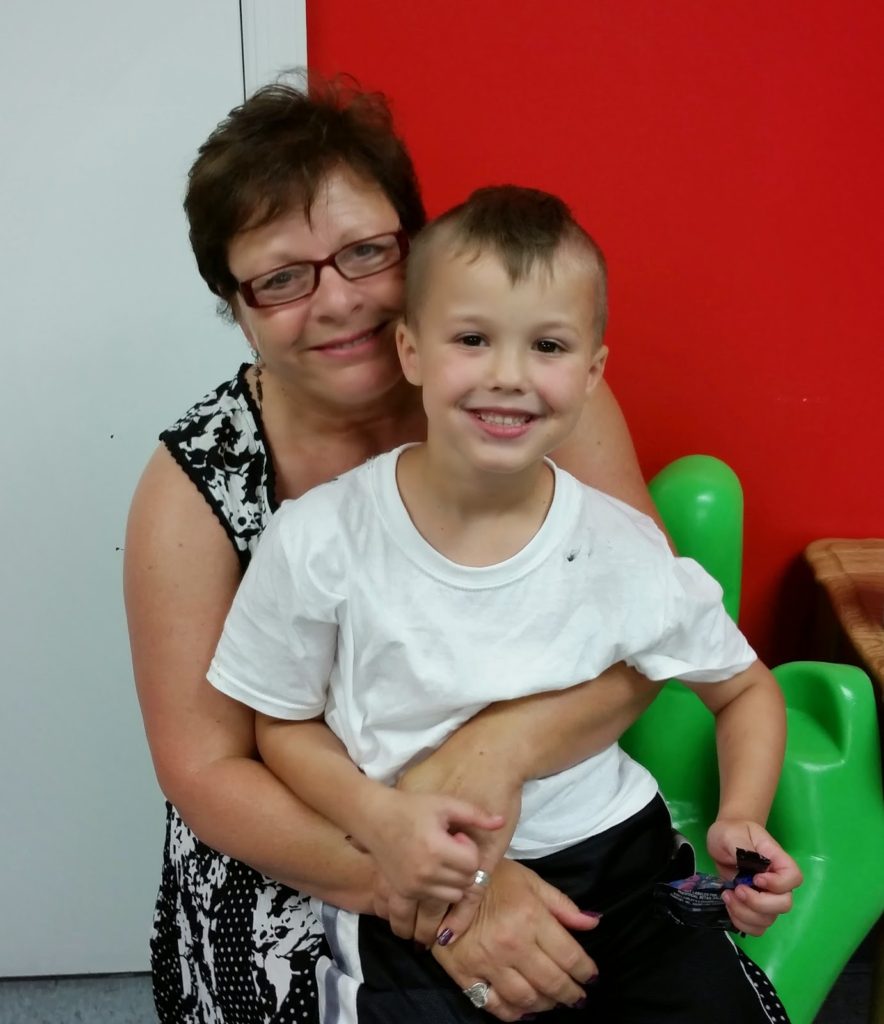 Grammy and Cameron!!!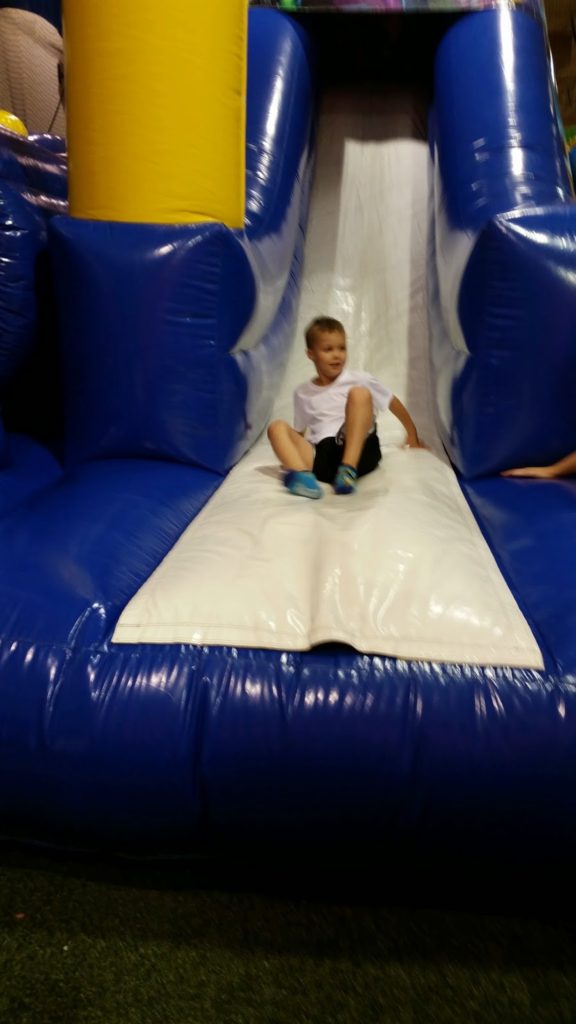 How many times can a 7
year old go down a slide???
LOL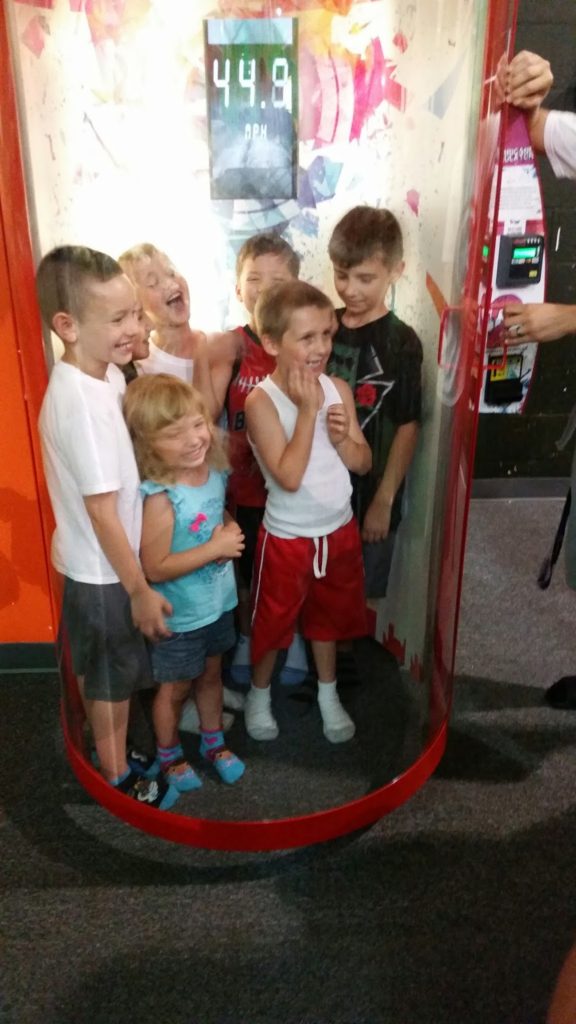 What's a party without
a good Hurricane Simulator!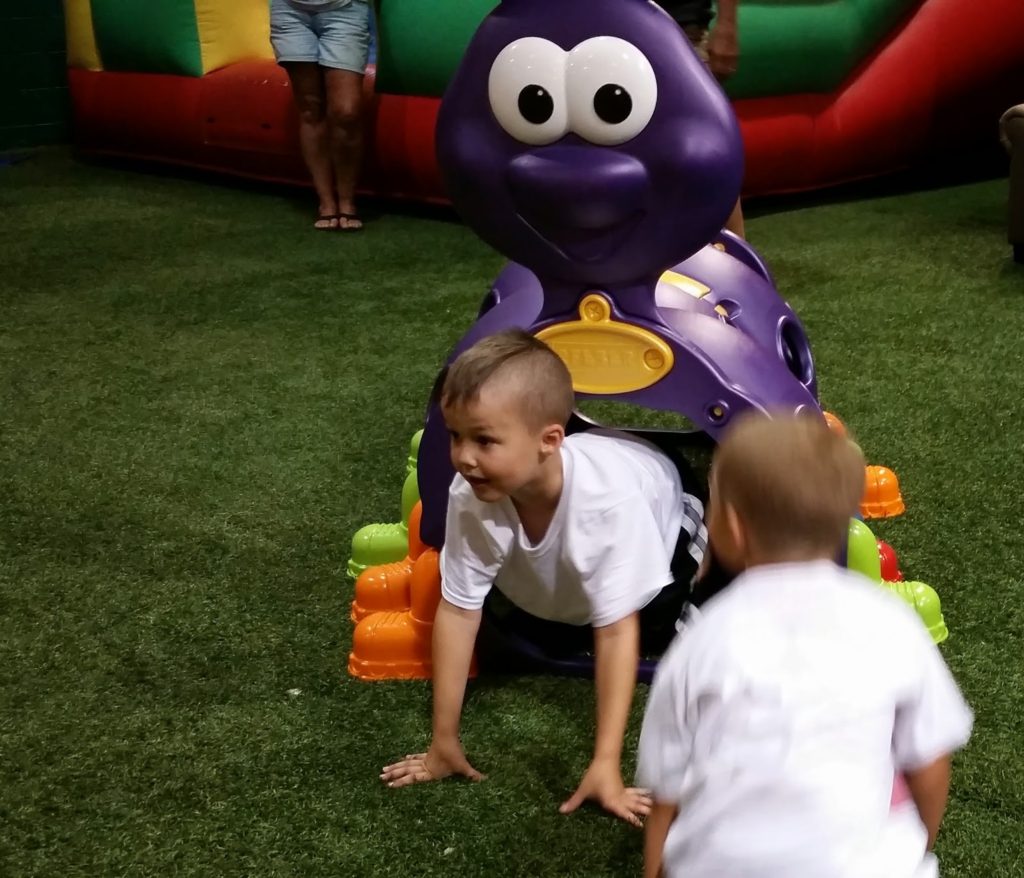 'If I crawl through this caterpillar, will I
come out the other side as a butterfly???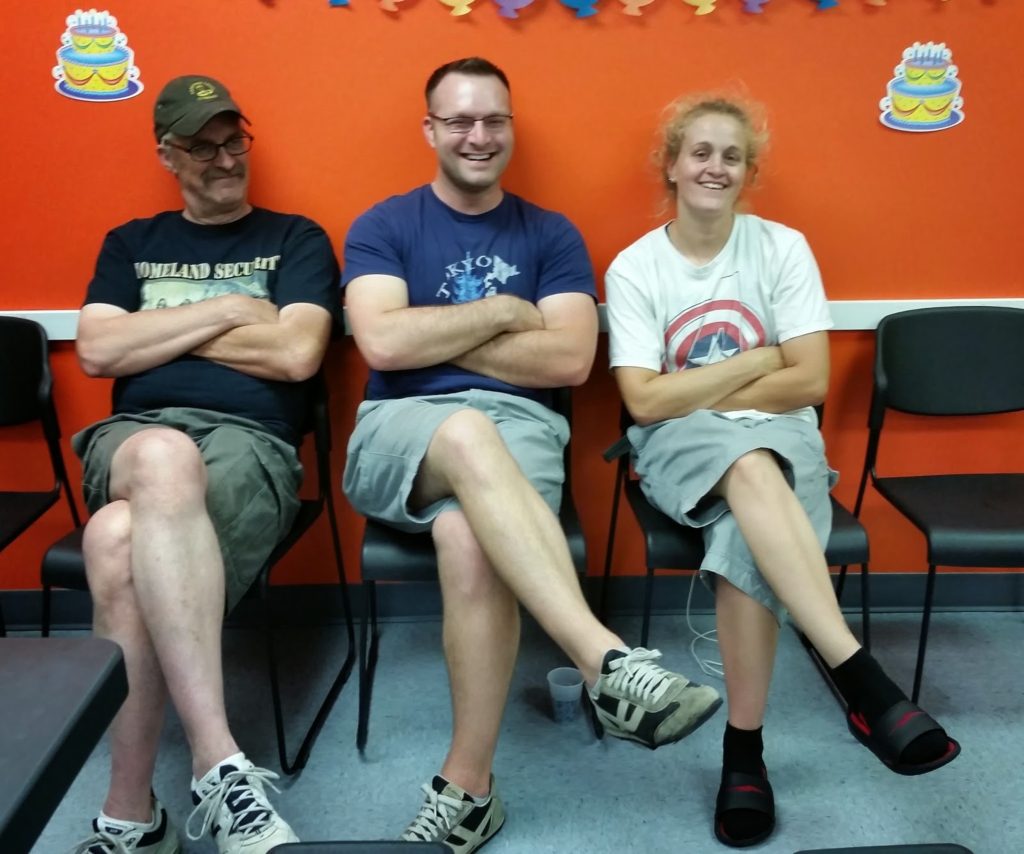 Father, son and daughter #1 sit and marvel…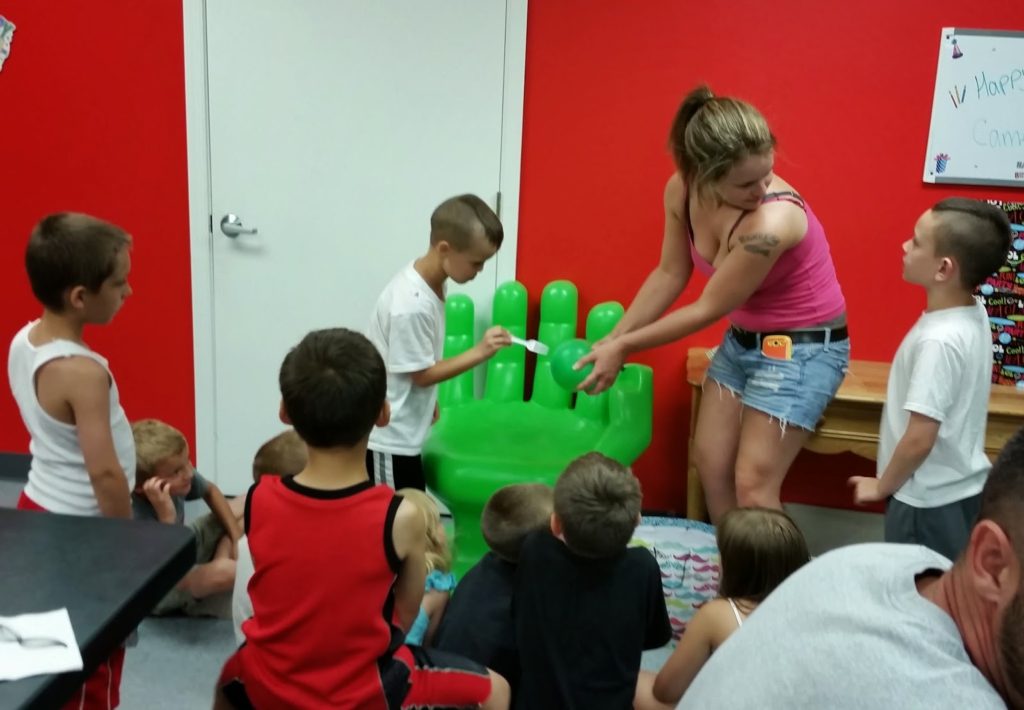 as daughter #2…MOMMY…multi-tasks
as balloon holder and active listener!!!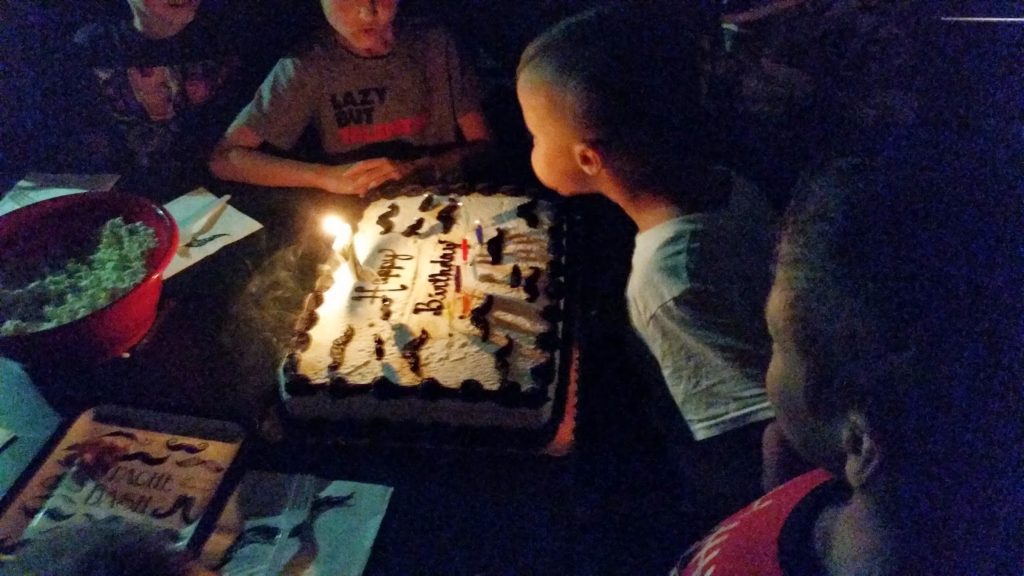 Time to blow out the candles on the
"moustache-themed' cake
1…2…3…BLOW!!!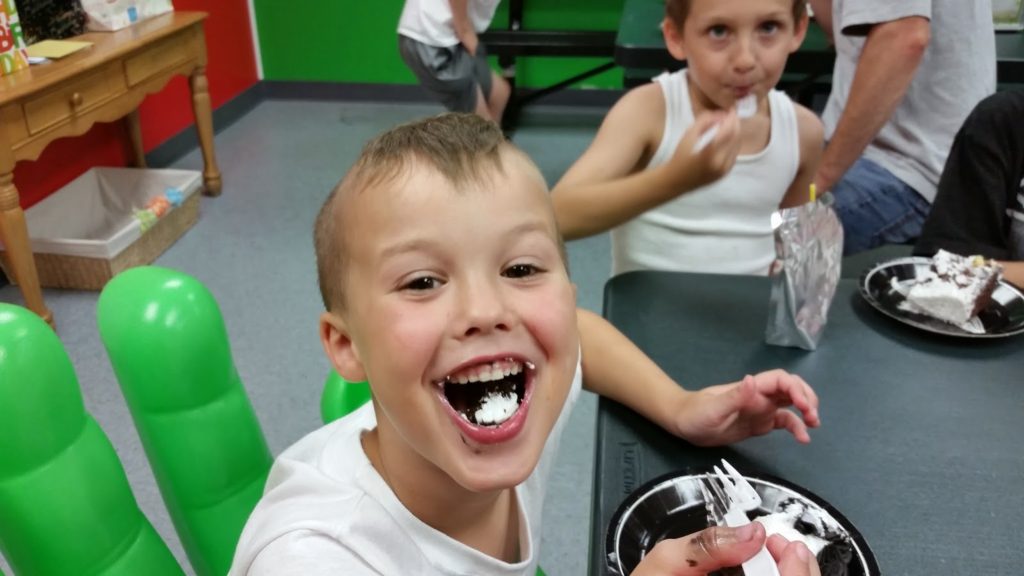 Yep…it's chocolate cake for sure…LOL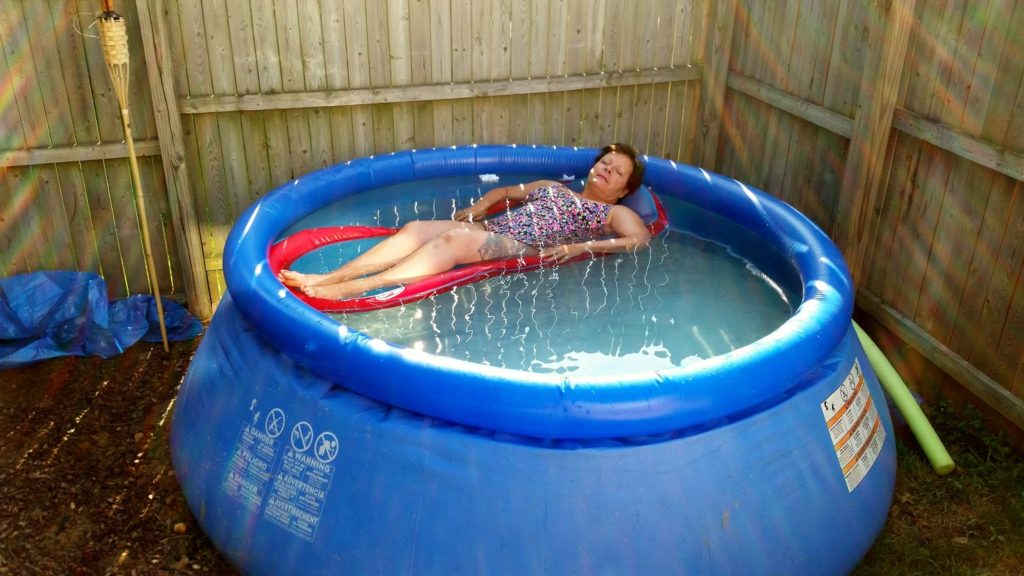 After that grueling photography session,
Grammy needed a little R & R…whew!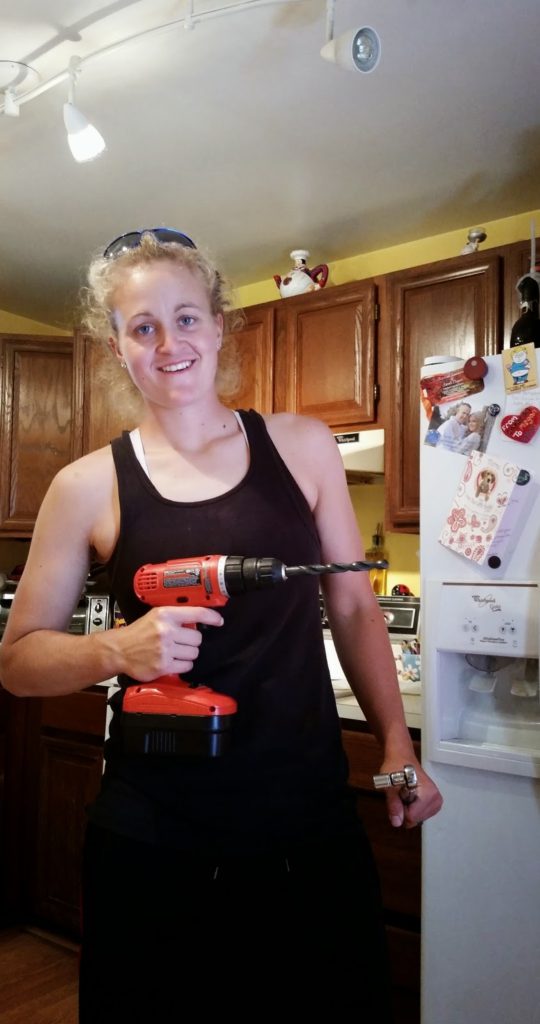 Look at that crazy bit!!!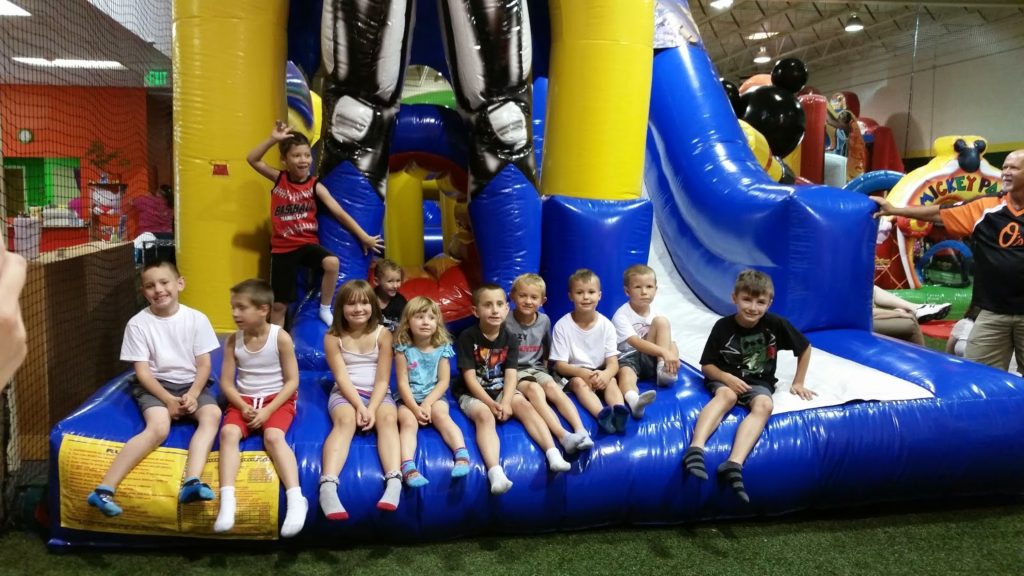 The whole party bunch!

Bright Spot- The day before the party, I had to
go to Home Depot to get a
ridiculously huge drill bit for Rachel to use to enlarge the existing holes in my bumper so we could install the hitch…well, we ended up not even being able to use it, BUT while I was there, the wonderful gentleman that assisted me shared wonderful stories with me!!!
Brian, who works at Home Depot a few days a week is a Research chemist at Aberdeen Proving Grounds and has been for 35 years! He really loves and told me he will continue to do that work until he just can't do it anymore!
His obvious love for his biological as well as 'spiritual' daughters was detected in his bright eyes and his loving voice as he shared. Deborah-21, Abigail-16, Kristina-25 and Victoria-16 are great joys in his life. The latter 2, he said, are 2 peas in a pod! Brian met them through his church and has mentored them for years.
Brian is also involved in elder care. He admitted that he has benefited from this experience at least as much as he has given to it! What a delightful surprise to have had the opportunity to talk with Brian. With a great hug and much gratitude for the light that he spreads, we parted ways.