We started a really fun project shortly after we arrived at the first apartment (third floor). I posted the process, but not the finished product!!! We did am amazing job and we are sooooo proud of how the shelf turned out. We think you will love it too!!!
The Route 66 Summerfest is an annual event…entertainment, food, crafts, antique car show, etc.
The day we went was blazing hot. We stepped into a cafe and got a cool fresh smoothie about half way through our day!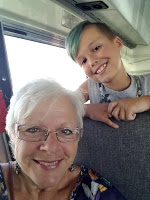 On the shuttle to the festivities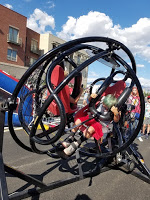 And the "fun" begins…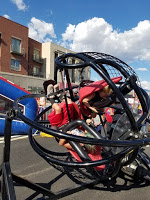 Not so fun after all…bummer!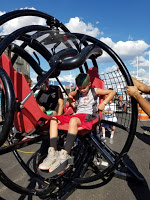 What was i thinking…LOL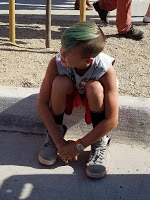 I think I'll just sit here a few
minutes before we go on.
Cameron's comment about the
crazy ride…"Grammy, it was
HORRIBLE!"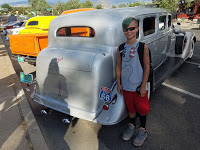 Cool Cam on Route 66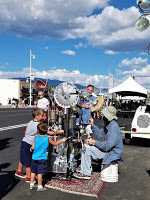 One man band…constructed
entirely of old used 'junk'.
It was pretty spectacular!