The Albuquerque Aquarium is part of the Bio Park which also includes the Zoo, the Botanical Gardens and Tingly Beach. It is not a very large facility, but it has much to offer in the way of fantastic fish and other water critters! We had a delightful time there and got some amazing shots…through the glass even!!!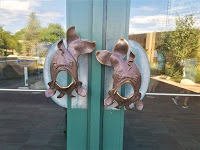 Fun doors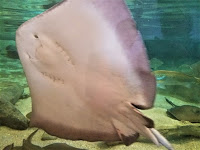 The underbelly!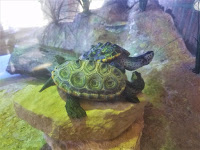 How cute are these guys?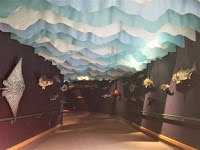 Awesome entrance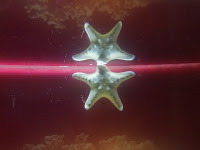 It's a double…love this shot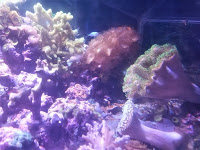 It was so cool to look closely
and see everything moving…it's all alive!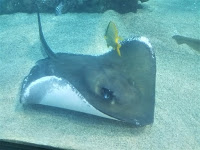 Got my eye on you!!!!