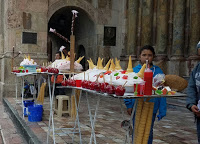 The 'stuff' under the cones is not ice
cream…it's meringue…bought by the scoop!
And, YES, that is a whole roasted pig
hanging there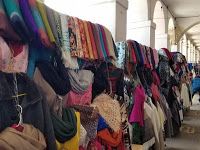 Spectacular displays of alpaca textiles…
every color imaginable…and SO soft
Fried plantain strips
and chips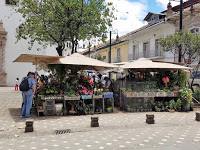 Fresh flowers in the marketplace…aaaah!
Rita and I were up and making fresh fruit salad by the time the guys surfaced! They were up to all hours discussing…possibly…everything they had in common and then some. After an amazing breakfast, thanks to Rita, we got ready to hit the town. First, Parque Calderon, then on to do some serious souvenir shopping…alpaca, leather, wall hangings, shoes, etc. It was great to walk along and stop to buy fresh foods from local vendors. At one point, with tremendous enthusiasm, we took a break from strolling the streets for scrumptious ice cream delights. (Pictures speak louder than words…see photos below…Yum!) It was one of our more amusing experiences with the language barrier…lol.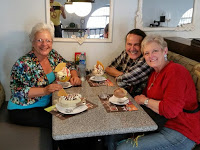 I scream, you scream, we all scream for
ICE CREAM! Mine sat atop a bowl of
fresh fruit…it was so yummy!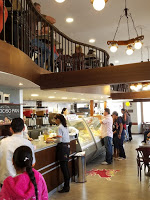 This was such a fun place…
the girls were so sweet trying
to understand our order!!!
We sat upstairs, of course!
Then Henry took us up to Mirador de Turi for a breathtaking panoramic view of the city of Cuenca…it was gorgeous! We went back to the house for dinner and a movie. An early bedtime followed. We had to get on the road early in the morning.
Bright and early, Rita and I took on the monumental task of stuffing all the souvenirs into this one duffel bag. Go, us!!! Success! In the meantime, Henry and Bud mapped out a route that was supposed to save us a lot of time and potential aggravation by bypassing Guayaquil (the beating commercial heart of Ecuador!). The best of intentions…lol…we got terribly lost and ended up having to go through the whole darn city anyway…part of the adventure!
After our gourmet breakfast of oatmeal with ALL the trimmings, we hustled to get on the road. Rita and Henry prepared lunches for us (leftover fillet mignon…YES!) It was such an emotional mixed bag for me as we drove off. I was filled with gratitude for having had the opportunity to be with my dear friends, have them meet a new friend of mine, and for the adventure that was still ahead of me in Ecuador…however, I was wishing that we had more time to spend with Rita and Henry in Cuenca! Perhaps I will return someday!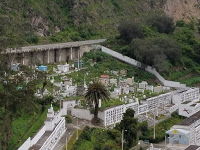 A cemetery
CUENCA as seen from Turi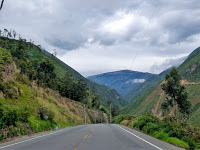 On the road view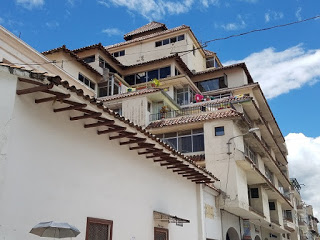 Awesome architecture in Cuenca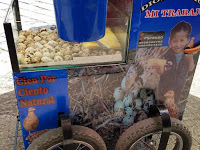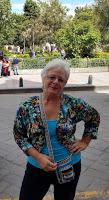 Just me…lol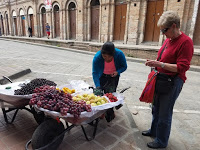 Add caption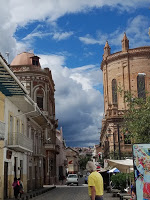 Gorgeous Ecuador street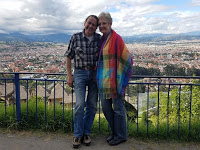 Henry and Rita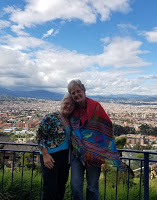 Me and Rita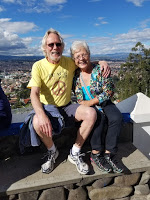 Bud and me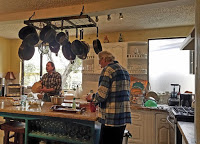 Men in the kitchen…oh, my! lol
Hanging out after a lovely meal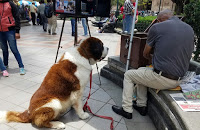 For a couple bucks, you could get your
picture taken with that adorable pooch…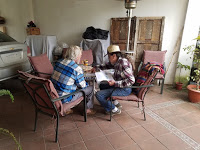 Mapping out our route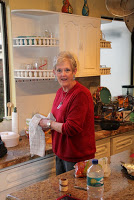 Surprise!!! Rita…friend and
hostess extraordinaire
Henry…friend and grill master
extraordinaire