Pretty cool, huh?
Cow pasture and gopher burrows
Pine trees are often planted in very straight rows
Downtown Panama City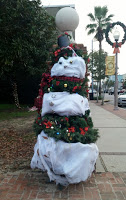 Tree transformed into
a snowman!!!
I met Ethel and Howard back in Bremen, GA. I loved both of them immediately! That was also the place where I met Carl who was workkamping like they were! So, when we found out that they would be near Panama City when we were headed north…it was a no-brainer that we would stop and hang out with them for a few days! We are so happy that we did!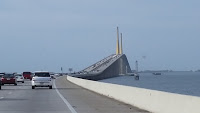 An awesome bridge on the way to see
Ethel and Howard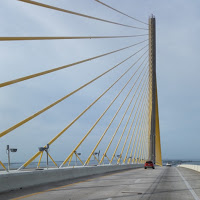 How cool is that???
Getting closer to the top
They are 2 of the most real people you ever want to meet. They have been married over 50 years and they still like each other…oh, yeah! You go guys!!! We hung out and chatted, watched a movie, pigged out at Golden Corral, met a few of their friends, got tech assistance AND Ethel made us sausage biscuits yesterday morning before we got back on the road again. Fun! Fun! Fun!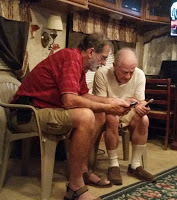 If it ain't the computer, it's the phone…LOL
Walking around their property, I discovered all kinds of cool 'fungus'/mushrooms. Of course, this screamed photo op to me…lol
T
Two of their friends, Mary and John live next door. Mary is a sweetheart and graciously invited Ethel and me into her home to show us the beautiful chests that John has made over the years.


BRIGHT SPOT – John has always had a passion for woodworking. There are oaks and cedar trees on his land. He has used both for his wonderful creations. He has been working on birdhouses and trinket boxes most recently. A little while ago, he sold 60 birdhouses to a man who plans to give them away to his best customers!!! Go, John!!! Carl and Howard got a chance to help John with one of his projects while we were there. The guys had a blast!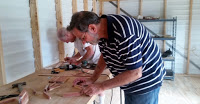 Carl and Howard working on angle
measurements for a trinket box
Each one is different…one of a kind!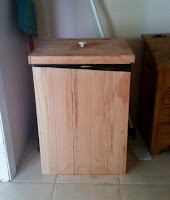 Trash can cover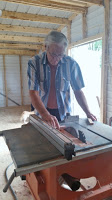 John doing what he loves best!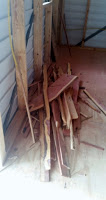 Cedar scraps for future
treasures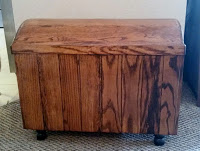 Red Oak-John's first piece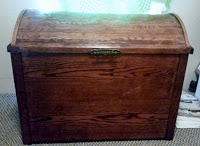 Large cedar chest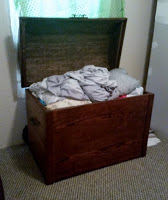 Mary snagged it for the house before
John had a chance to sell it…LOL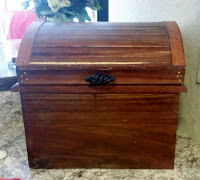 About the size of a bread box.
Mary has recipes in hers