Easter Sunday morning Marie, her cousin Sue and I went to
the beach for a few hours. The weather
was absolutely perfect!!! While Marie
and Sue hauled all the equipment and set it up, I hobbled much further down the
beach than before! It was great…nothing
short of a miracle! Funny how we take
simple things for granted when all is well.
For example, walking…to walk on the sand with crutches, I have to place
each crutch into the sand down as far as it will go, make sure my shoulders and
hand grips are in place, lean forward enough that I don't fall backwards, lift
and slide my good foot forward…but not too far…focus on my balance, pull the
crutches out of the sand and repeat the whole process for each step I take! Wow!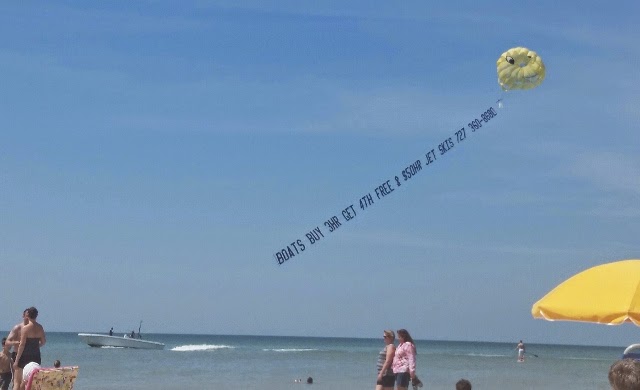 Cool parachute smiley face ad

Guess which foot is the boo boo one!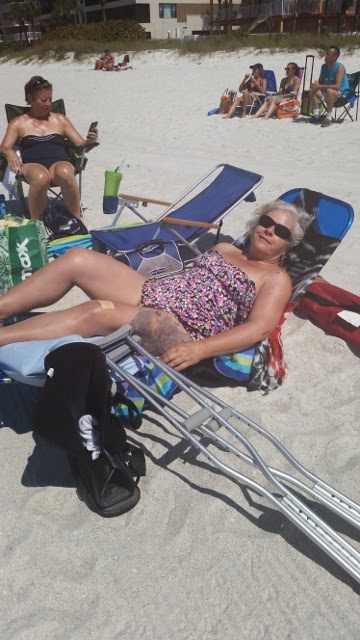 Sunning in a real
beach chair…loving it!
Sue in chair.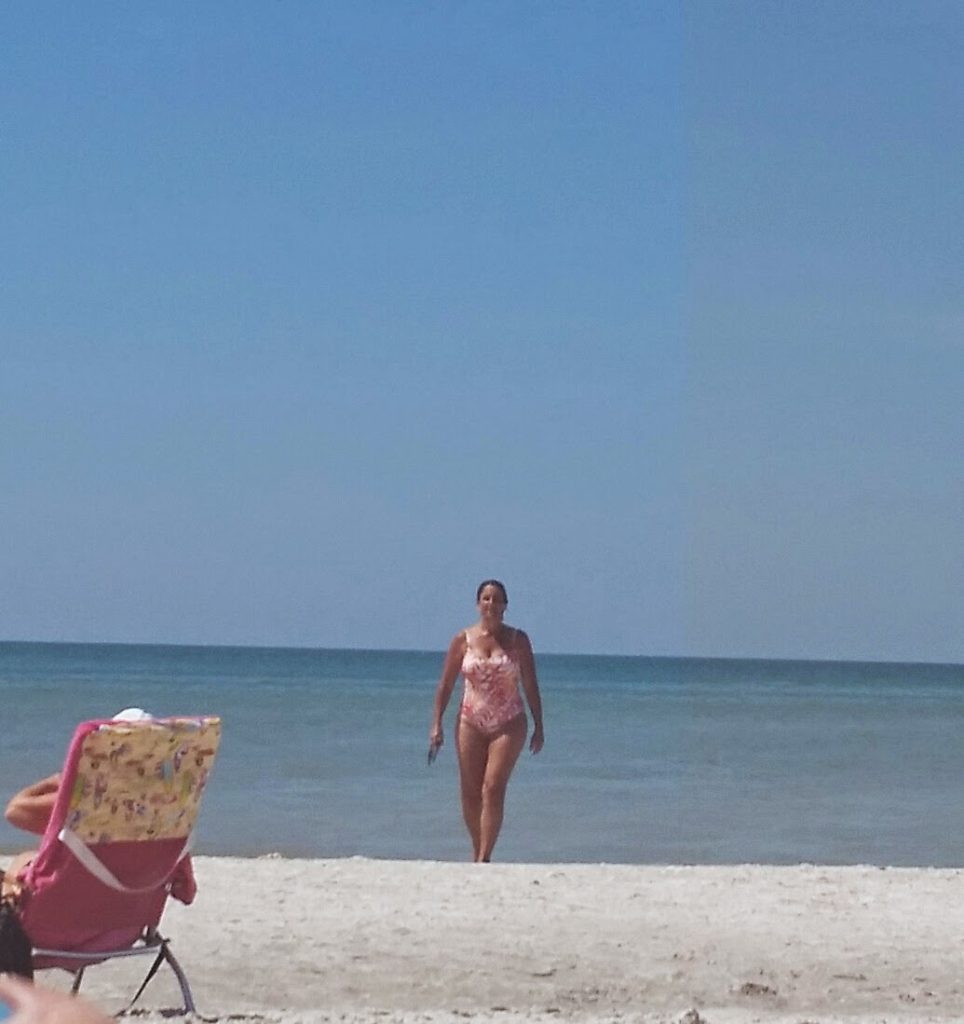 Marie emerging from the water
I've always given thanks for my good health, but after this
ordeal is done, I will specify gratitude for my ease of mobility!
The girls put my umbrella up during lunch because the
seagulls here are very aggressive and will swoop down and grab your food right
out of your hand/mouth if they see an opportunity! For whatever reason, they won't fly under an
umbrella! CRAZY BIRDS…LOL
When it was time to leave, I got myself up out of the lounge
chair and began my journey back up the beach.
Not 5 steps in, I heard someone ask if they could help me. I looked up and there stood a VERY tall
sturdy young man with a pleasant smile on his face. I laughed and said, "Well, only if you plan
to carry me!" Very seriously he replied
that that was exactly what he had in mind.
He told me to trust him and he handed my crutches off to somebody, put
one arm around my waist, had me put my arms around his neck and he scooped me
up and carried me to the parking lot. In
a moment of extreme gratitude, I told him I loved him. We chuckled a bit when he said it was the
least he could do considering all the 'rotten' things he's done in his
life. I assured him that he burned a lot
of karma with this act of kindness. Then
we both laughed out loud again! He
waited with me until Marie and Sue brought the car for me. Some may call his act one of chivalry…I call
it a miracle!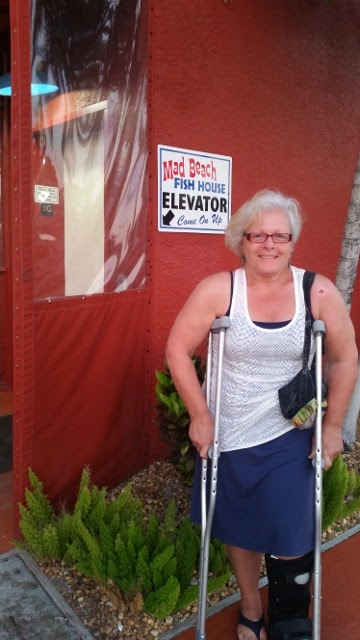 Awesome!!!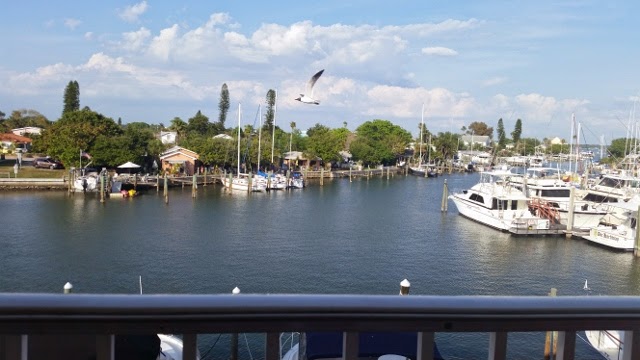 The view from our table
Later that evening, Marie and I headed out to get some
dinner. The restaurant we chose had a 'roof-top'
dining room with access consisting of what seemed like a pyramid heights' worth
of stairs!!! Just passed the stairs,
Marie noticed a sign that pointed to their……ELEVATOR right next to the
handicapped parking place!!! Oh, yeah! Another miracle, for sure!!! I'm on a roll!!!
The hostess seated us at a table for 4 so I'd have a chair
to prop my leg on, but the table was in a high traffic area. Marie glanced out the door and saw an empty
table overlooking the marina. She asked if
we could sit out there instead. Sure
enough, wish was granted AND we could hear the live band that was playing on
the deck! Miracle? Absolutely!
Sunset in Madeira Beach on Easter