It's been great, but if I never see Spanish moss or an alligator again, I think Ill be okay!!! LOL
These are the final three campgrounds that I visited in Florida between Myakka and Louisiana.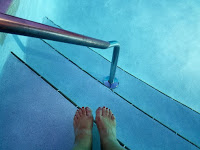 Aaaahhhh…piggies in the pool after a
long drive to
Bee's RV Resort in Clermont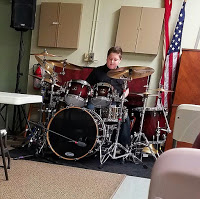 This kid is only 11 years old and has
been playing drums with his family
since he was 6. He was incredible!!!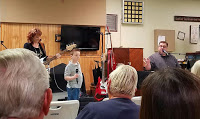 The mom, dad and younger brother…they
were all so sweet and very talented!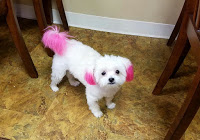 Oh, my..such a Fashionista!!! LOL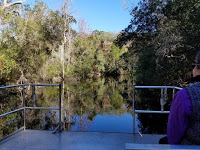 Lovely boat ride through Homosassa
Springs Wildlife Center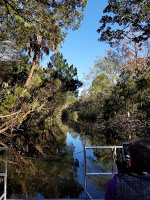 Very little wildlife out that day,
beautiful nonetheless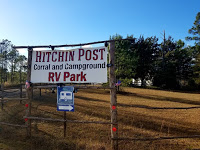 Friends, John & Vonda own this unique
Corral and Campground in
Cottondale, FL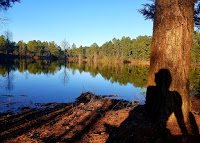 I was sitting by their lake just being when I
noticed me in the tree!!!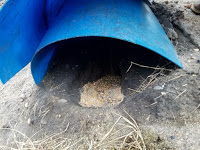 Homemade bunny house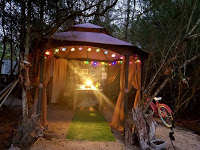 Their warm and eclectic registration area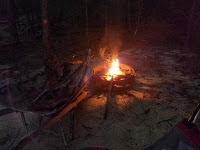 A predawn fire…so serene
John delivered the firewood via a
wheel barrow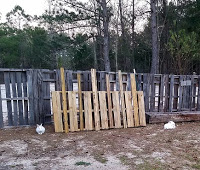 They had 3 different bunny litters over
the course of a month…they were about
a week or so apart!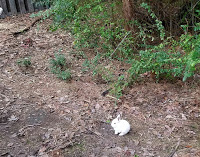 He is one of the newest…he's about 10
days old…could he be any sweeter???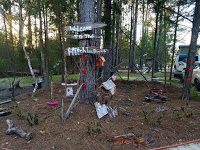 Vonda decorates and creates all natural
and cool spots around the place…she
is amazing!