Wow, this place was so cool…more kinds of shells than I even knew existed! We didn't get to the Nature Center here to see the animals,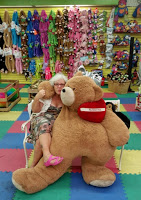 My, my…and we BEARLY
know each other…LOL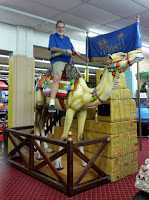 Shiek Carl…LOL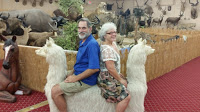 What can I say?!!!!!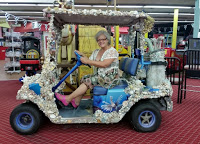 Like my new ride?!!!
but there was an impressive taxidermy display of various critters! The part we enjoyed the most, I think, was being silly!!!