Hooray…The Florida Keys!!! Key Largo, the first of the 5 main keys. It seems almost surreal that I layed on the beach in Key Largo! Gotta say though, "I LOVE IT!!!"
Awesome!!!
We only stayed 2 nights since it was really only a pitstop on the way to Key West. John Pennekamp State Park was beautiful though and we took several hikes and saw many cool undersea critters on display in the Visitor's Center.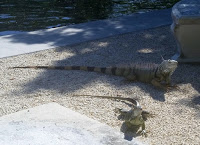 These guys were chillin' all around the beach
areas by the stone picnic tables…oh, my!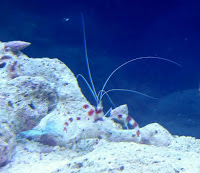 Shrimp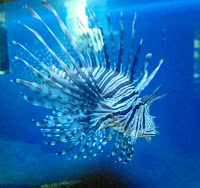 I totally forgot what this fish is called.
Doesn't really matter though…it's
fabulous to look at
The edges of these gorgeous things were
dancing in the water…so cool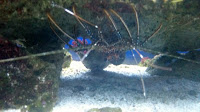 Upside down lobster…lol
Key lime tree…the grove also
had mango, avacado and guava trees
but those didn't have any fruit that
we could find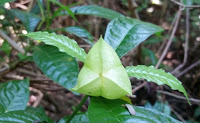 Have no idea what this is except that it
is awesome, 3-D, hollow and very delicate.
Reason enough for a pic in my book…lol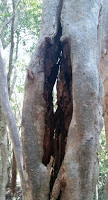 Peek-a-boo tree
Tiny plant takes root in otherwise
abandoned purposeless log…
recycling at its best!!!
Go, Mother Nature!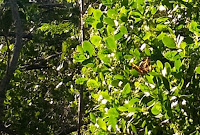 Can you see the butterfly? It was really huge!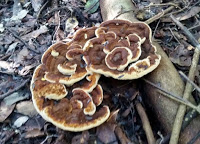 Huge funky mushroom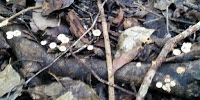 Teeny tiny mushrooms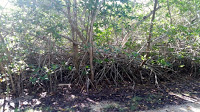 Mangrove entanglement that starts out with
one single seedpod…see below
Amazing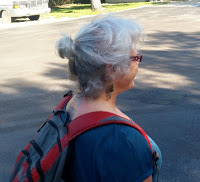 OMG, a ponytail.. Perhaps a
pony-stub would be more accurate…LOL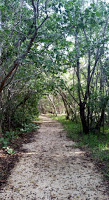 One of the hiking trailheads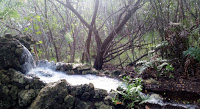 An itty bitty waterfall whose water has a high
calcium content causing that white coating
on the rocks