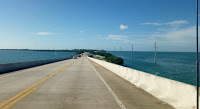 Left-Atlantic Ocean
Right-Gulf of Mexico
WOW! Finally! Plan 'A' was to be here in May of this year. Scooter wipe-out redid my schedule…LOL What's 7 months in the scheme of a lifetime adventure, huh?!
High prices, the abominable parking situation and a few cancelled events aside…it was worth the wait! Key West was quite beautiful with it's swaying palms, sun-kissed glistening waters and eclectic architecture. I hadn't realized how functionality, the military, cultural diversity as well as hurricanes, fires and the overall tropical climate has influenced and effected the architecture in Key West. It was very interesting to learn about some of its history.
The drive into Key West itself was great fun…Route 1…the only way in and the only way out. Crossing the 7 mile bridge that connects the three upper keys to the 2 lower keys offered an exciting opportunity to see the Atlantic Ocean on the east and the Gulf on the west!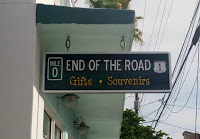 The end or beginning of Route 1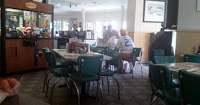 We had lunch in the tiniest Denny's ever!
It was one of the original restaurants. Old-fashioned 50's decor
and seated maybe 75 guests…too cute!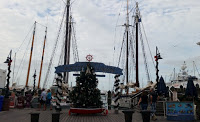 Harbor Walk and Marina…
the yachts were insanely gorgeous!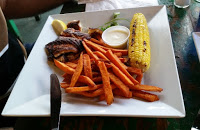 Carl's grouper special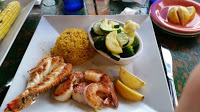 My seafood combo
We had reservations for a sunset dinner cruise
with tropical buffet, open bar and live music.
We were informed it was cancelled due to heavy
winds as we were checking in!!!
So we decided to have a nice dinner on the docks.
OMG, we spent more for it than the cruise! Craziness!
Won't be doing THAT anytime soon…LOL
It was totally scrumptious though!!!!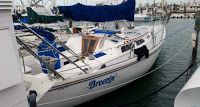 This was my favorite 'non-millionaire' boat!!!
Upon arrival, we were greeted by a combination of the ecstatic feel of free-spirited island living and the whirlwind of a textbook tourist trap…LOL Beaches of either natural rocks or imported sand and shops and restaurants of every imaginable type were available. The best fun was just walking around and experiencing sights that you might only see here in Key West….from The Kapok Tree to wild chickens and roosters walking around everywhere!!!
An awesome tree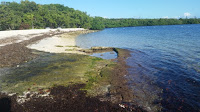 Fort Zachary Taylor State Park
beach area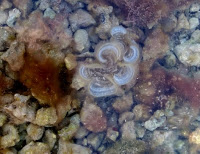 A treasure under the sea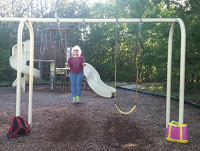 Caught acting like a 7 year old…LOL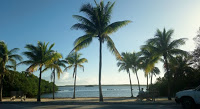 Textbook shot of the Keys…one of my favorites
taken at the park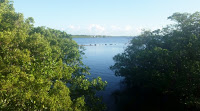 Part of the park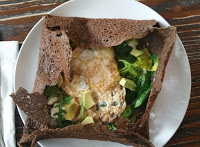 Buckwheat crepe with over medium
egg, spinach, goat cheese and avocado…
YUMMY!!!!!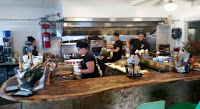 French speaking chefs whipping up their
amazing crepes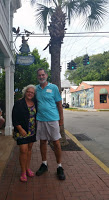 Breakfast at
La Creperie French
hotspot recommended to us
by my first born, Matthew, who ate there during his
visit to Key West
We spent 4 days here and each one was different from the next…all quite memorable! I'm dividing our experience into a few parts…each with a flavor of its own. Enjoy!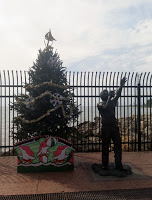 Holiday decorations at the
southernmost point of the U.S.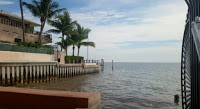 Off the southernmost point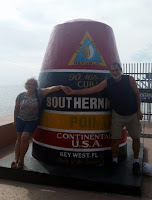 Yep, Carl and I doing the tourist thing!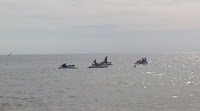 A frequent sight off any shore in Key West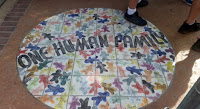 Several of these were spotted around town…very cool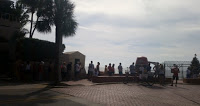 We waited about half an hour for our turn to get a pic
with the famous marker! It was worth it….lol