On my way to Myakka River State Park to volunteer for 6 weeks, I stopped to see friends Ethel and Howard in Panama City for a few days They were gracious enough to provide my hook-ups while I was there. We also talked bunches catching up and went out to eat and spent some time at Millions of Books bookstore. They have several little critters in their family who are very funny and sweet. Tiny bodies and big 'scary' barks…soooo funny!!!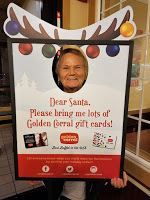 Ethel, the silly one!!!




















BRIGHT SPOT – I was looking for information on South American travel while in the bookstore, specifically Ecuador. After I found a couple sources, I went to find Ethel in the magazine section. She was talking with a young man and mentioned to me that I might want to chat with him as well.
I introduced myself to the young man whose name was David. He was delightful. We talked a lot about life and creating the kind of experiences we truly want. We talked about gratitude being the foundation of all that we experience in the present moment as well as what we choose to manifest in the future. He seemed wise beyond his years and despite some 'seeming' setbacks, he was confident that he will be able to move forward in pursuit of his dreams. I told him about my book and we agreed that it might be something he would be interested in and would likely resonate with him and his own personal evolving philosophy, so I sent him a copy. How wonderful the Universe is to bring people together in the most unexpected ways that enrich the lives of all concerned. I felt privileged to have 'stumbled' upon such a wonderful young man.