Hmmmm? Wondering why there doesn't seem to be any FRONT shots of the sculptures???
I happened on this event unexpectedly on a Monday morning and didn't have $6 cash to get into the exhibit!!! Oh my goodness!!! Therefore, I walked around the periphery of the area and got what I could. From what I could see, it must have been really cool watching the artists create their masterpieces the weekend before. What a fun surprise!
Then I pulled out the ole beach blanket and caught some rays…perfect!!!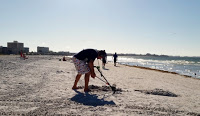 Treasure seeker on the beach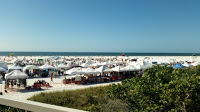 The craft fair on the beach of Siesta Key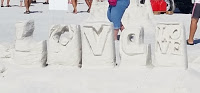 Amateur corner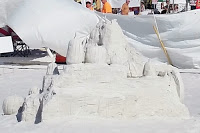 Amateur corner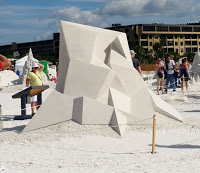 My second fave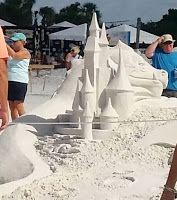 My fave