Fun! Fun! Fun! We went on a sponge diving boat ride in Tarpon Springs, FL. I felt like a kid! The diver was very cool and all his equipment was explained. I wanted to jump overboard and search for sponges myself!!!!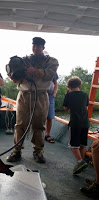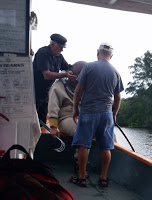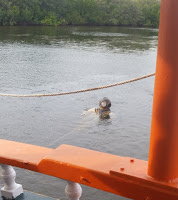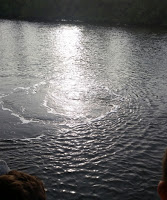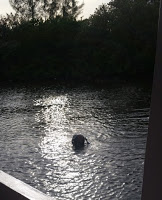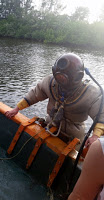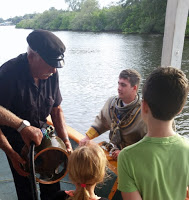 I learned so much about sponges. There are 5 main types harvested commercially in Florida…
sheeps wool, yellow and grass are the most marketable because they are softer and absorb better. Finger and glove sponges are used for ornamental purposes. There's one that is shaped like a vase. We were told that you can put a plant into the bottom (tucked in) and it will grow fine without dirt. I think we're gonna try it!
Sponge divers used to harvest the sponges by using a hook to tear the sponge from the gulf floor. Now, a mandate states that they must go down and cut them…reassuring that the sponges regenerate.
Tarpon Springs Seafood festival was going on while we were there, so we had to eat that. Unfortunately we were too full to partake in the vast varieties of Greek food that the area is famous for. Maybe next time!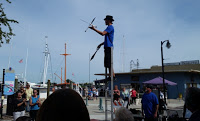 Street performers
The woman figure is real…she
scared the heck out of a lot of people!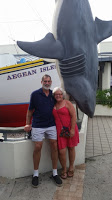 What a catch…LOL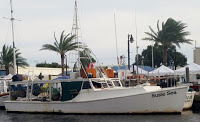 Sponge boat with a great haul!