My new buddy, Judy! She took care
of me in the office! What a great name
she has…!!!
More new friends…Ethel, Marsela, moi and Carl!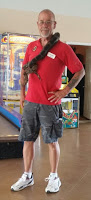 Rick and Lucy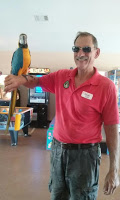 Carl and…one of the
crazy macaws!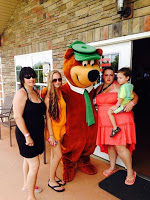 Weekend guests at the park
with none other than Yogi
Bear…shhhh…Carl is in there!
My sudden change of plans to go to this campground turned out to be a great decision for sure!
I have never stayed at a campground for 3 weeks before and my experience with that here set a precedence for all future long term stays! It was great!
First, I met so many wonderful people…some of which I'm sure to keep in touch with.
Second, Van-Go was directly across from the pool, showers, ranger's station and ice cream…LOL
Third, I was able to complete my big assignment for my class. Fourth, there were fun critters everywhere…alligators, tortoises, a snake, macaws, chickens, ducks, etc.
Okay, I'm just going to tell the story through pictures…so much fun to do!
Beautiful
Turtle that lives in the alligator pond!
Found this beauty under Van-Go
Alligator and its 1/2 a raw chicken snack!!!!!!!!
Snooze, ya lose…the big guy could have
had the other half, but Mr. Turtle was on a
mission!!!! That piece of chicken was
ALMOST as big as the turtle!
A late comer…too bad…chicken's gone..haha!
Mushroom villages
And they're off!!!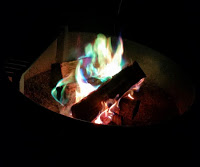 How fun it was using the color packs!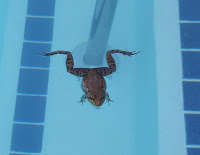 So sad….his last swim 🙁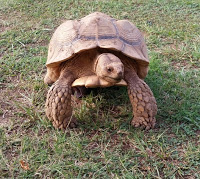 "Look Ma…I'm tall!"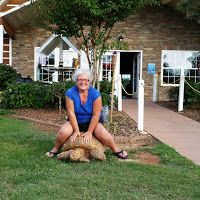 Whose idea WAS this…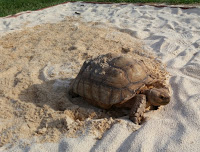 "Look, ma, I'm making a sand angel."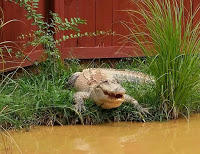 The big guy going for a swim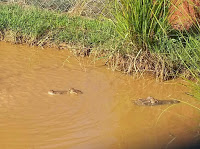 "Come on honey, turn around!"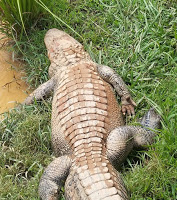 Ok, zoom in and look how cute this guy's right hand is…it almost looks human!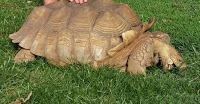 Mama having her afternoon snack.
I've never seen a shell like hers.
It looks like a flower petal especially
in the front…very cool1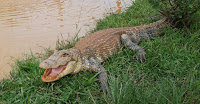 I sure am glad I'm on the outside the fence!!!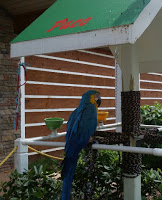 Paco…the reserved macaw!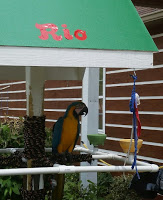 Rio…the crazy, loud bird!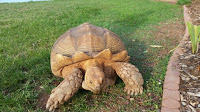 Mama and her flower shell!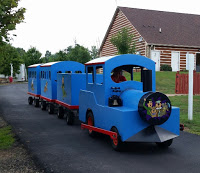 Marsela giving the guests a ride on the Yogi Bear train.
And, yes, I took a ride while I was there…so much fun!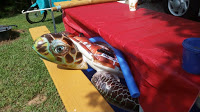 MY TURTLE float…so comfy!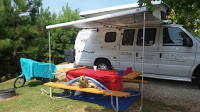 All set up for my 3 week stay…loved it!

Bright Spot- These 2 are the best! Ethel and Howard, married 51 years…spectacular! They have been all over the place.
Ethel does incredible crafts. She even makes beautiful items and takes them to hospitals and senior centers and GIVES them to the patients and residents just to cheer them up. Ethel was always in a lighthearted mood…just delightful to be around! She made me several wonderful things while I was there. Howard was not only great to talk to but he is very skilled at computer "stuff." He taught me so much AND printed my class assignment for me…twice! They gave me a ride to Walmart and we had a great time! Ethel and Howard are the kind of people one feels privileged to have met and spent time with. I know I do! And Ethel, thank you for noticing how I looked as I was leaving.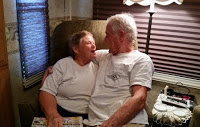 Bright Spot–
This cute lady was such a pleasure to talk to and hang out with. She is a happy spirit who is grateful for everything! Marsela appreciates the strength she has gotten from the struggles that life sometimes has a way of gracing us with. Her son Christian, 24, just got engaged. She loves that she and her 7-year partner, Michael, are so compatible and that she can truly be herself with him. She and her family have been blessed with being able to travel. Marsela loves music. She has been choir director at churches and shared that this wonderful opportunity provides her with such a natural high. She believes that there is more for her to do in her life…her "next calling" as she put it will probably involve fostering children whose parent is participating in some type of healing so they have someone to love them while they wait to be rejoined with their natural parent. She may incorporate some form of animal fostering at the same time, so the children can learn about the joys and responsibility of having a pet. Marsela, I know you will be a blessing in the lives you touch. Thank you also for the sweet sentiment you shared with me as I was leaving…it meant a lot!