Boy, this past week has been a blast…lots of fun and laughter.
After everyone test drove my scooter, and then viewing the pictures, we all realized that the "alien head"/"giant zit" helmet needed some serious help! So my daughter Nicole contributed some possible creative flair…it may not be enough, but it looks a whole lot better!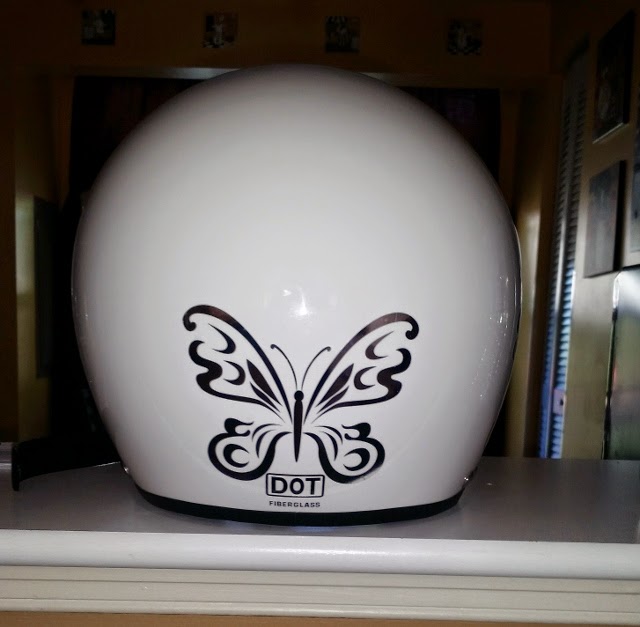 The 8th was Rachel's 27th birthday and here at the house we celebrated with her wife, sister and nephews…fun, silliness, and laughter!
High quality balloon greeting…lol

Birthday girl is
so coordinated!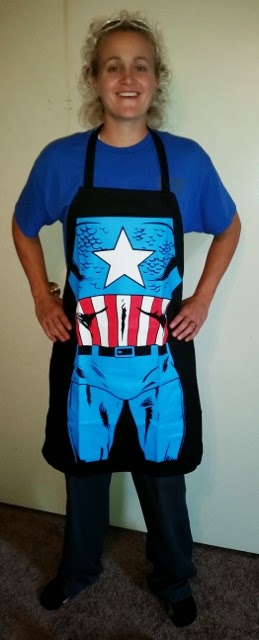 Gift from Nicole
and me!!!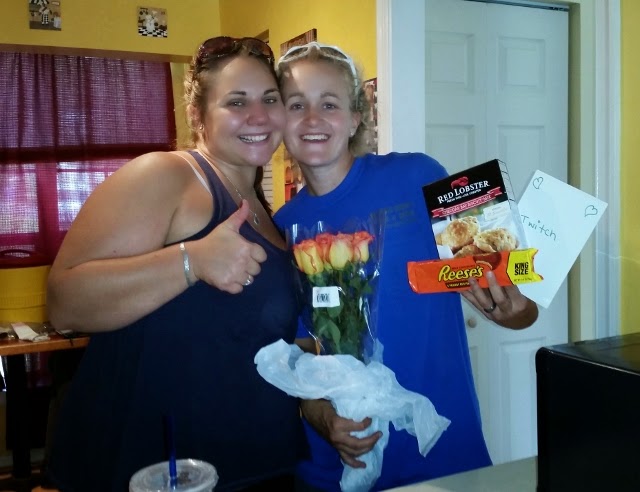 Watching the rain pour down before we sing
Happy Birthday over Jell-O Surprise 'cakes'
And last but not least a smiley face
balloon display with tongue sticking out
compliments of…ME!!!

Bright Spot- In Walmart the other day, I had the pleasure of talking to Jeffrey. He was no
doubt one of the most helpful and upbeat people I've met recently. He is a freelance artist extraordinaire! His business is called "Treasure to Behold"…jademasters@gmail.com. He works with multiple mediums and loves every second of it. I guess what impressed me the most was his beautiful perception of art itself…how there is no right or wrong and that it is a pure expression of one's creative talent, emotions and visions. His whole face was alive as he told me about various projects that he has completed for others. I believe it is important for all of us to allow ourselves to dabble in some type of creative effort with great joy and the vision of a child. Even the smallest attempt can be truly life affirming.