Between UT and ID is where I took about 300 pics that were lost when I got my new phone…serious bummer! However, I had sent a few to my kids via text and they were kind enough to send them back, sooooo here they are!!!
Me standing in the Great
Salt Lake and it
is VERY SALTY.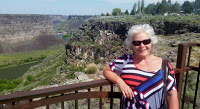 An overlook at Twin Falls, UT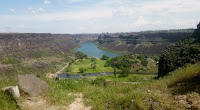 These pics do not even come close
to how incredibly gorgeous this place is!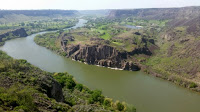 Twin Falls, ID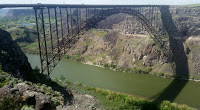 Twin Falls, ID
Bright Spot – Carl and I spent a few days visiting his old friend Billy. They've known each other for years…since 1980! Somewhere in that span of time, they were a truck-driving team for about 6 months and had a whole lot of stories to share!!! My jaws hurt from laughing! They haven't seen each other for 5 years. It was really cool to see them reminisce and laugh AND work on Billy's bright yellow 1973 Corvette Stingray! They had a blast!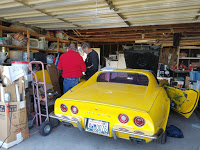 The guys playing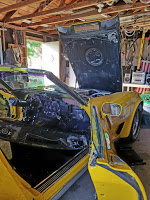 The project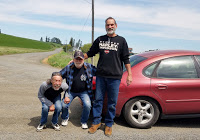 Left-right…Les, Billy, Carl
Old buddies!
Billy's friend Les and his wife, Karen, were our gracious hosts while we were visiting. We were able to hook up their 110 and water. It was great. Thanks, guys!!! I'm pretty sure it is safe to say that we all had a delightfully memorable few days.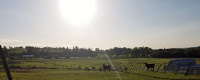 The next few shots are what I saw
on my morning walks around
their house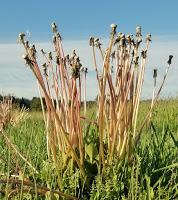 Looks like there are a lot of
wishes in the air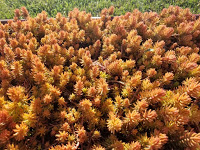 This and the next 4 are pics of parts
of Karen's garden.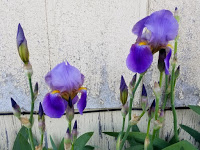 Gladiolas
Hen 'n chicks
When we left there, we headed straight to the Canadian border. After all the preparations to cross without any meats or potatoes (internet said NO, so we left them behind with Les and Karen), they didn't even ask about them…really?! Better safe than sorry, I suppose!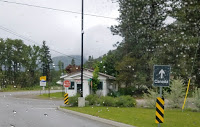 We declared our 2 bottles of wine and then they asked where we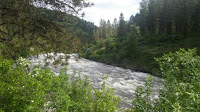 Just driving through mountains…wow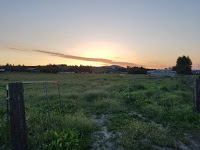 OOPS! This was in Les's neighborhood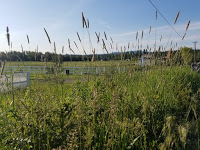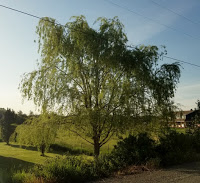 Willow trees!!! Hundreds of them
waving in the gentle caress of
the breeze!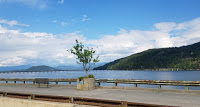 At a pull-off…it even had a bench!!!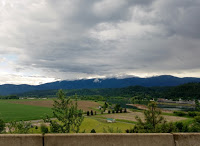 Sooooo beautiful!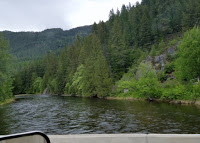 Rivers through the mountains popped
up all during our drive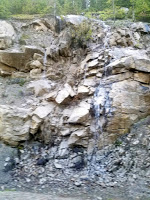 Waterfalls in the rocks…
snow melting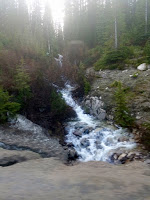 Isn't this amazing?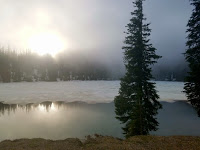 One of my faves
Yes we were up high enough to be with
the snow!!!!
were from and what we did for a living before we retired…so funny! Basically, a smooth border-crossing! We stopped in the duty-free shop to get our money exchanged…so fun…1- it is plastic and 2 – we got $485 for our $400. We were surprised to discover that duty-free purchases are only for export, so we couldn't get anything to take with us while in Canada. No biggie!
The drive from Billy's to the border astounded us over and over…so beautiful!