Sunday was a drive all day and I'll see whatever I see kinda day! The weather was amazing and I decided to just enjoy it without any set plans except to head north into Vermont where I'd stay 3 nights at a peaceful RV resort before reaching my Maine destination to visit Melanie.
And so it was. Most of my route was on non-interstates….always more fun!!! I did run into a traffic back up after I moseyed through the Green Mountains of Vermont (I experienced my first "hair-pin" turn….woo baby…talk about white knuckling the steering wheel!) which offered breathtaking views of colorful trees all along the way. The back up was caused by an annual motorcycle run in the area where hundreds and hundreds of cyclists from near and far gather to hang out, share stories, etc. The familiar sounds of "Born to be Wild" wafted across many grassy areas packed with bikes of all sizes and types!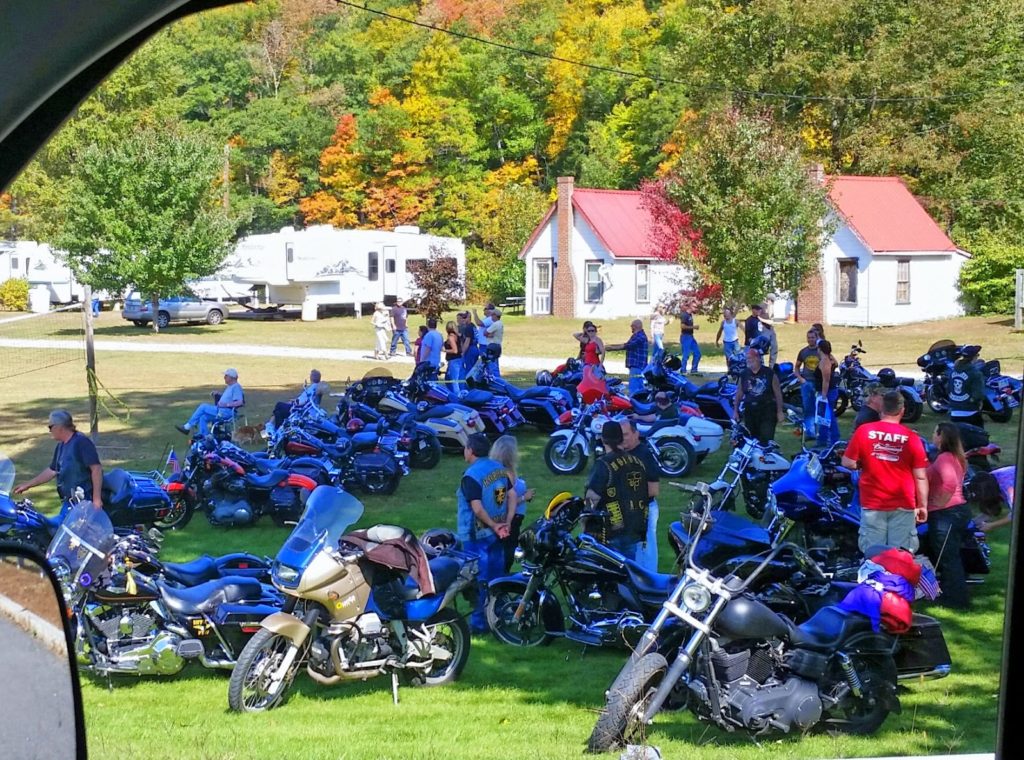 Passing through a few small towns, I was thrilled that many folks sitting on their front porches on a lazy Sunday afternoon took notice of Van-Go and waved on my way through the quaint narrow streets. Of course, I returned their smiles, waved back and even beeped a couple times!
I stopped at the small town of Brandon,Vermont to stretch the legs and discovered Kennedy Park. It had a waterfall…small but very lovely! What a nice surprise!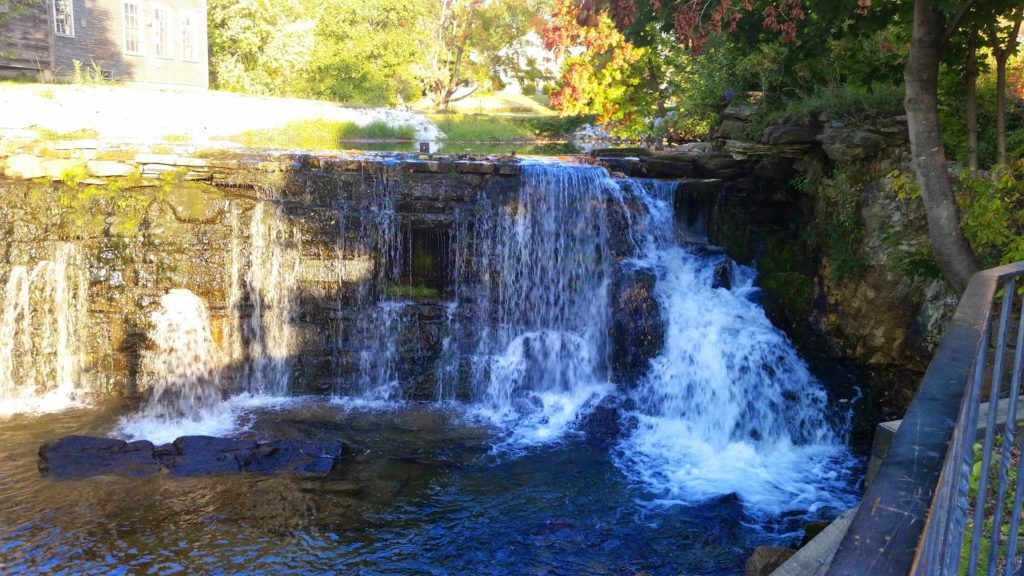 Kennedy Park mini Falls
I walked up and down the main street and happened upon a sign that made me laugh out loud (picture below). I HAD to go inside for a snack! Cafe Provence's decor was textbook New England. Rustic furniture throughout, hanging lanterns and sea faring decorations gave the space that homey Cape Cod feel. The Caesar salad was pretty yummy too!
Too funny!!!
I arrived at Apple Island RV Resort about 7:30 and was blessed with finding a lovely French Canadian couple sitting by their campfire that was gracious enough to assist me in locating my site. I maneuvered Van-Go around the site so that I would be able to see Lake Champlain from my 'front door' in the daylight.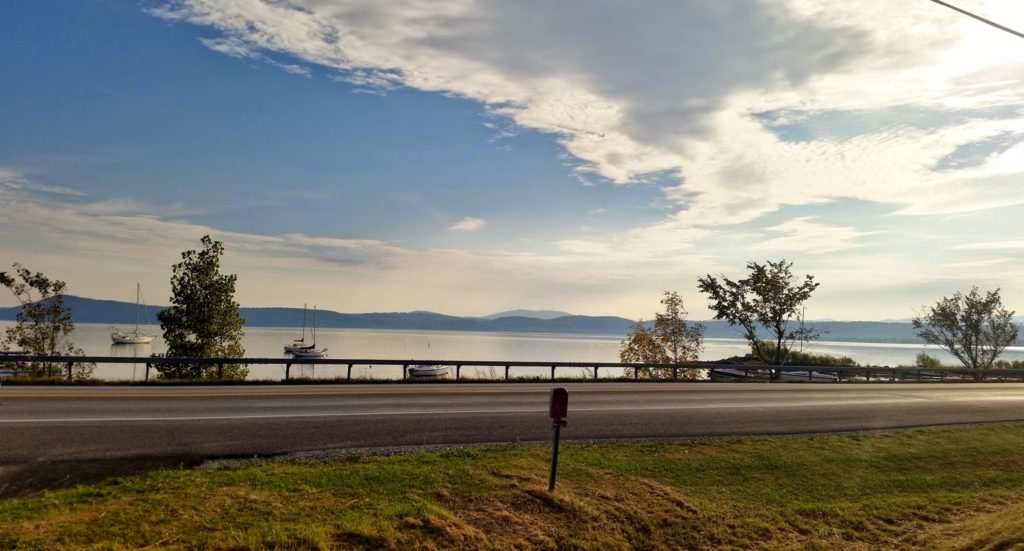 Lake Champlain, VT
I slept very well and have been chill-axing all day. Tomorrow, Breeze (my scooter) and I will take a maiden trip 17 miles down the road to Winooski and then a bit further to Burlington to do the tourist thing!!! Oh boy…stay tuned!