Martie and I spent the day shopping and marveling at the beauty of coastal Maine! First, we checked out Boothbay Harbor, a quaint touristy town with a pretty good selection of shops and cafes.
Boothbay Harbor
Our last shop-stop, Enchantment, was a treasure-trove of fun and funkiness!!! No doubt my favorite place! I could have done some real damage to the bank account if I had more space….fortunately, I don't!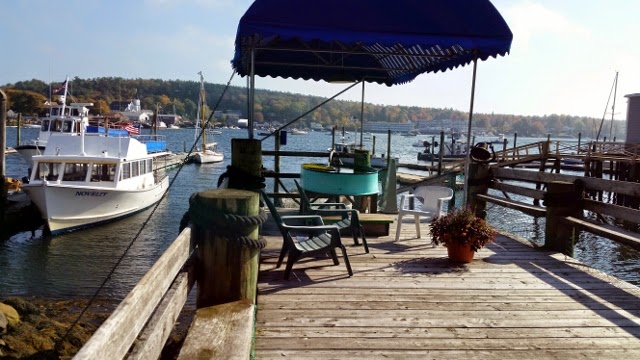 The view outside the window
at our table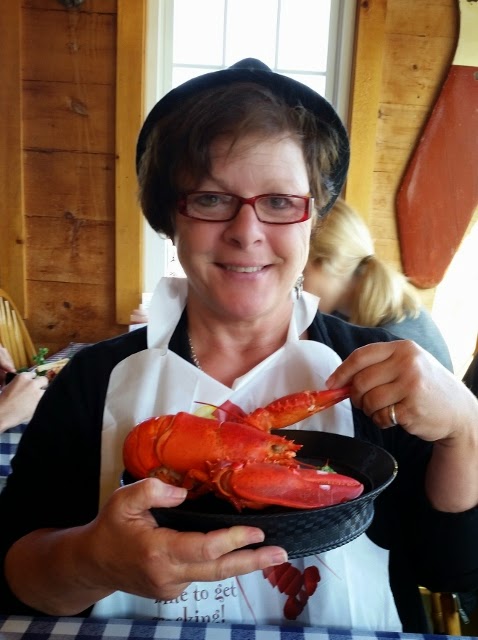 I got to wear a bib this time!!!
We did manage to find a restaurant serving lobster. I couldn't choose one or eat right on the dock…BUT, it was very tasty and the view just inside was still great.
Even though it was getting a bit late, Chef Conan insisted we continue on to Ocean Point before we headed back to the house for his famous pot roast dinner because "she needs to see it!" As we drove around every curve, it was clear to me why he was willing to wait.
Me playing with the hue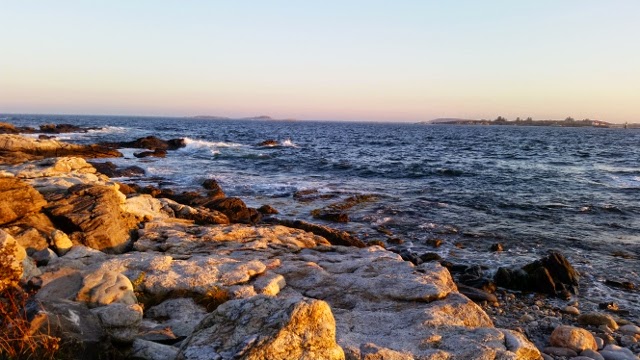 The ocean shoreline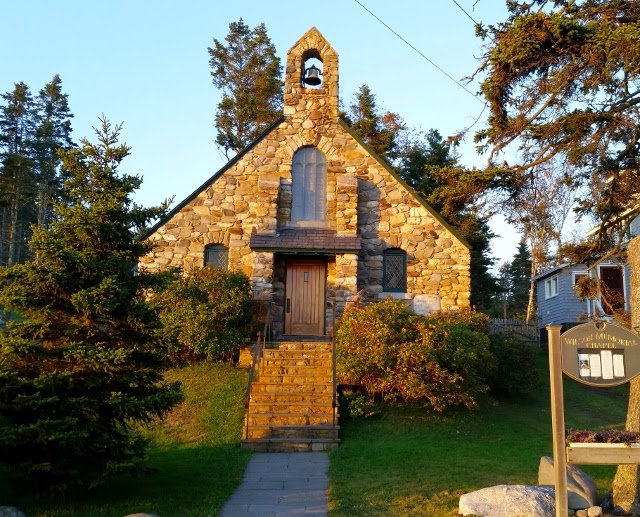 Cutest church ever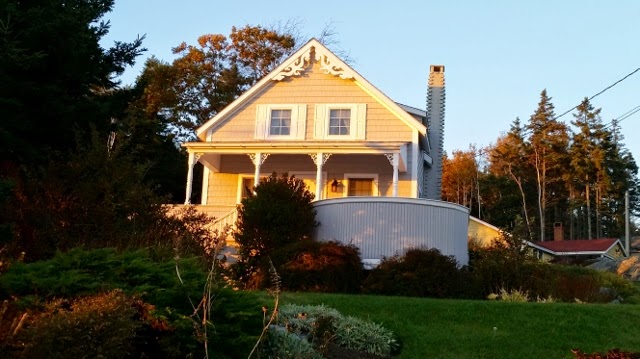 A little summer cottage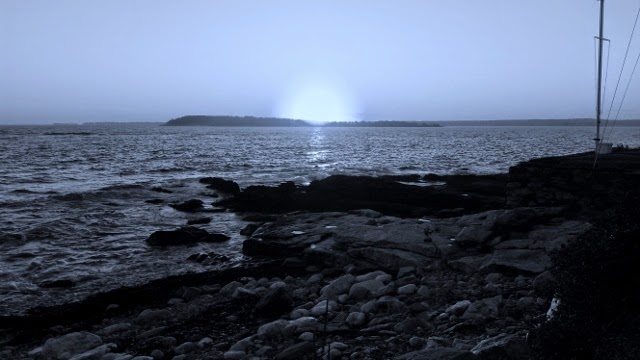 Sunset in 'blue'
This little area was bursting with New England-ness. The ocean splashing itself upon the rocks, the summer cottages, the tiny church, the winding road, the setting sun sparkling in the water…all so spectacular! Words never seem to be grand enough to express how I feel when I close my eyes and just listen to the ocean play its symphony…especially for me.
It was a perfect way to conclude my adventures in Maine…this time around, anyway…:)