One week and counting…will be heading to Maine!
I'm starting with a Bright Spot because I KNOW Venise and Jill have been wondering what happened to me…LOL I was at the beach in Cape May, NJ last weekend getting something out of Van-Go and met 2 wonderful and fun women…teachers!!! Jill shared how incredibly grateful she is for her strong faith, her awesome husband Dan and her dream come true…her horse farm called Raise Your Dream. She is a special education teacher!
Venise and Jill
Her friend, Venise is also a teacher. She teaches English and her class had just finished studying author John Steinbeck. He wrote "Travels with Charley" that depicts his life on the road in 1960 with his poodle! She took my picture next to Van-Go so the class could see someone who is actually traveling across the country. For 30 years I wrote lesson plans…now I AM the lesson plan…LOL
Venise was especially grateful for the gorgeous weather at the beach that day!!!
I was at the beach with my friend Marie and we had a fabulous 4 days. Saturday we hung out in the van due to the rain, but Sunday and Monday we were out in the sun both days tanning, shopping, eating and talking! A perfect few days!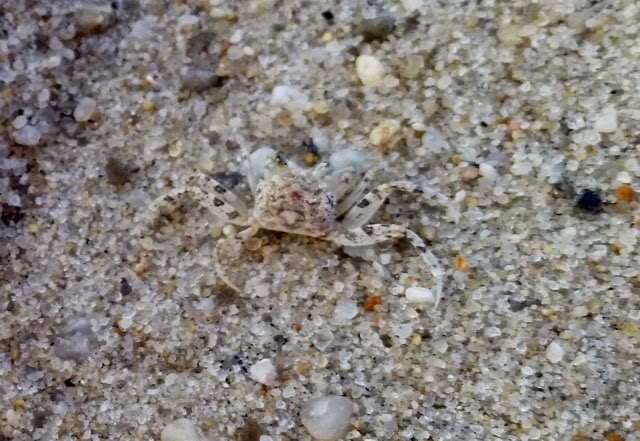 We spotted a teeny sand crab!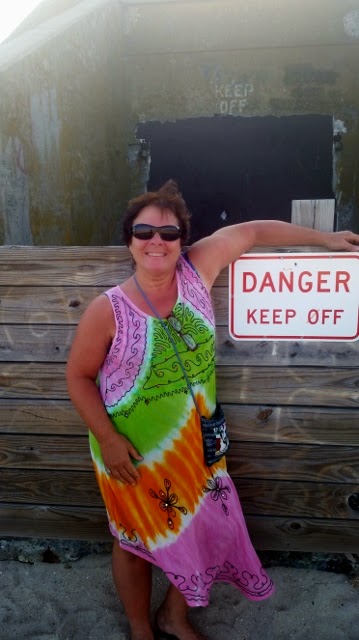 An old gun "storage" place on the beach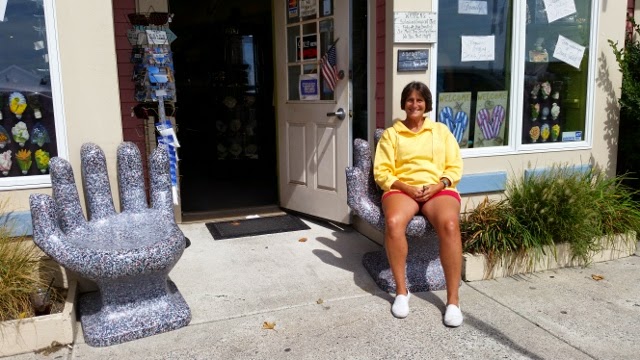 Marie being "held" against her will at a jewelry shop…
can't you tell? LOL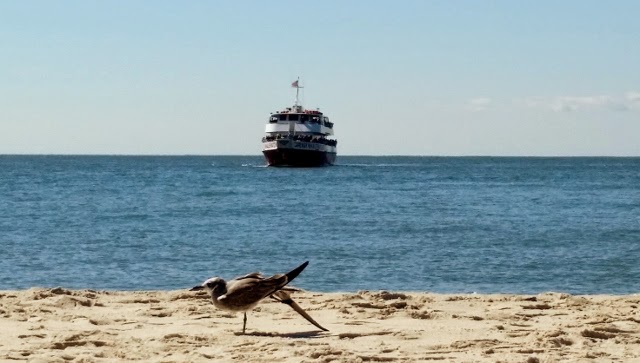 Ship headed back to shore to pick up that silly seagull…LOL