What a fun-filled day! I had breakfast with neighbors where I met Sandy, their friend. She is from Australia and has a delightful accent! She has 2 girls almost the same age as Emma and Leah. We were talking about my journey and she told me of some great places to see in the Vermont/New Hampshire areas. We had the big map and the campground directory going! She was so helpful and very funny…it was a blast! Then I hung out reading in my hammock which is always wonderful.
About 4:00 I made the deviled eggs for the group cookout and potluck. Doug grilled a ton of barbecued chicken that was nothing short of fabulous! Thanks, Doug! Lots of good food was there to share and, of course, we all ate a bit too much!
Ann and Mark know this couple who raises chickens and goats and sells delicious eggs and goat milk and cheese. Ann invited me to go along to get some eggs. Well, what a wonderful surprise I found when we arrived. Bright Spot– for the couple, Madeline and Roland, 2 baby goats were born last Saturday and Bright Spot– for me…I got to hold one!!!! OMG- he was so soft and cuddly! I held 'Mork'…his sister's name is 'Mindy'…how cool!
Please keep good thoughts for Madeline…she broke her leg in 15 places in February. She is healing nicely, but is ready to 'get up and go'!
When we returned, Mark had the karaoke system all set up for the kids and did we have spectacular entertainment for the next couple of hours!!! The kids had a blast and sang with great enthusiasm!
The final event of the day was a hay ride through the campground. By then the mosquitoes were out in force, so it was time to go in! So much fun!
Only one more day here…these 11 days have been full and fun!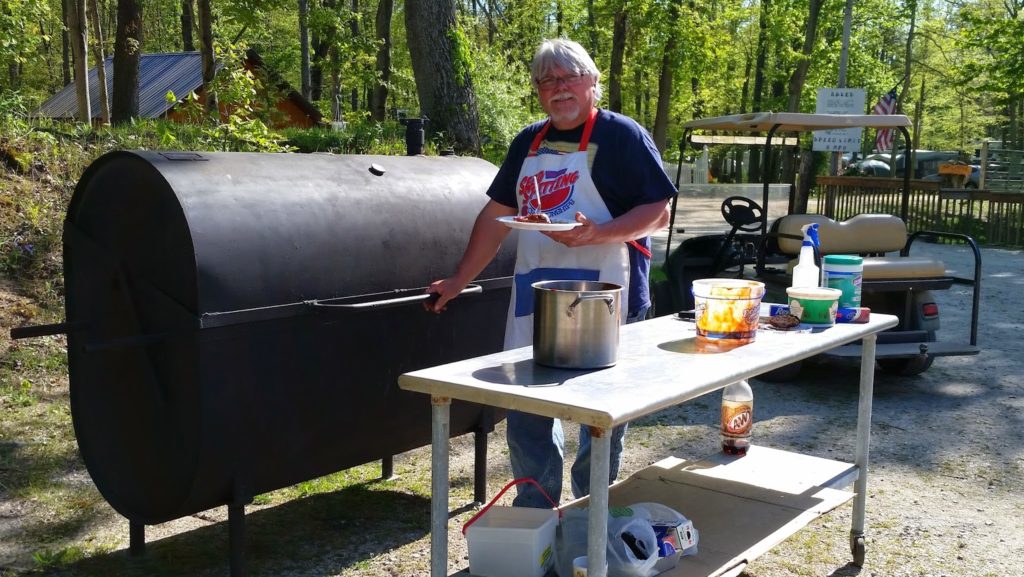 Doug at the grill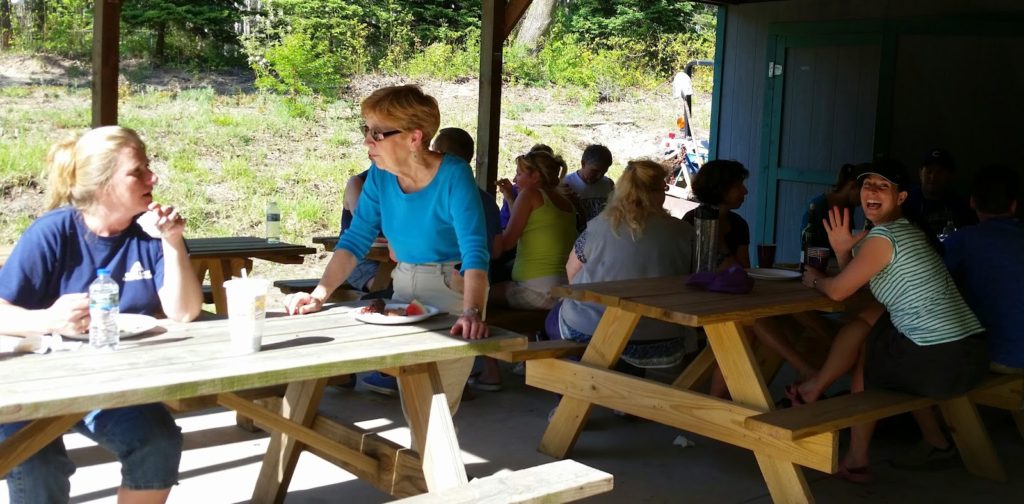 Group cookout with Silly Sandy waving!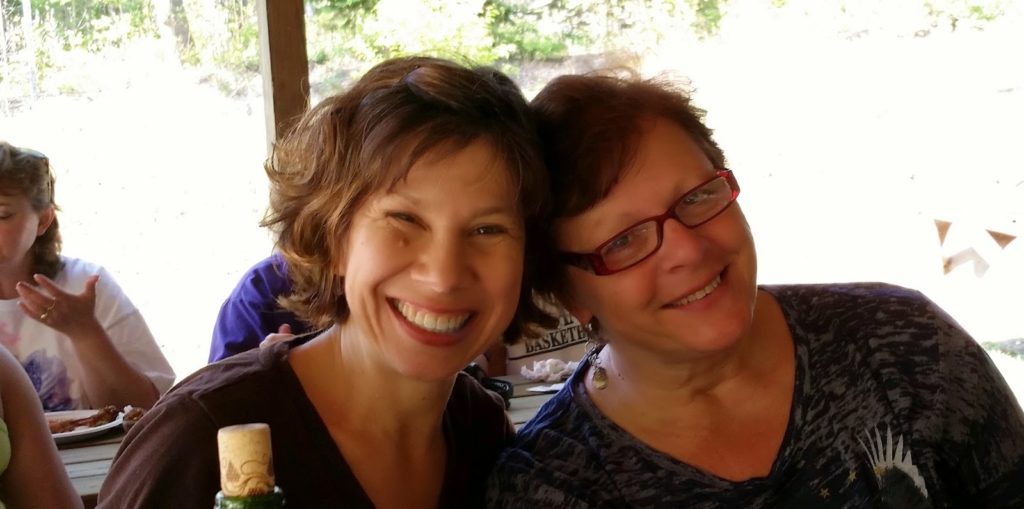 Ann and me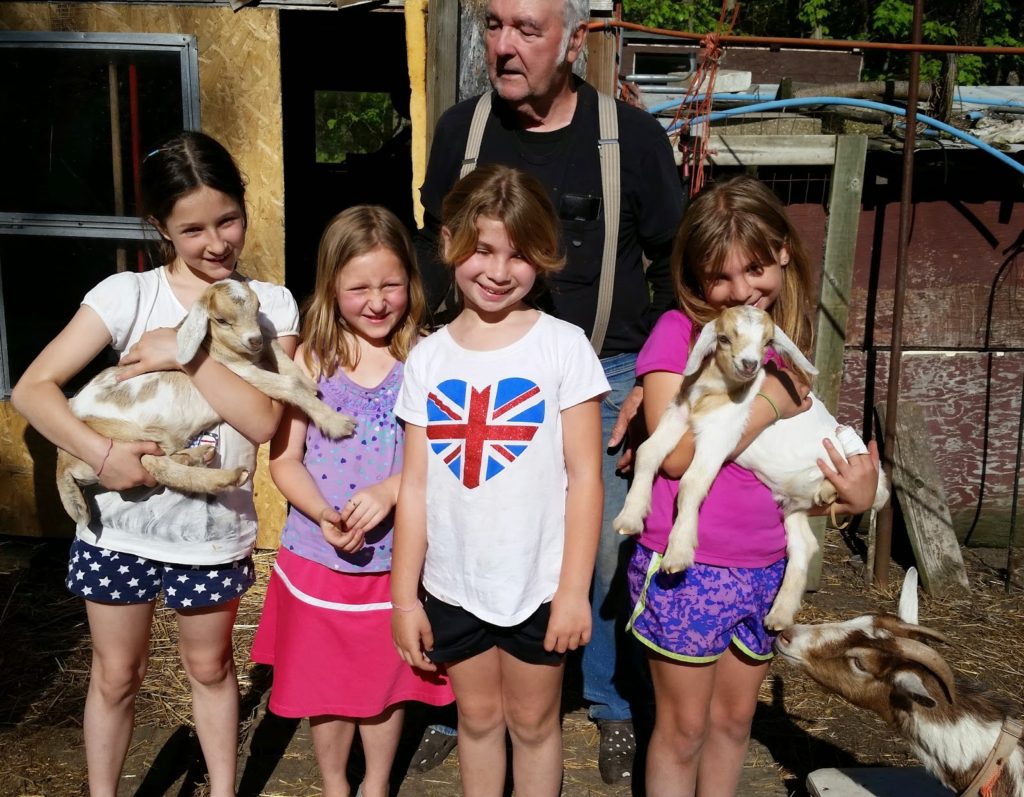 Girls and goats-round one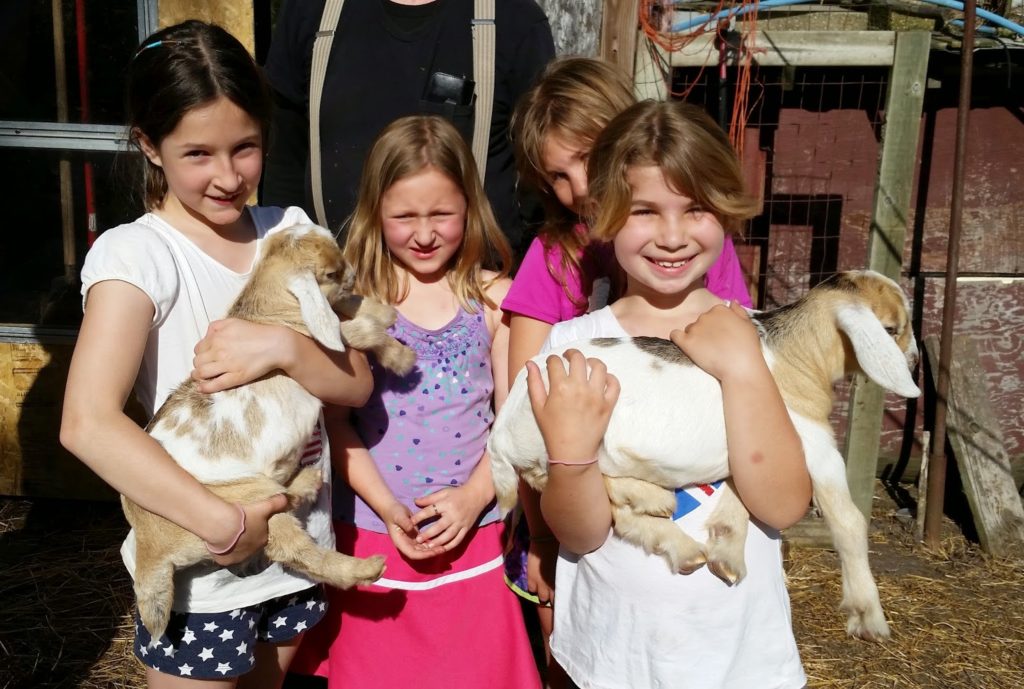 Girls and goats-round two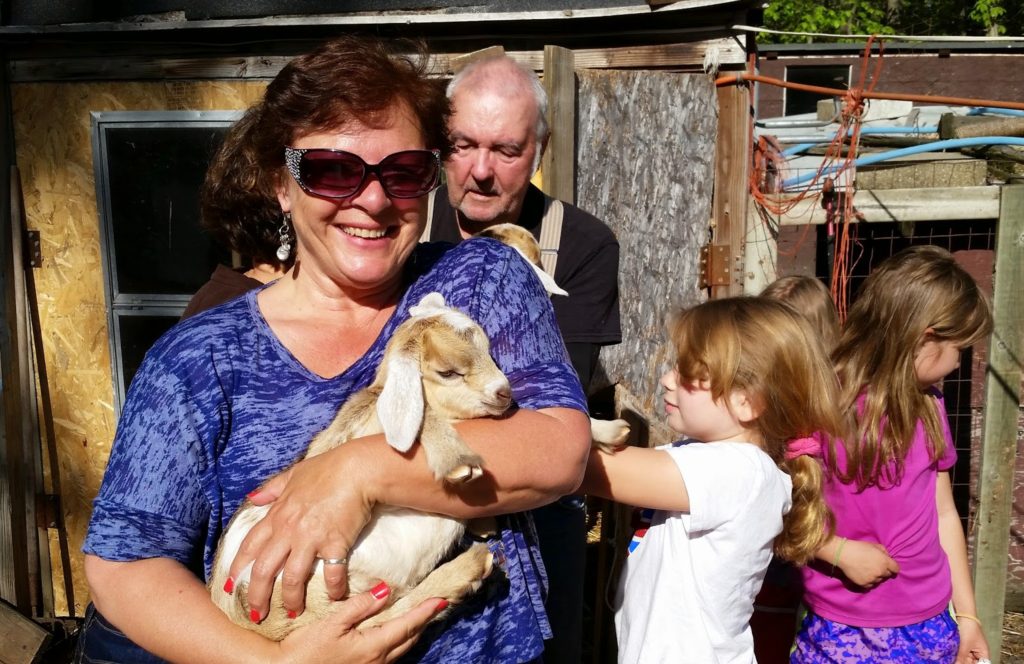 Me holding Mork!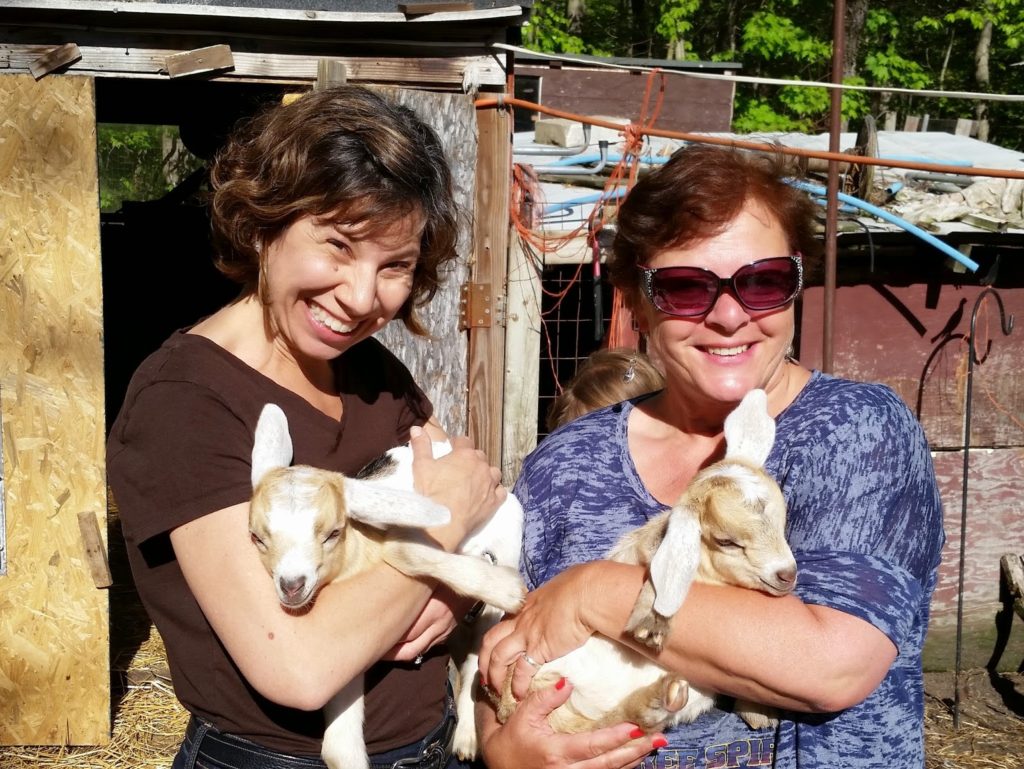 Ann and Mindy
Me and Mork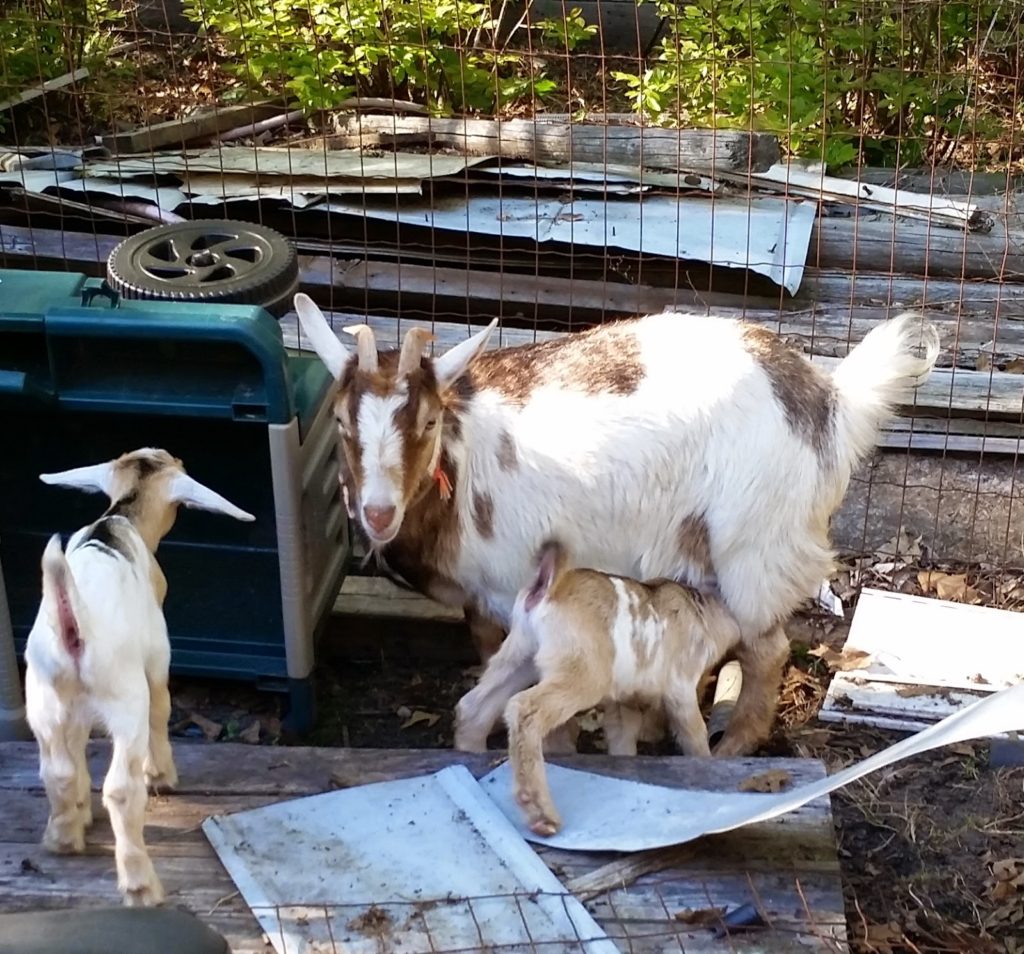 Somebody is thirsty!!!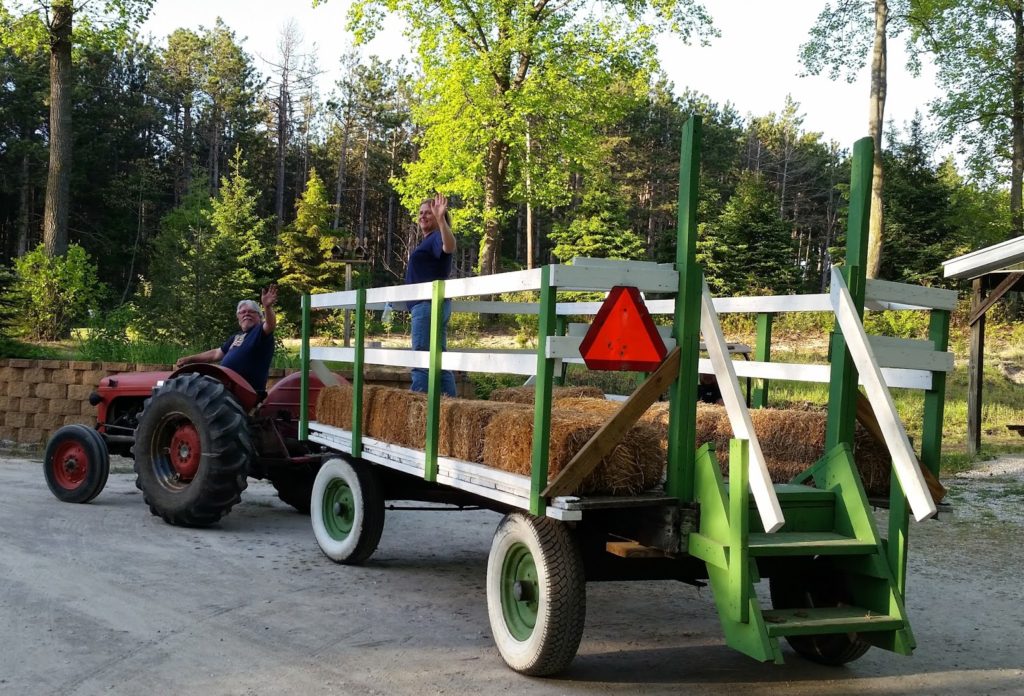 Doug and Lisa waving after a fun hayride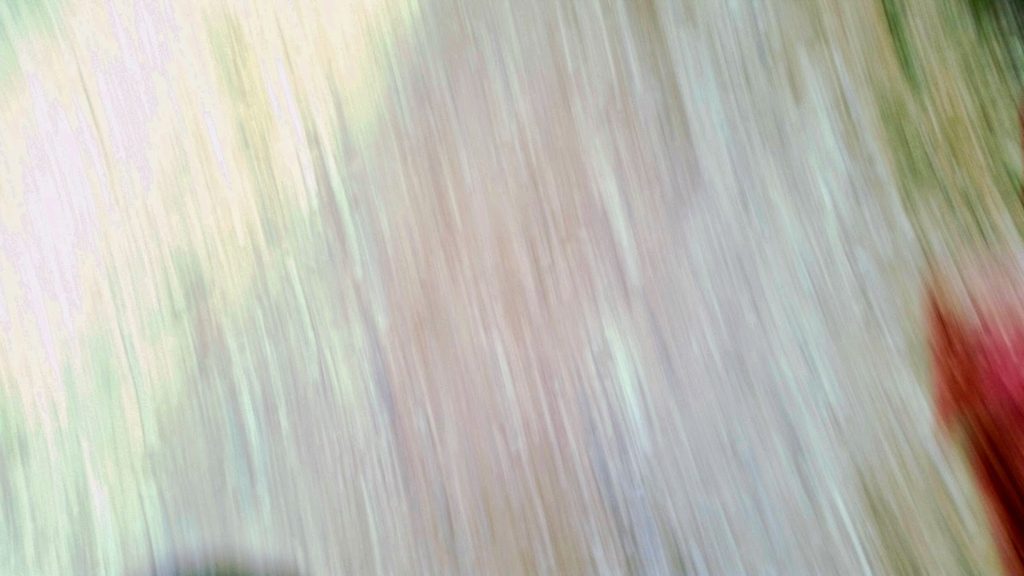 I have no clue what this is-
accidental shot obviously-
but very cool!
Karaoke Kids
Karaoke Kids