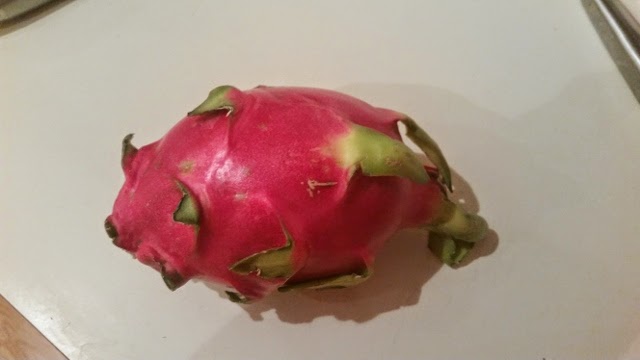 My first ever dragon fruit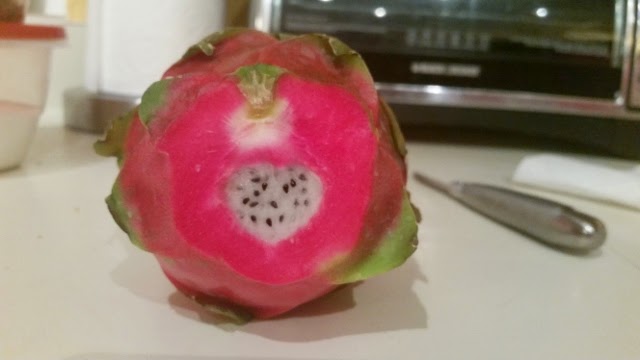 A heart…how cool is that?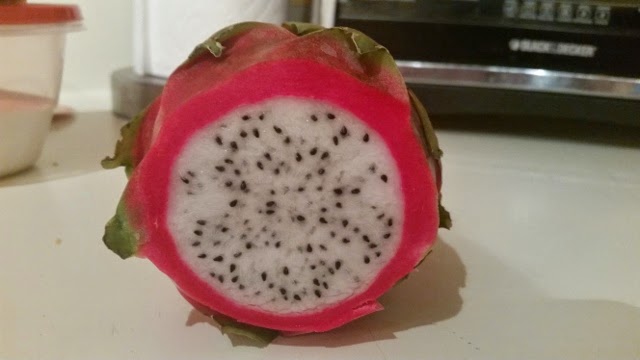 Wow, it's like an albino kiwi…lol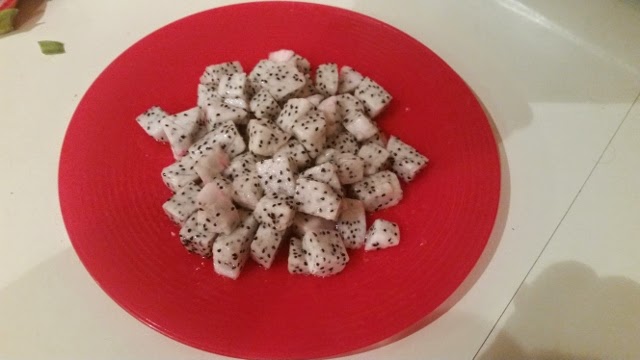 Ready to add some berries…yum!
My planned respite and regroup period in MD and DE has
reached its midway point. I'm pretty
much on track with completing a list of TO-DO's in preparation for an extended
road trip. This next span will be the
longest to date without visiting family and friends. I'm very excited about this next phase and
almost everything is in order. I have a physical
next week. My tax info is ready to send
off to my accountant. All speculated
needs have been purchased and all other supplies have been re-evaluated and
prioritized. Only Van-Go's oil change and bath and Breeze's release from winter storage and a few other small details remain.
My itinerary from March 6 – April 5 has been
designed…event tickets have been purchased, visits have been confirmed and
lodging has been reserved. Of course,
there are infinite possibilities remaining for all the time that has NOT been
scheduled…the sights, hikes, waterfalls, quiet afternoons, U-turns, parks, sunrises,
spontaneous pitstops after catching a billboard out of the corner of my eye and
beautiful new Bright Spots!
I am feeling especially blessed in this moment that I am
able to experience this incredible adventure!
I am empowered with the gifts of trust, curiosity, gratitude, and desire
to live my life to the fullest! I
believe that I have always lived my life with great passion in whatever form it
took at the time. This phase has been no
different and it my sincere intention that I continue to find magic in every
day and cherish my life with each breath.
With that said, I'd like to share a bit of what's been going
on these last 12 days…in pictures!!!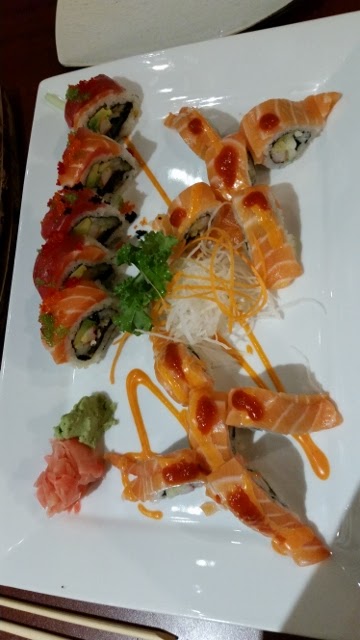 Sushi with Matthew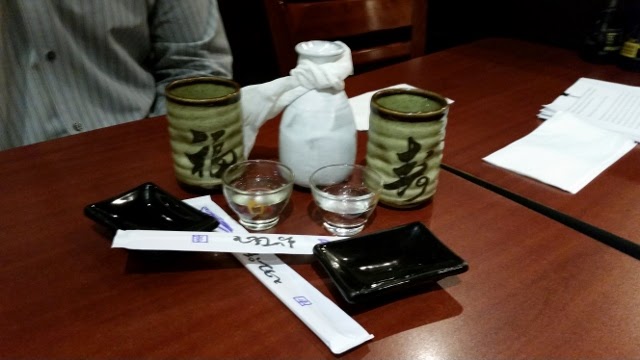 Aahhhh, and let's not forget the saki!
Watch out for the wasabi!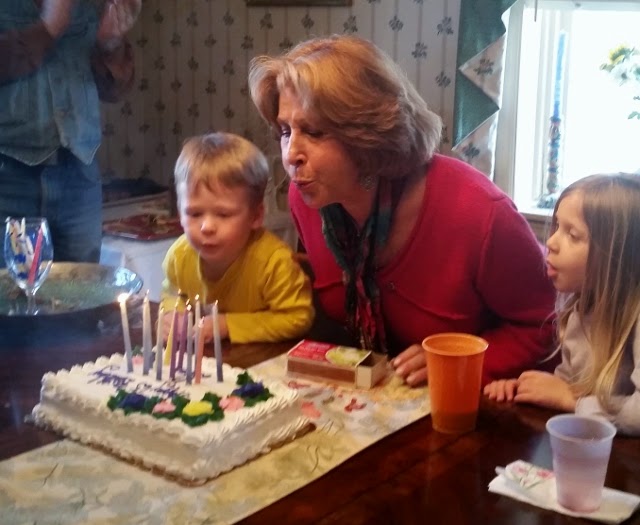 My friend Dena's birthday party…getting
help with all those candles…lol

Bright Spot – Being warm inside your natural winter coat and making
friends along your walk on the beach!!!
This was the good news from a beautiful long haired mastiff, who chose
to remain nameless!!! His happy face and
wagging tail was an unmistakable indication of his positive outlook on
life!!! It was a pleasure to 'chat' with
him!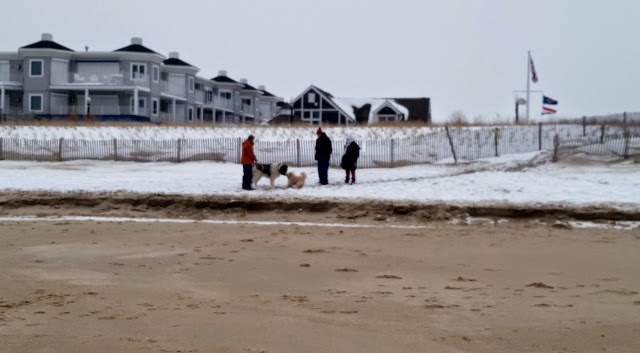 Bright Spot – At my friend Dena's birthday party, I had the absolute
pleasure of meeting Sarah and Glenn!
They will be getting married Oct. 3rd at a beautiful venue in
Rehobeth…Baywood Greens Country Club and India is their honeymoon destination.
They met in law school and have been together about three
and a half years. Sarah has always
been an avid world traveler and now she and Glenn explore together. They have been places such as Israel, Jordan,
Machu Picchu in Peru, Italy…and the list goes on! For
Sarah's 30th birthday, Glenn booked a flight to Las Vegas to have
their engagement pictures done! How fun!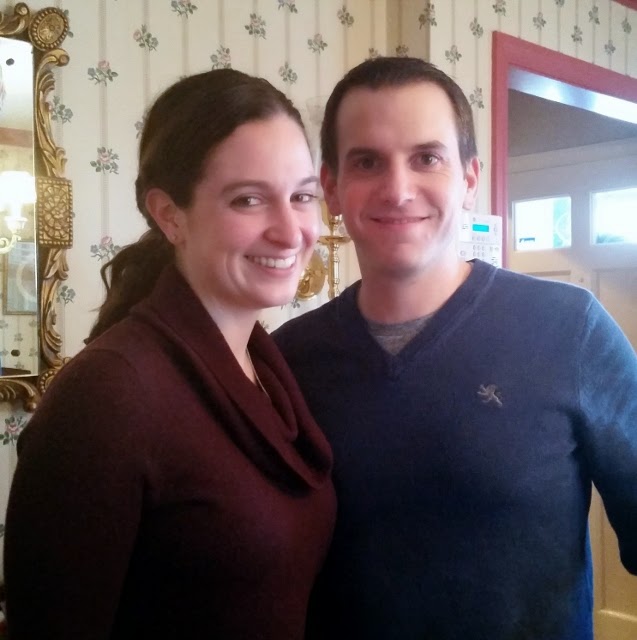 As I talked to each of them, it was clear that there is much
more to be excited about than their amazing adventures around the world. It is their adventure together! They were both delightful and it was apparent
that they genuinely love being with each other.
Best wishes and safe travels!!!