I have been looking forward to this trip to Ohio for almost a year! Life got in the way of my visit with 2 wonderful friends that I originally met in Albuquerque, NM a couple of times. After I went on the road, they moved to Ohio and now, finally, I caught up with them! I met Susannah at the boutique I was working at in Old Town and we seemed to hit it off right away. I even got to meet her mom, Donna while I was still in town. We all knew each other only briefly, a matter of weeks, but somehow it felt like we had known each other for years! When I was ready to begin my adventure, it was tough saying good bye and when I returned to ABQ, they had already moved. But our reunion was such that we had never been apart!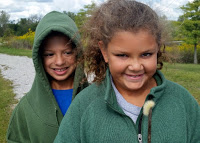 Phoenix and Scarlett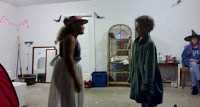 Bravo!!!
We laughed and talked and reminisced and had such a fabulous time together. I had the pleasure of meeting most of Susannah's family. Especially fun was spending a little time with her grand kids! They were great. They even put on a show for us…a skit of Hansel and Gretel AND a few songs. A performance to remember! There's something so sweet about having friends that you can visit no matter how much time has lapsed since last time and pick right up from where you left off!!! Thank you guys for a wonderful 4 days! A few sights along our walk around the ponds.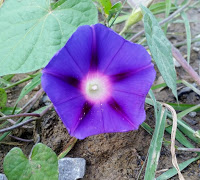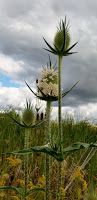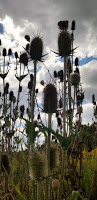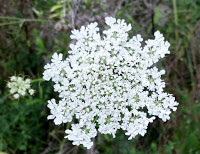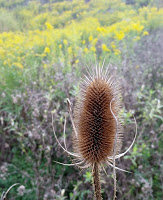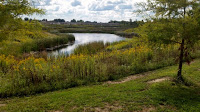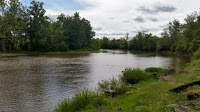 The day before I got to Susannah's, I spent the afternoon at Smale's Riverfront Park in Cincinatti! It was the first time I had ridden a bicycle since the accident. I had a blast. The grounds were almost perfectly flat…a good re-entry to biking after a broken foot! It was a picture perfect day and the scenery was just a great! Cincinatti is but a bridge across the Ohio River away from Newport on the Levee…a retail entertainment center in Kentucky.
Ohio River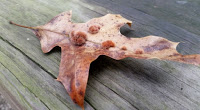 Caterpillars camping out on a 'dead' leaf
Center of Newport on the Levee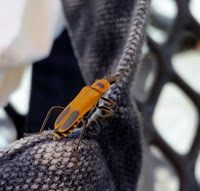 Small hitchhiker…lol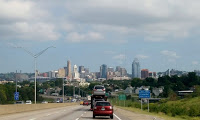 Approaching Cincinatti, OH
Along the park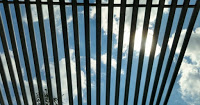 Sky view through the grated covers over
the swings along the river walk
Riverwalk, swings, bridge
The bridge has a secure lane just for bike riders so I took advantage of the opportunity and off I went. There were many restaurants, an aquarium, a comedy club, bowling lanes, shopping, and a movie theater…and of course, great views!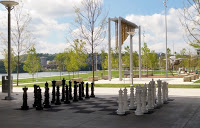 Over-sized chess board!
Fun fountain in the park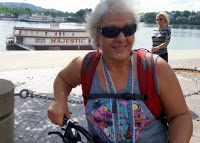 Here I go!!!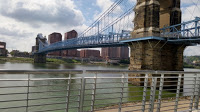 The bridge connecting OH and KY
The day after my visit with Susannah, I spent a couple days at Barkcamp State Park, also in Ohio. It spans over 1,000 acres and was turned into a fishing a game reserve in 1955. Belmont Lake and Barkcamp Creek run through it. There are hiking and equestrian trails, a beach and plenty of opportunity for pictures! It was very beautiful there and peaceful.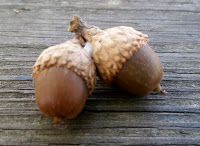 Two nuts stuck on each other…lol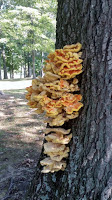 Fabulously funky fungus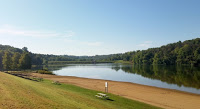 Barkcamp Creek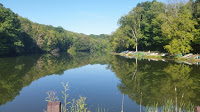 Belmont Lake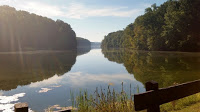 The lake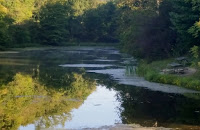 The creek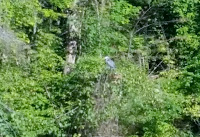 A heron hiding in the brush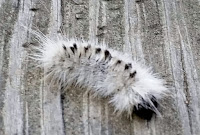 Hickory Tussock Moth
(excretes poison that can cause a mild to
severe allergic reaction…DON'T TOUCH ONE!)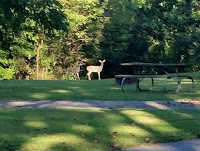 I'm being watched…lol