Gotta love the great outdoors: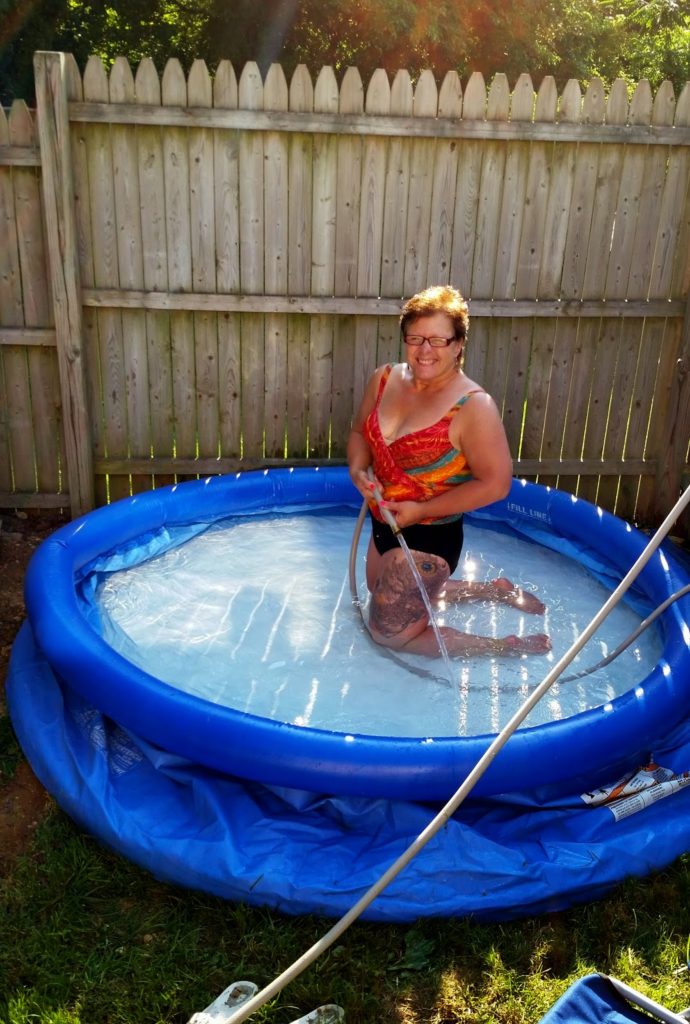 I got to help fill the pool!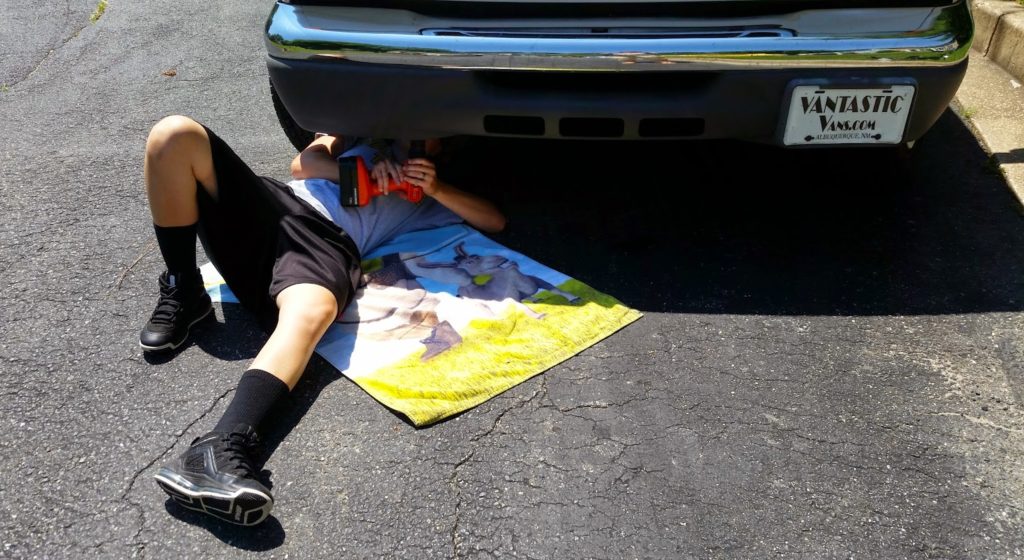 Rachel realizing we were NOT going
to be able to attach the hitch without
risk of physical injury!!!!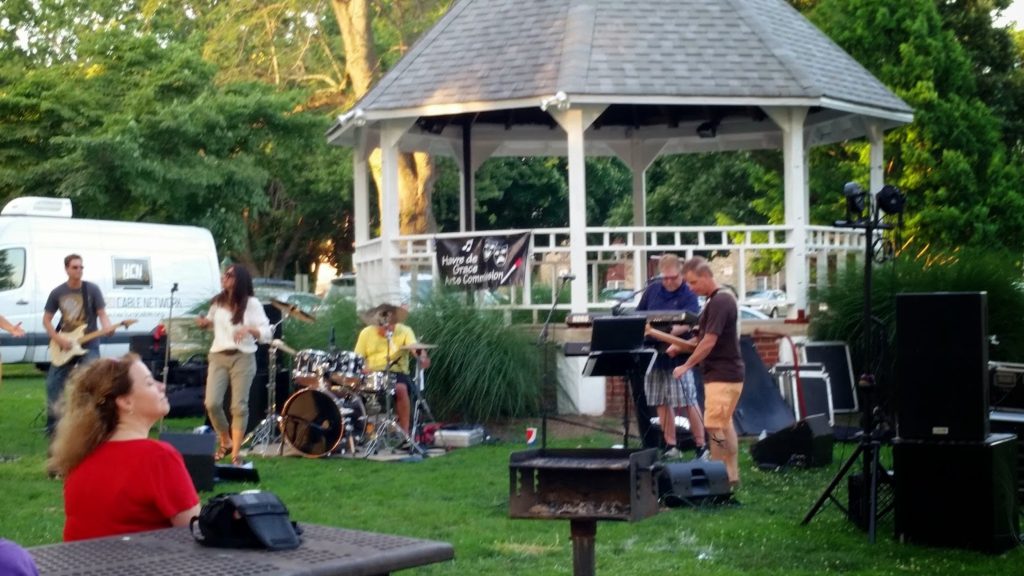 Megan's dad and band playing in
Havre de Grace!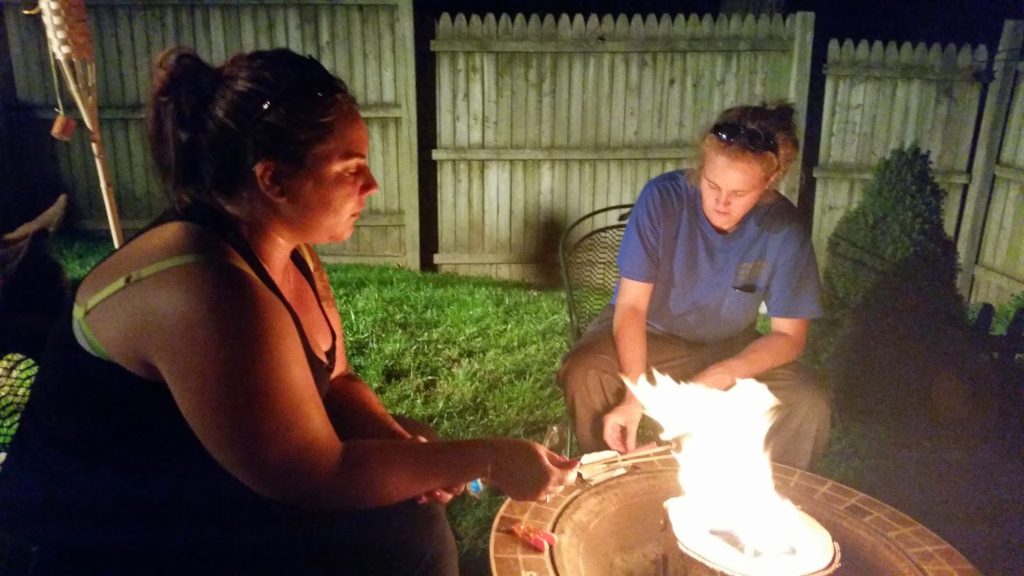 Roasting marshmallows to make s'mores
and flutter nutters!!!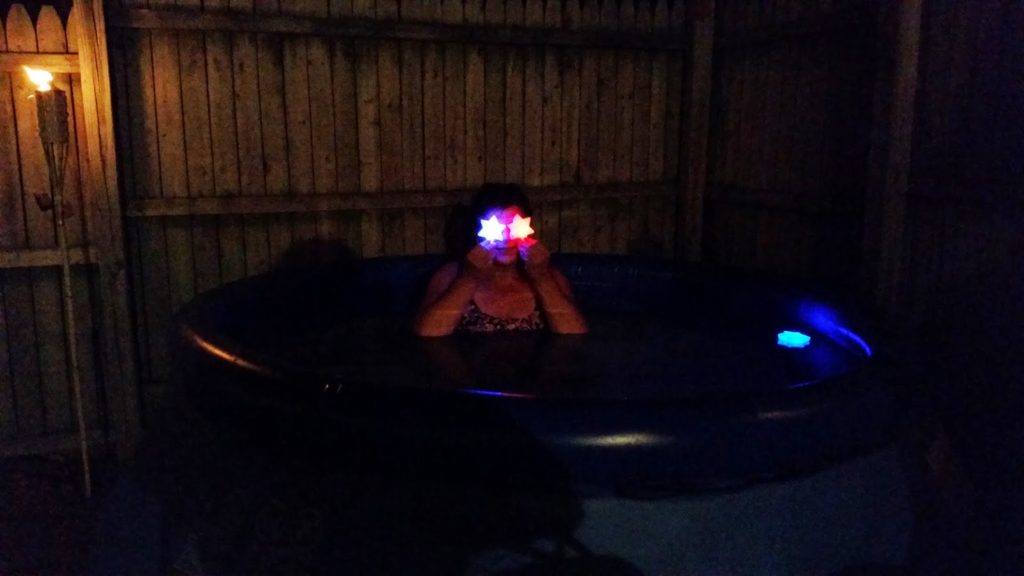 Oooohh! The pool stars change colors!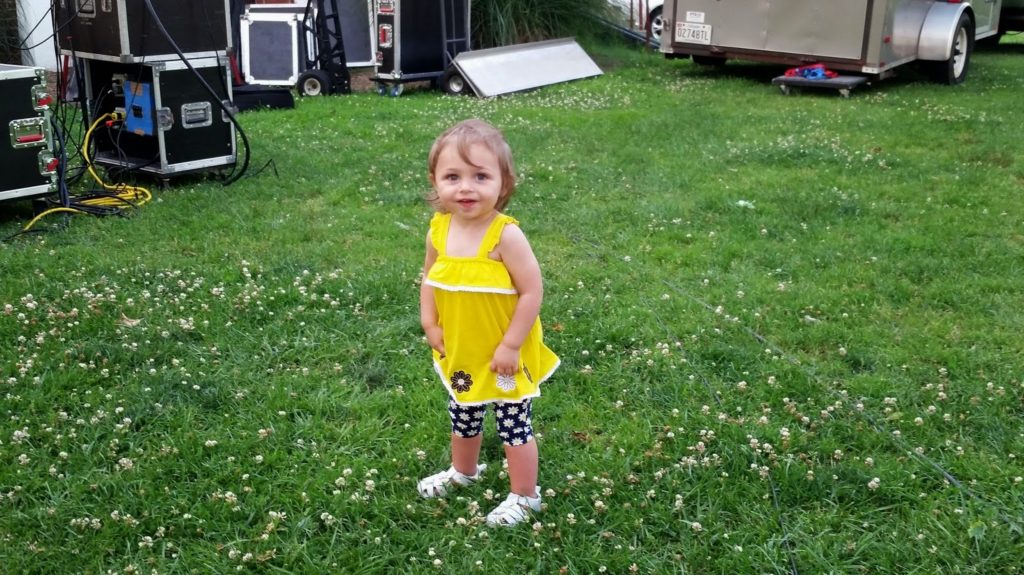 Megan's niece…OMG…how precious!