My last day in San Diego was great! I had breakfast with a very eclectic woman
from the hostel. She has a warm, bubbly
personality and quite a contagious laughter.
Bright Spot
– Claire is a Feng Shui
master and transformational life coach. She is an artist, writer, and web
designer. Perhaps a better overall
description of Claire would be "Renaissance Woman"! She
has authored a book called
From
Burned Out to Fired Up: Fabulous
Feng Shui Secrets for Feeling Happy, Confident, Sassy and Radiant.
Her life purpose is to teach from
personal experience. Stepping fully into
that is very fulfilling for her. There
are plans for a book tour, nationally and abroad, in the making. Throughout the tour, Claire will hold workshops
based on her book; hence, facilitating the reduction of stress and the
cultivation of positive life force energy for the participants. Best wishes to Claire!!!
Afterwards, I walked to Balboa Park for the last time this
trip to view the various gardens! There
were quite a few, but my fave was the Japanese Friendship Garden….it had a
little waterfall!!! The Desert Garden
was second runner up! Both of these
gardens were very beautiful in their own way.
The former was clearly a well planned and executed project
whose landscape provided a delightful sense of openness. There
were pausing points that beckoned you to take in the beauty. There were 2 buildings that were still
waiting for the exterior grounds to be completed. In talking with the woman at the ticket
booth, I discovered that their purposes.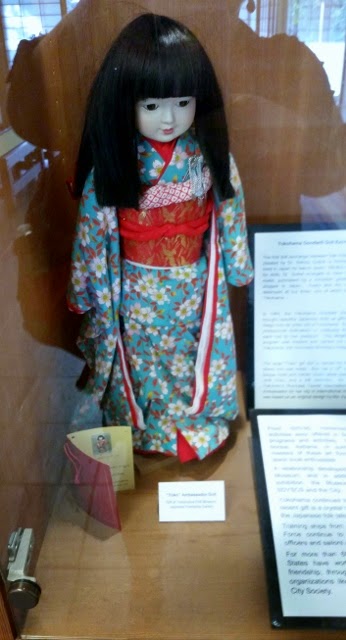 One will be home to significant items of Japanese culture and the second
is designed to host special events.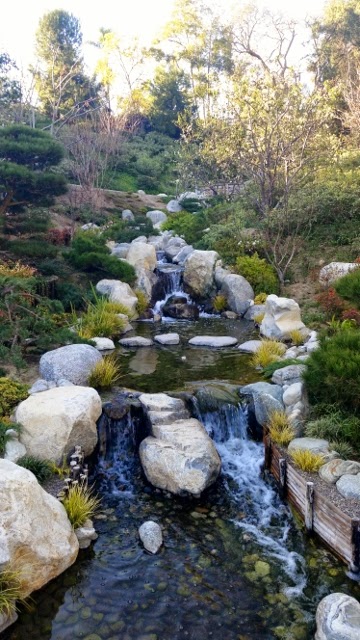 I
spent some time at the waterfall with eyes closed and ears perked to experience
the soothing sound of fresh trickling water.
As I climbed the spiral walkway
back to the entrance, I looked back and smiled in gratitude for the love and
care that must have gone into this creation.
The Desert Garden stirred within me memories of the four
years I lived in New Mexico. The smell
of earthiness exuding from and a pure and natural vista was an experience I
loved. The physical arrangement of this garden was
circular in design with islands of cactus within the perimeter. I found
a couple cozy spots under a grouping of trees that screamed, "Sit here out of
the scorching sun and rest a bit."
How
could I refuse such an invitation? I've
always enjoyed relaxing under a broad canopy of branches and leaves with a good
book, a blank notebook and pencil, or just a desire to "be" like that last day
in San Diego.
I did meander through a couple other garden types that were
quite different than these, yet still interesting.
Lunch at the Prado Restaurant near the visitor's center was
delicious and the perfect nourishment to get me back to the hostel where I
spent quite a while packing. Because of
the few items I acquired while in San Diego, it was mandatory that I leave
behind a few donations of clothing so I could get my suitcase closed!!!