Before I left the campground, I headed for the dunes and laid in the early morning sun. I was feeling kinda silly and decided to take some self portraits….I ended up with something even more fun than that!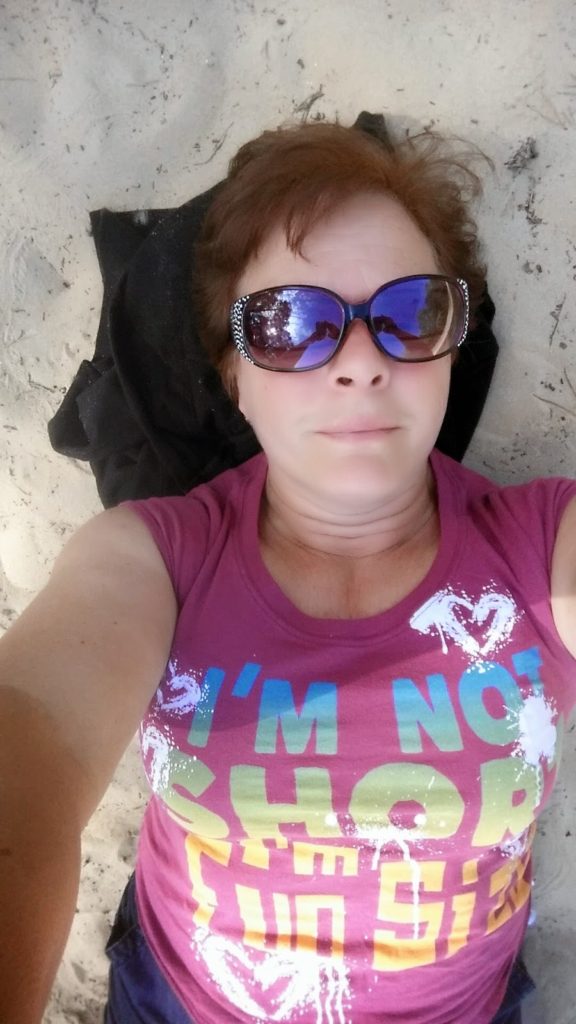 Well, I started off zoned in on
moi and my cool "t"…lol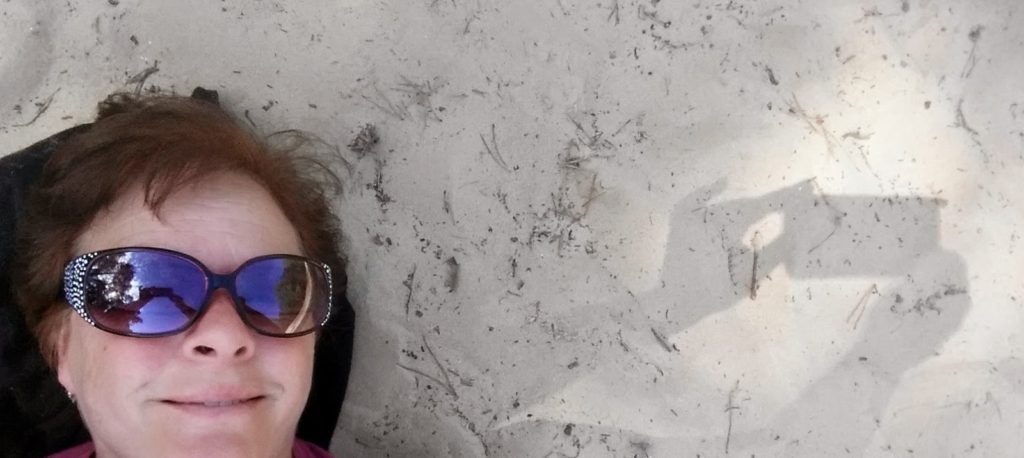 Then I broadened my scope and noticed
me taking a picture of me as
reflected in the sand.

Then…I found me in my shades!
AND the sun peeking through the tree!
THEN…when I saw a bunny in my shades,
I knew it was time to end the
photo shoot…LOL
I packed up and headed for Saugatuk, a little artsy town about 25 minutes away that so many people I met here told me I needed to see! I stopped at the Douglas/Saugatuk Visitor's Center and there I had the pleasure of meeting Dani with a Bright Spot– She and her husband Bill are celebrating their 2nd anniversary on June 9th! They also bought a rancher with a fenced yard in a great little neighborhood in Jennisen, MI. Dani was very excited about both events! I think she's a keeper, Bill!!! I'll be saying "Hey" to everyone in Dani's old stomping grounds when I get to Tennessee.
Saugatuk was worth the stop. It was adorable! Cute little shops, marinas, and similar to South Haven and St. Joe in that it had no shortage of wine tasting or ice cream!!!
I was on my way back to Van-Go when I saw a sign that intrigued me… Star of Saugatuk…boat cruises!!! This tiny little decision brought me great joy AND into Ohio at a very dark, late hour…oh, well! Sometime a girl's gotta change her plans regardless of consequences!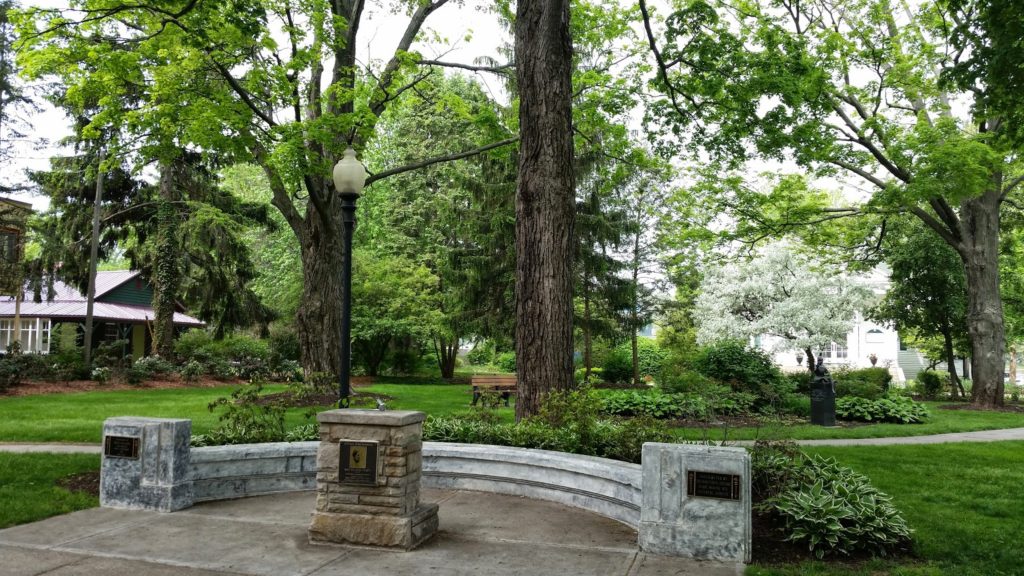 Beautiful parks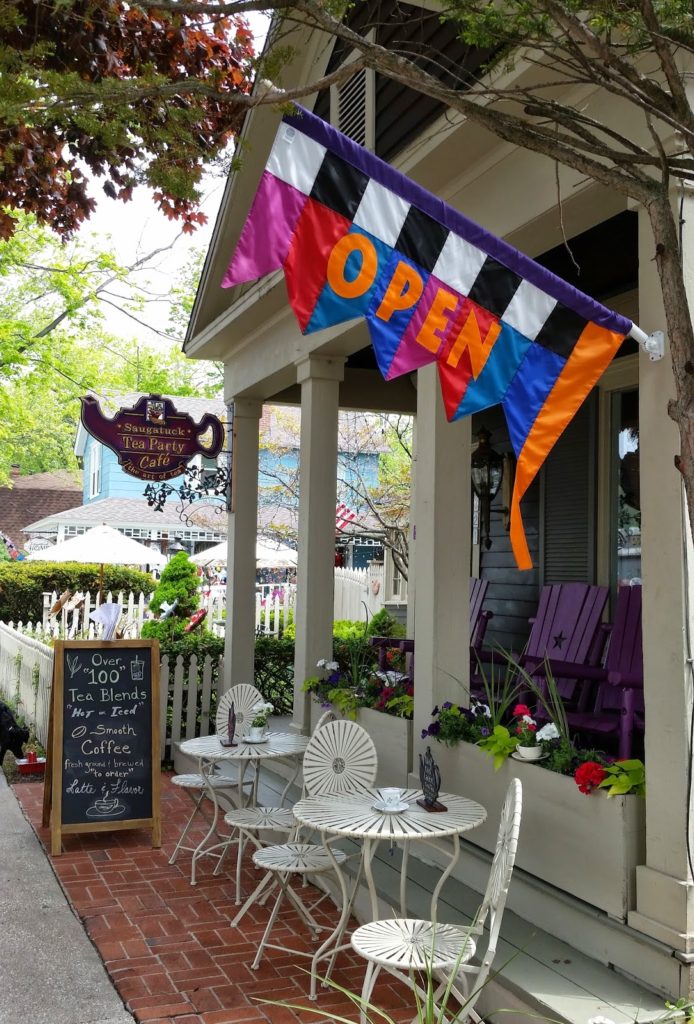 Adorable quaint cafes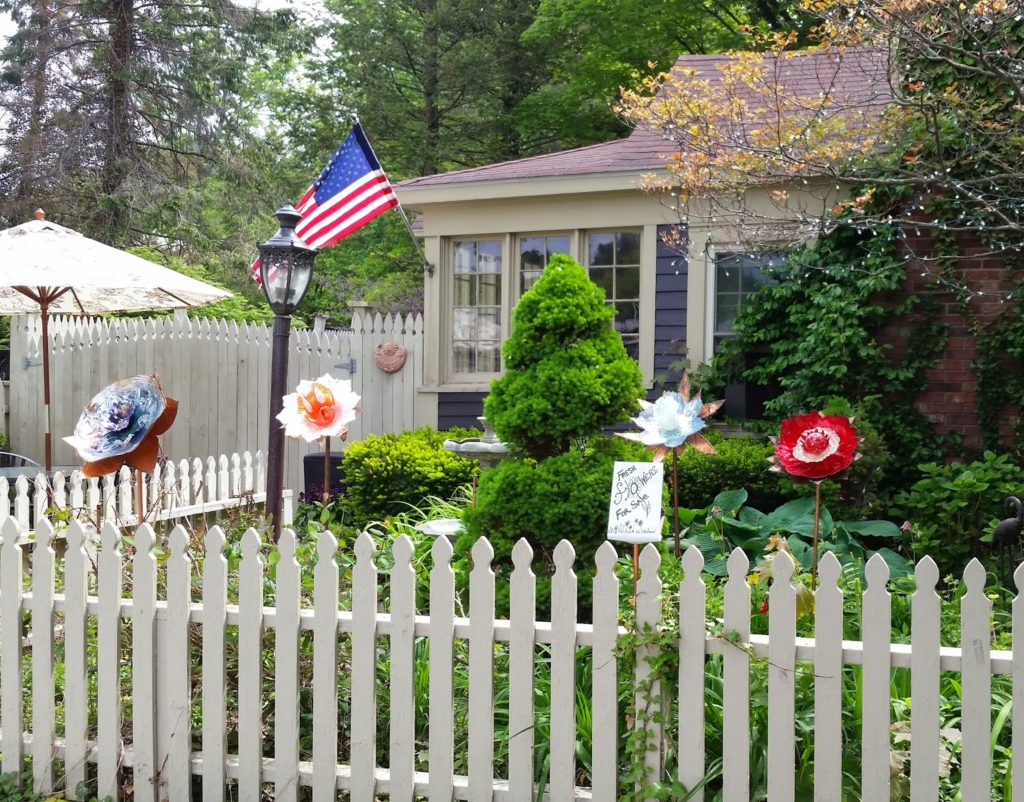 Interesting artwork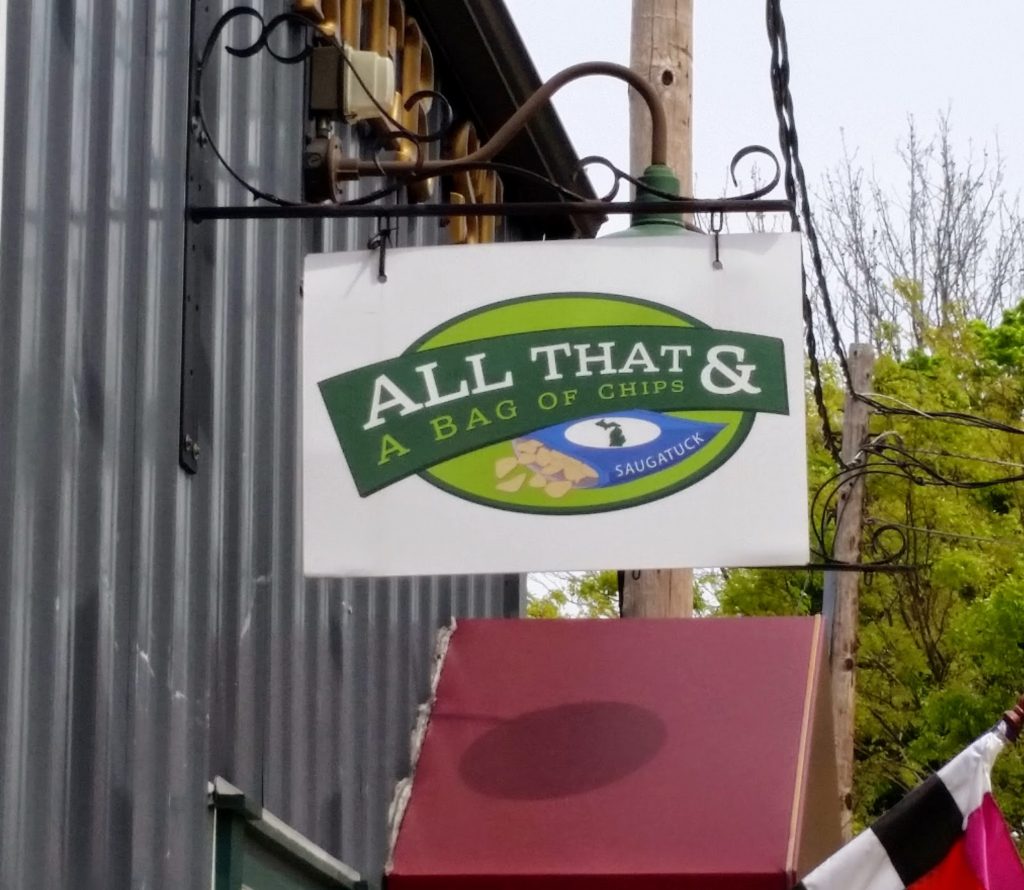 Silly shops
Brave duck/lings
Clever yacht names
Multiple willows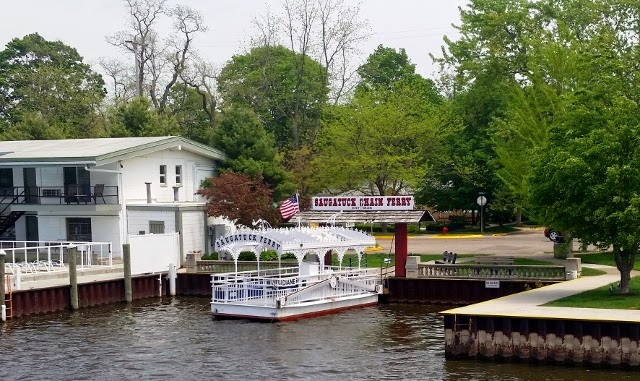 The only "chain ferry"
left in the country!
The boat chain is connected to a chain at the dock and
it goes the width of the river and back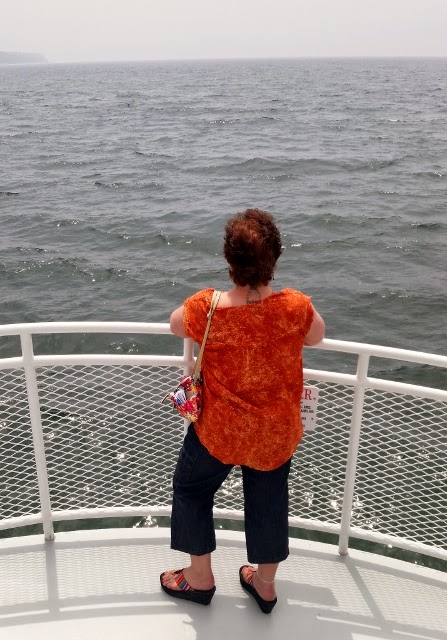 Caught daydreaming 🙂