I finally got on the road Friday and arrived in Charleston,
SC Saturday evening. It felt so good to
be back on the road! I missed my cramped
quarters and cold water dish washing…lol.
Who knew this unusual lifestyle
would suit me so well?!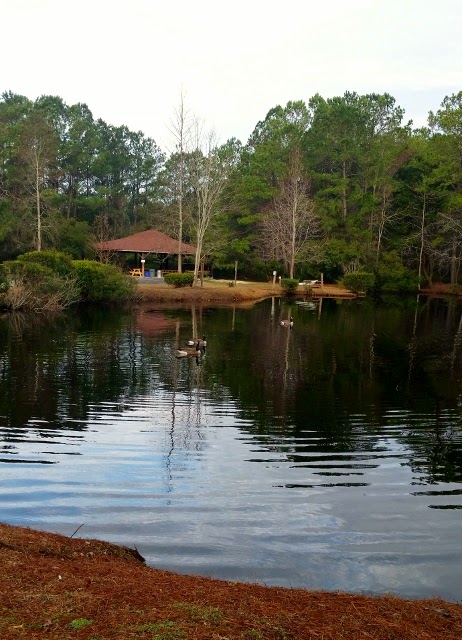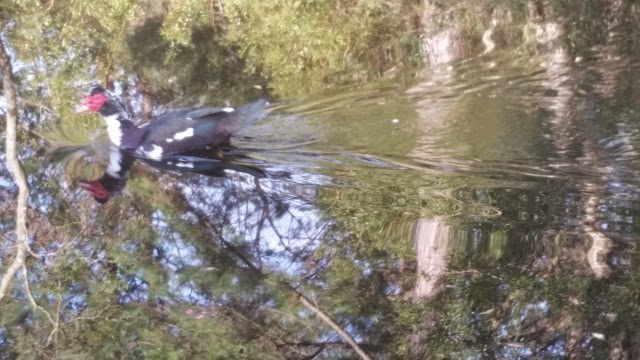 Not sure what this is, but it's awesome!!!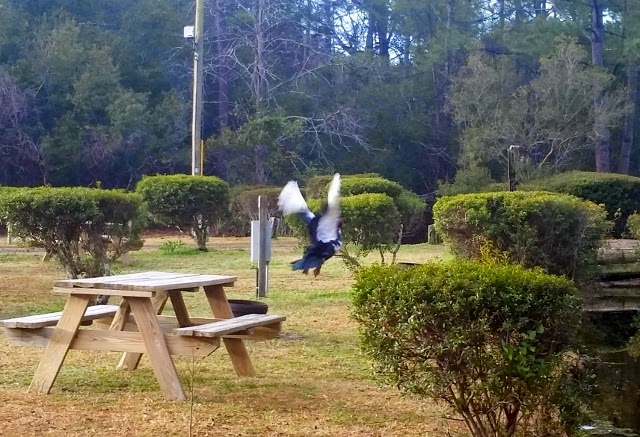 There it goes……
I went on a hike through the grounds and around the lake…so
beautiful! It felt like I was far away
in the wilderness with all the trees and brush and that 'spooky' southern
feel. There were small swampy areas all
along the hiking trail…secluded and serene.
The floor was a thick bed of leaves and a bevy of pine cones!
In the afternoon, I fired up my scooter and rode into town
to pick up a few groceries! Let's hear
it for my little "trunk"…everything fit!!!
There was a self-serve yogurt shop next to the Publix Grocery Store…of
course, I got a small cup and sat outside with a beautiful 67* gentle breeze
and watched all the people go by.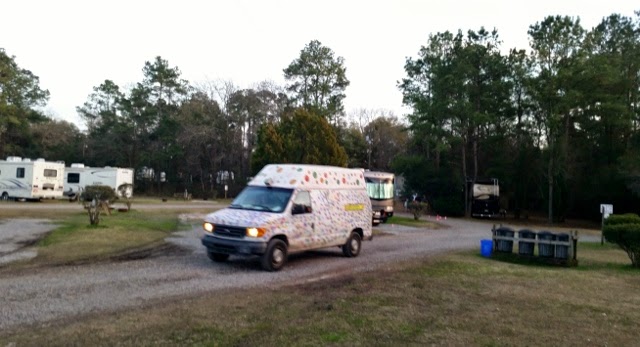 The ice cream man!!!!!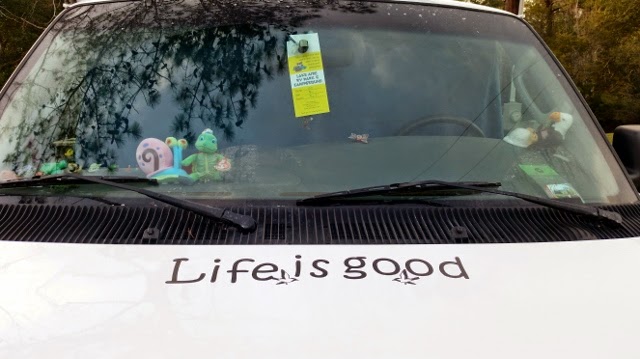 This is the only one that went on
STRAIGHT!!!!!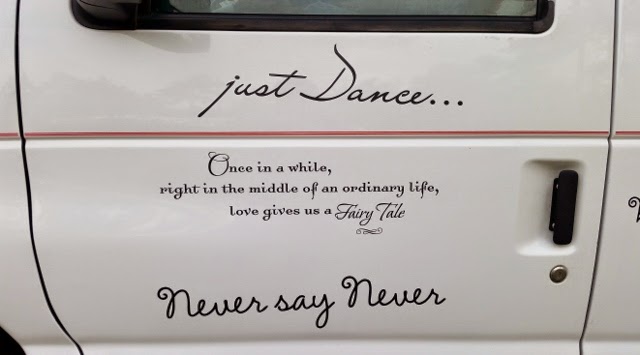 Oh, my…sooo crooked!!!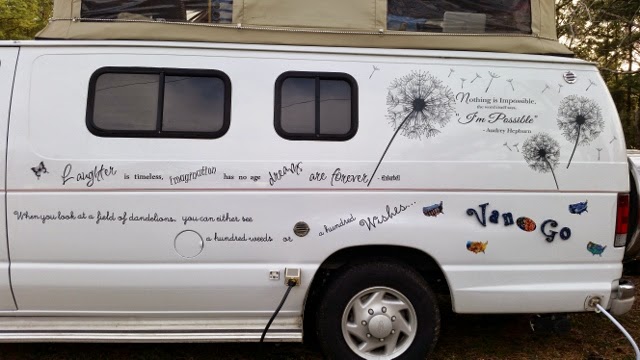 Just a tad crooked…lol… a really
wonderful quote…it's all in how
you interpret what you see!!!
Upon my return, I added a few more quotes to Van-Go….LOVE IT! Oh, and I put my new front tag on…yippee!!!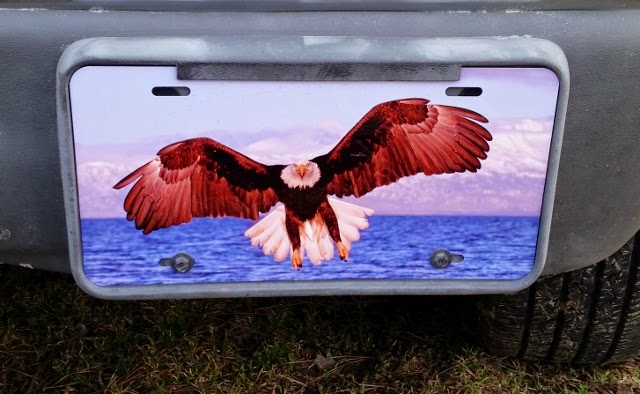 Awesomeness!!!
Bright Spot – I had lunch in town at a
local pub. The food was fabulous and
Kaley, a one woman-whole restaurant server, was amazing. There were about 15 people in there and she
served each and every one with a smile and a thank you for their
patience!!! Way to go, Kaley!!!