Our campground in NC was so close to Myrtle Beach, SC we couldn't pass up the chance to check out such a popular vacation spot and see what it was like in the winter! We Googled North Myrtle Beach and we ended up in a nice little area with a beautiful pier, etc. BUT it wasn't the Myrtle Beach that so many flock to in the summer months. So after we walked the beach awhile, we drove another 3o minutes to THE Myrtle Beach. This spot was much different, shops (closed) and beachy ambiance…even a huge ferris wheel; however, both had a certain "charm". The beaches were clean and long and I'm sure they are packed in the warmer weather. Perhaps I'll have to opportunity at some point to check it out!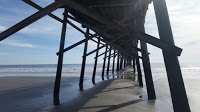 North Myrtle Beach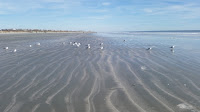 North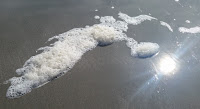 North-Just a cool shot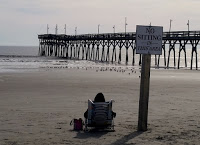 North-Check out the sign…gotta love it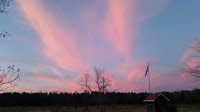 North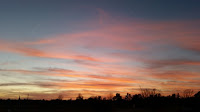 North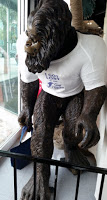 South…cool dude…lol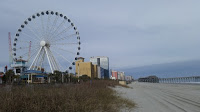 South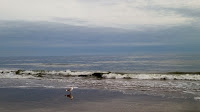 South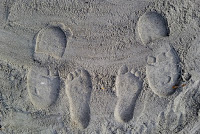 Barefeet to Bootfeet…lol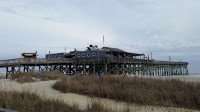 South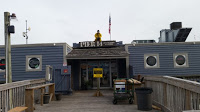 South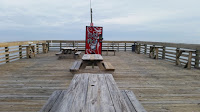 A Coke machine at the end of the pier…WOW!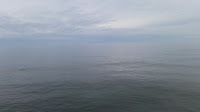 Where does the sky end and the ocean begin???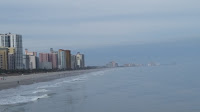 South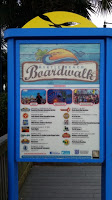 South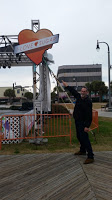 This shop was created with Carl in mind…lol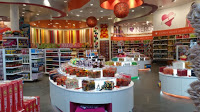 This place was crazy!!!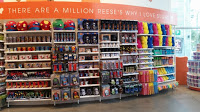 Love the saying at the top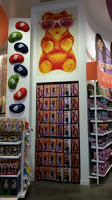 Everything Gummi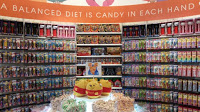 PEZ Heaven…love the overhead philosophy