My scooter, a Bintelli "Breeze" has been sitting around mostly just waiting to have some fun for the past 2.5 months! Having not been driven, it was struggling a little getting and staying started…not good! So yesterday, I took her back to the dealer, College Park Scooters and Cycles. There, Navid, the owner, primed that throttle and gave her a good long opportunity to clear out any carburetor clog from inactivity and sure enough, Breeze was happy and humming again! Thanks bunches for the magic touch!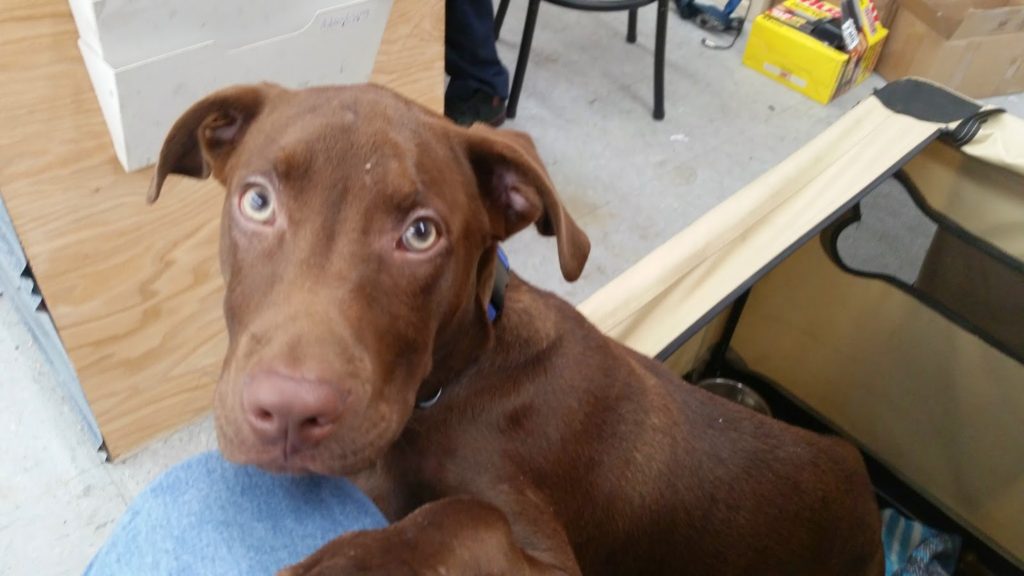 This puppy was barely able to reach
my knee a few months ago! Now his front paws
were up to my chest! He belongs
to Navid and hangs out with him at the
shop every day! What a cutie!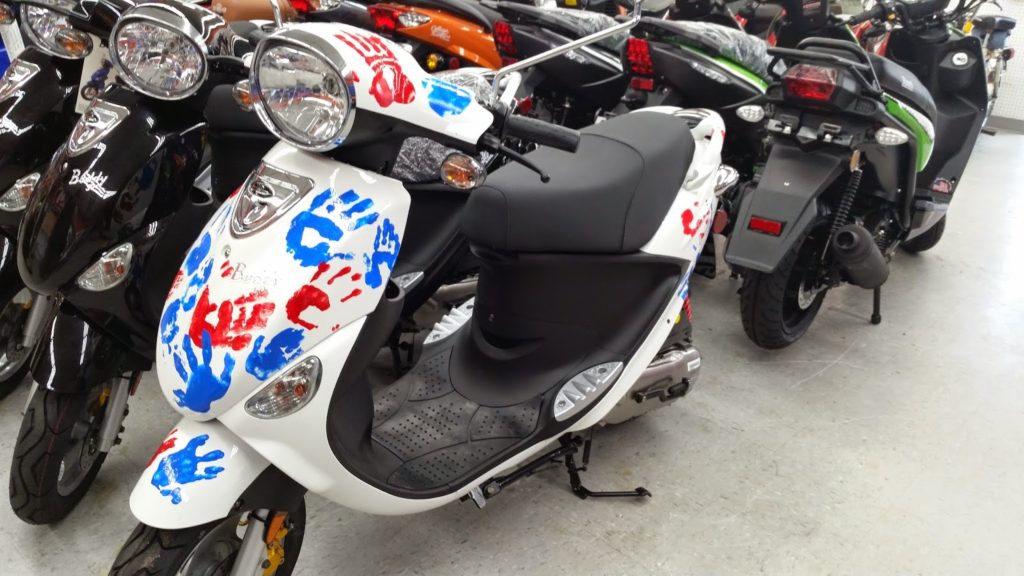 Navid was part of a fund raiser for kids
last weekend. He was able to get a scooter donated
to be auctioned off so the proceeds could go
to the kids. He had some of the children
decorate the scooter with their hand prints!
Very cool!!!

I also decided to purchase a "trunk" for the scooter and as Navid was installing it, we had a little chat. Bright Spot– In watching him throughout my visit there, I decided to ask if he was having a challenging kind of morning. Well, he was and with good reason…he approached his car that morning to find that it had been broken into and the last week's deposits were GONE! Even more noteworthy; however, was his overall attitude about the incident. He shared that he usually keeps his checkbook and his passport in the glove box as well, but had cause to remove them the night before. He was very grateful that those two items were not part of the theft, realizing that it would have been much worse trying to replace them. You know, sometimes you just have to find the nectar in an otherwise lousy situation! And Navid did just that…with a smile!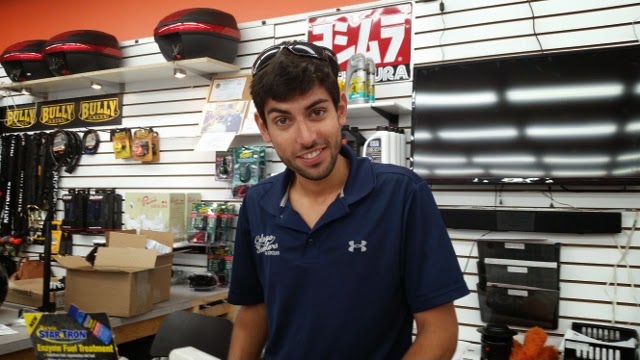 Navid !!!