Van-Go and I went to the beach…woo hoo!!!!!! Matthew, Adam, his mom and his sister's family were going to be in Bethany Beach for a week, so I decided to spend 2 days there hanging out with them.
Bright Spot-On my way to the beach Sunday morning, I stopped at Friendly's restaurant in Rehobeth. There I met a lovely woman named Maria. I was fortunate enough to have her as my server. What a pleasant and unpretentious woman. She was a delight from the moment she said hello! She made sure my order was exactly like I wanted it. I told her about my adventure and she was happy to share with me that she truly loved her job. For Maria, it is more like a great opportunity than a job. I believe that there are many and will be many more that benefit from Maria's wonderful spirit! Count me in as one of them!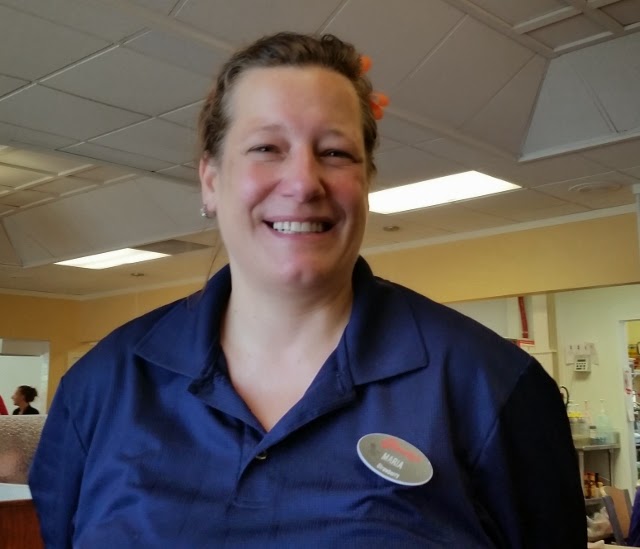 Maria!!!
She really enjoys meeting and helping people from all over. Many of them are on vacation and she loves their stories. She is also studying to become a special education teacher. Maria has been married over 20 years and is proud and grateful that her family is one that has chosen to stick together during challenging times. Maria has a 17 year old son, Terry, an 8 year old daughter, Lauran and a hubby named Brian (we won't mention his age…lol).
Sunday afternoon I basked in the sun and in the evening I hung out with everybody, slept in Van-Go (I missed that!) and was on the beach Monday morning to bathe in the warmth and magic of a brand new sunrise.
By far, sunrises are one of my favorite scenes of nature to photograph. I also love the beach, the salt water smell and the motion of the ocean :)! I hope you enjoy a few of the many shots I took.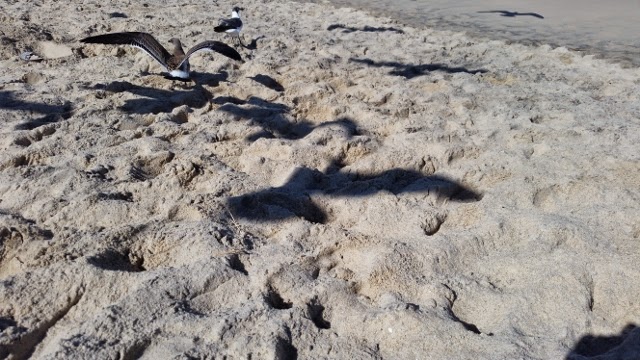 Shadows of a beach bird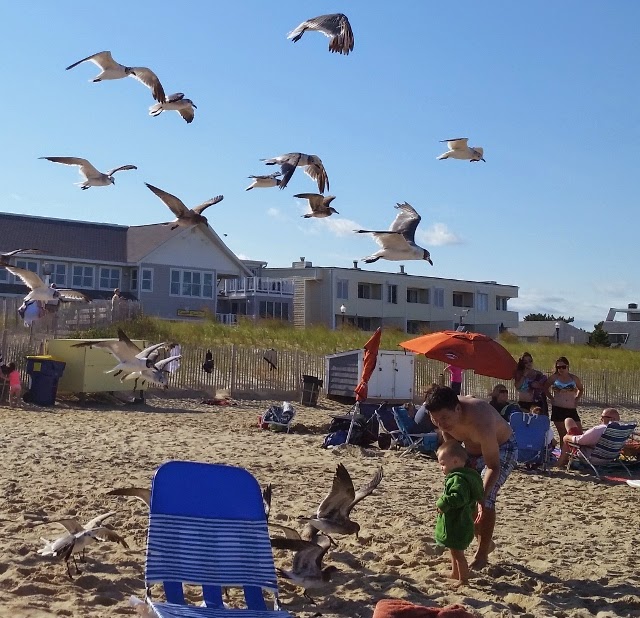 Scatter some crumbs and they will come!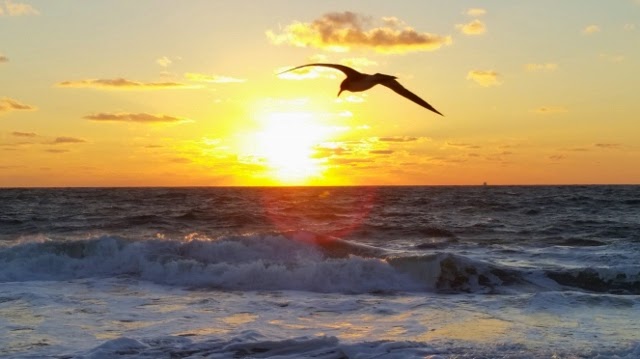 A seagull sunrise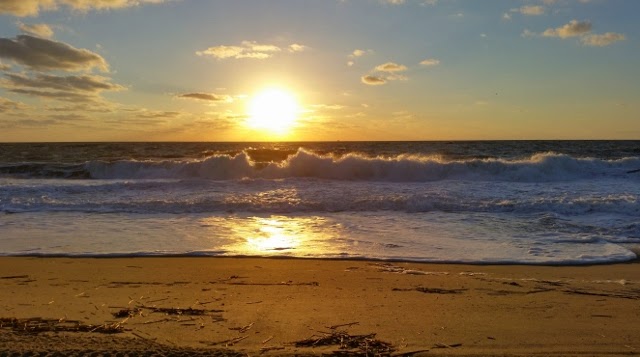 A golden glow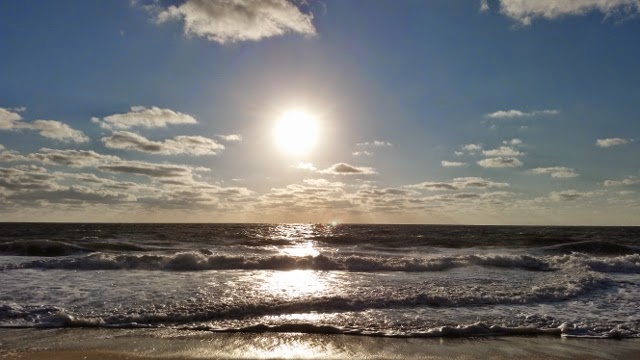 A silver glow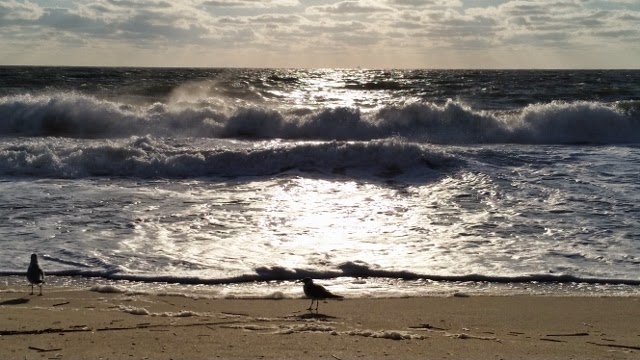 Glistening waves