Me and Dolly…
BEFORE she got
her boobs…LOL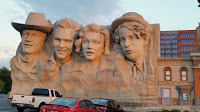 Side of Wax Museum bldg…
do you know these 4 faces?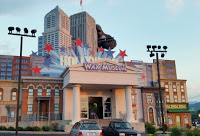 Holly wood Wax Museum…
can you spot King Kong?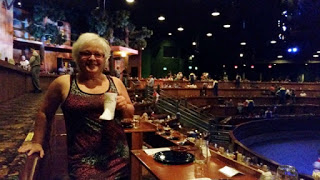 Me inside the Dixie Stampede building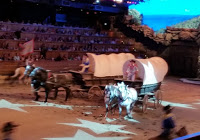 Part of the show!
Check out this menu
AND NO utensils!!!
Pigeon Forge, TN…home of Dolly Parton! and right next door is Sevierville, TN…home of Leigh Anne! LOL Leigh Anne was my children's babysitter extraordinaire quite a few years ago! I don't know who loved who more…Leigh Anne:kids or kids:Leigh Anne!
We had so much fun hanging out during the week I was in TN. A few days, she came by right after work and picked me up and we went sightseeing. On Saturday, I went to her work where there was a/c and internet service to work on my computer. Then on Sunday of Labor Day weekend, we headed out early! Thank you, Leigh Anne for taking such good care of me and having such a great time with me!!!!!!!!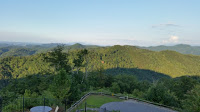 View from one of the offices where Leigh
Anne works
A few bear shots
We were in the car about 50 feet away
watching these guys!!!
Cute flower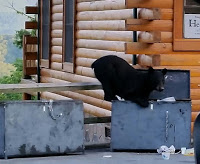 "Uh-oh! Caught me!"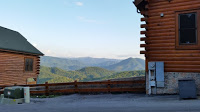 View from the cabins that she rents to people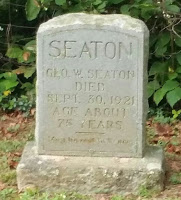 Check out the age of death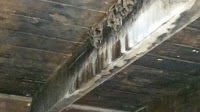 BATS! BATS! BATS!
Me and Leigh Anne
one of several really
old churches we explored
inside a cute little cafe that had AMAZING
chicken salad!!!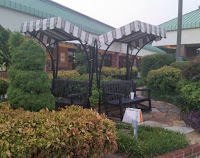 unusual benches around a shopping strip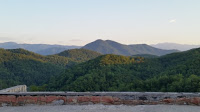 aaaaahhhhhhh!
found lots of homemade goodies here and
the wine-tasting was a blast…bought 3 bottles!!!!