My last stop in Florida proved to be a lot more fun than anticipated! The two planned stops before I was going to go to my cousin Steve's house fell through which was wonderful because that gave me an extra day to play with! I hadn't seen or talked to Steve in 7 years ever since he just happened to be in MD on his birthday and a bunch of family got together at his brother Robbie's home. Well, thanks to Facebook, we hooked up and he invited me to visit while in the area. So, Monday, the 8th I arrived around 6PM! It was so great to see him again AND I got to meet his wife Maureen (Mo)! You would think we had all been in touch on a regular basis over the years. Both of them were wonderfully welcoming and we just had a blast! We went to dinner and I ate SHARK!!! It was amazing! We laughed and talked for hours…there and at the house!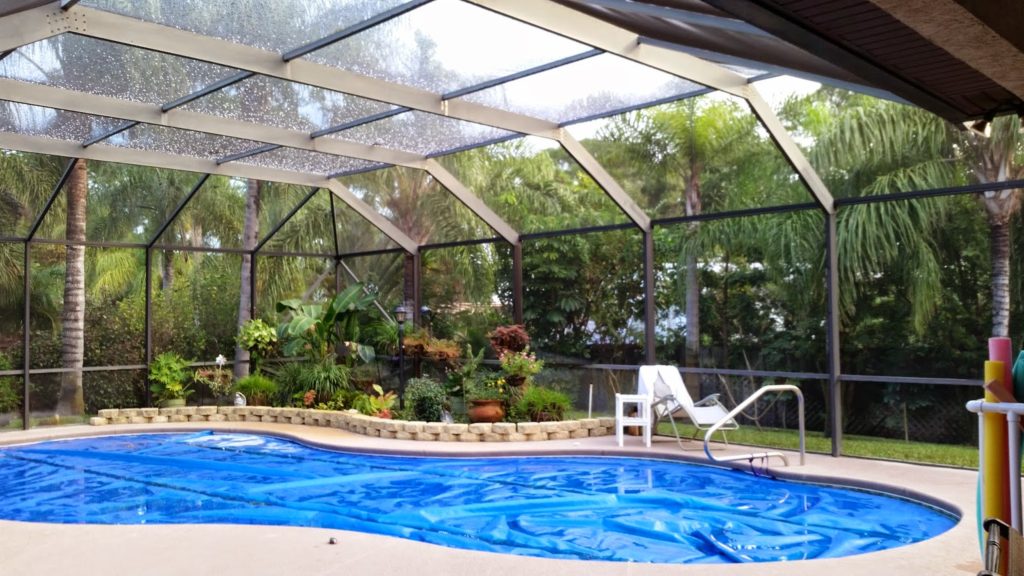 Steve and Mo's patio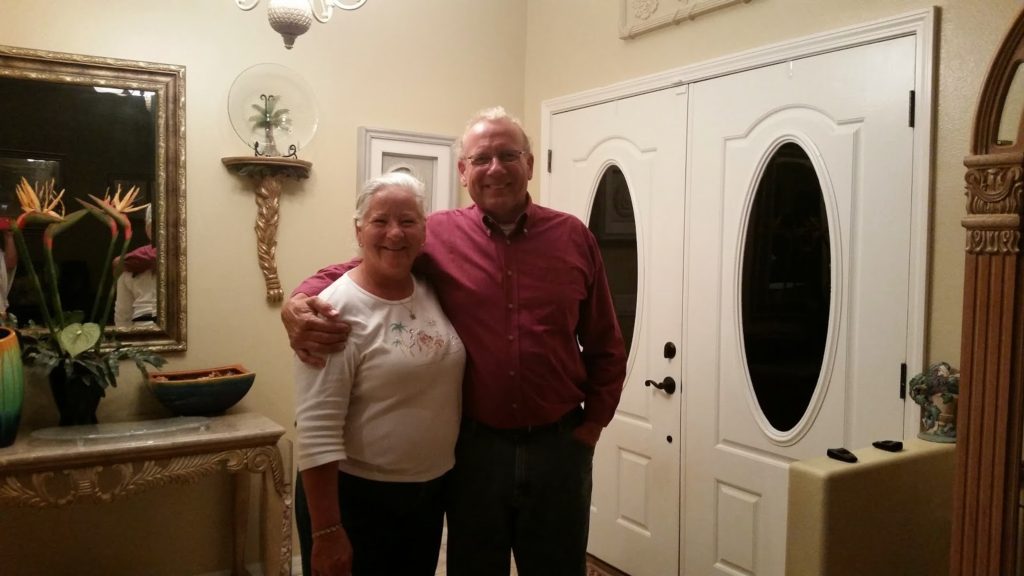 Mo and Steve…the perfect pair!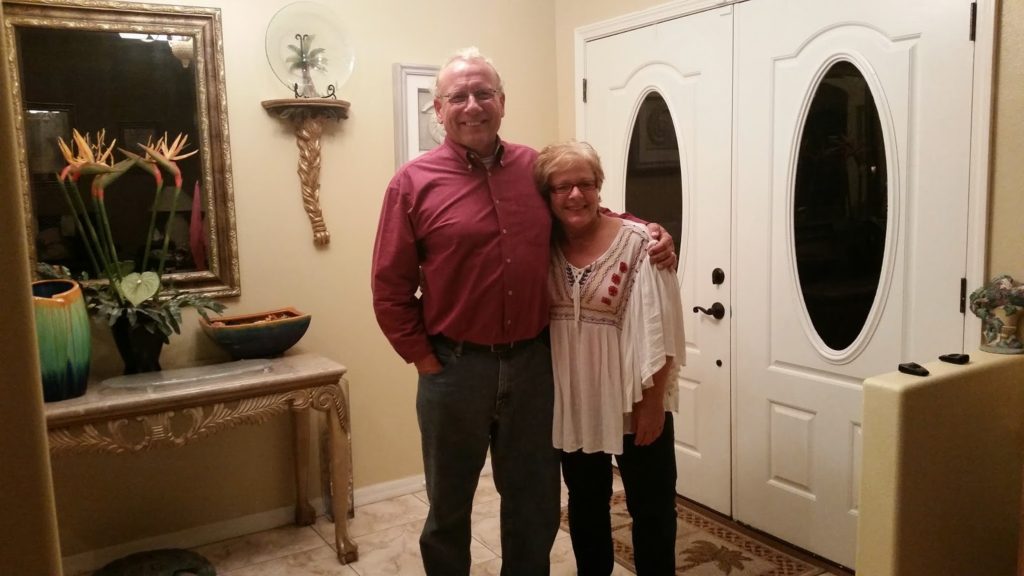 Me and Cuz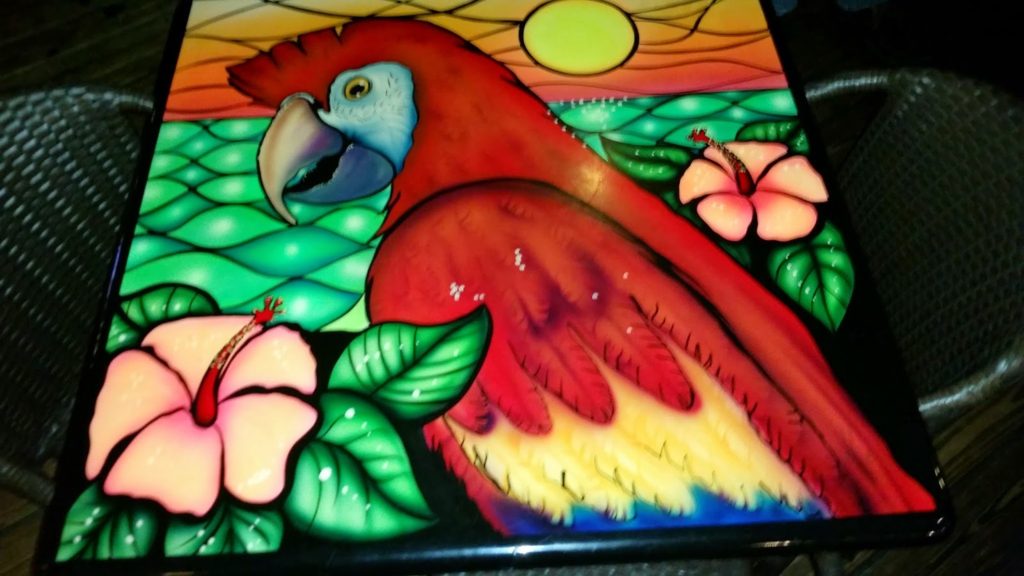 One of the spectacular tabletops at the restaurant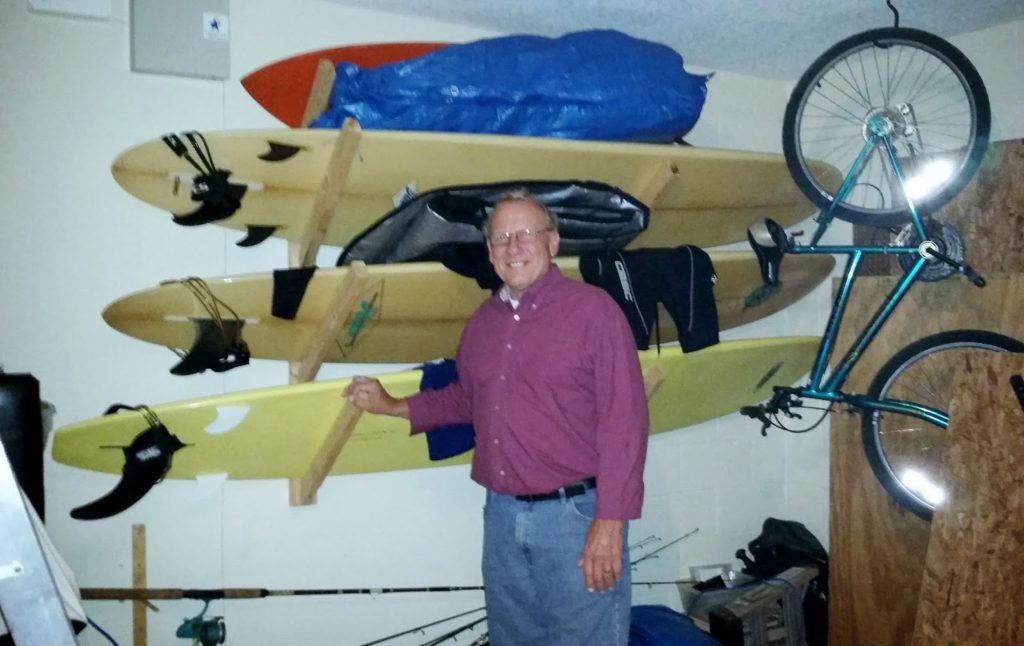 Go Steve!!! He's back on the boards
riding those Florida waves!!!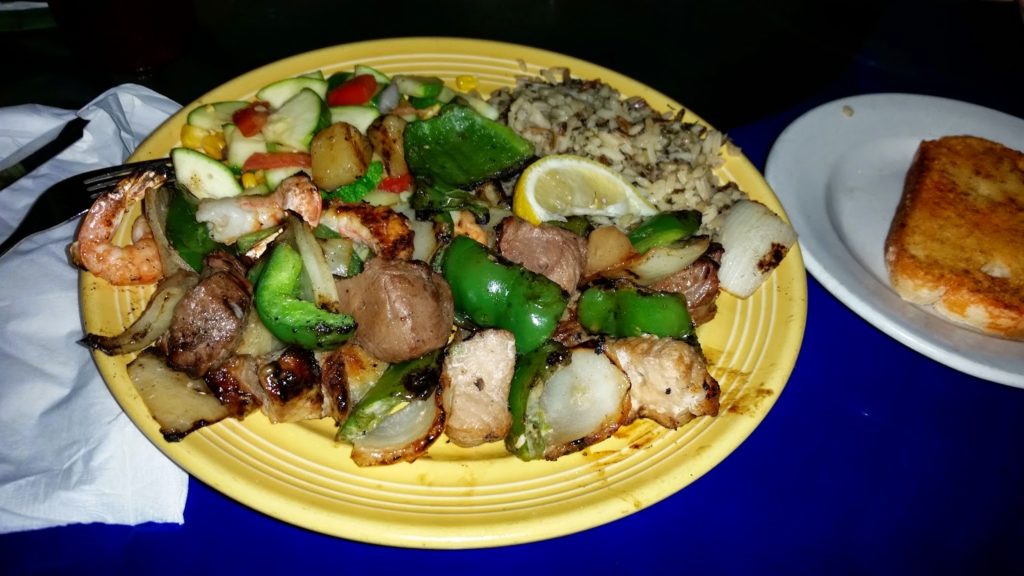 Front white meat….SHARK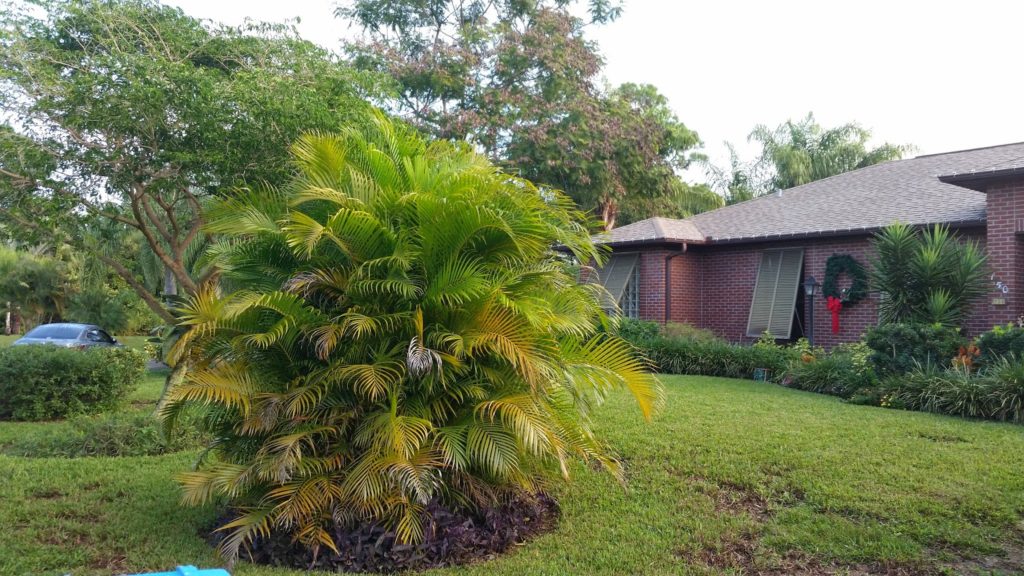 Steve and Mo's lovely home
As it turned out, Mo and I have a lot in common and when the next morning arrived with sunny skies and warm temps (after a whole day of rain), we decided that I should stay another night. What a fabulous plan! We went bargain hunting, had fajitas and margaritas for lunch then we "shelled" for hours on the beach!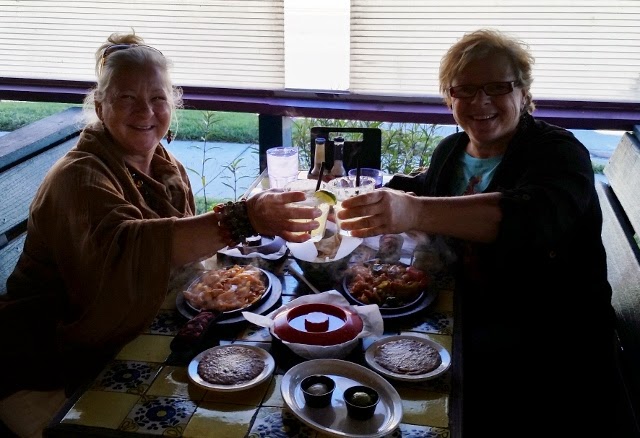 Fab lunch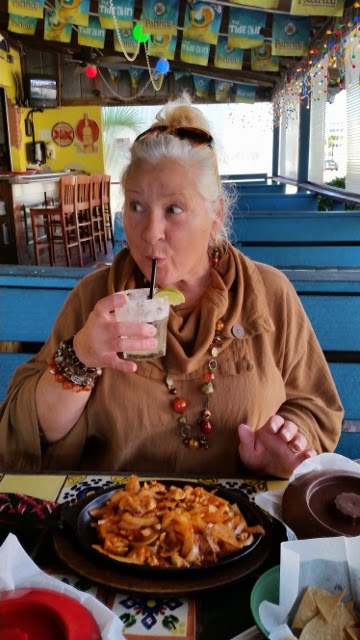 Caught in the act!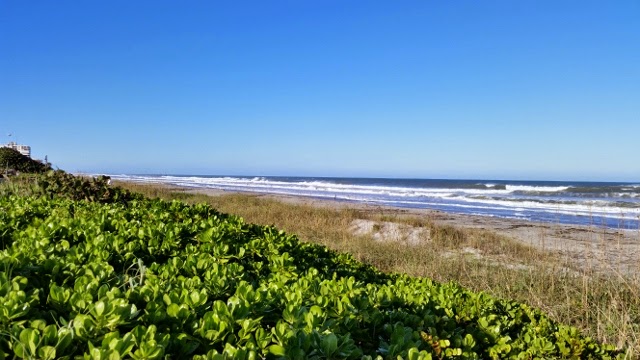 Atlantic Ocean
I love the foam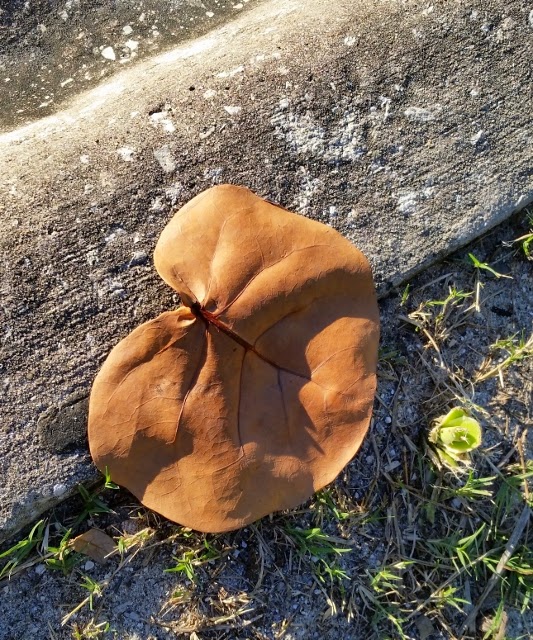 cool leaf by the beach…
looks a little like leather
refection of sky on the sand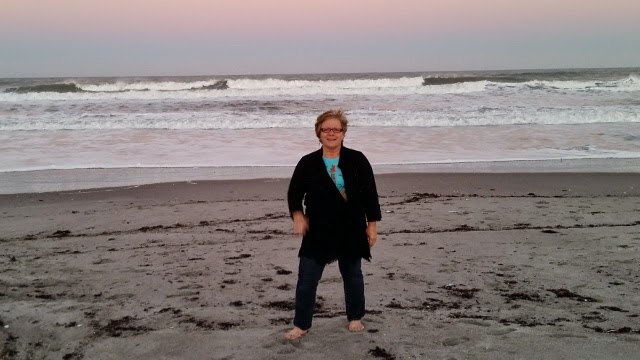 me being goofy…shelling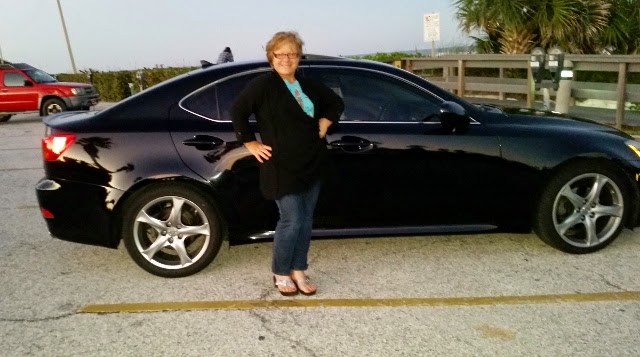 modeling for LEXUS…LOL
Steve grilled burgers for dinner and we even watched several episodes of The Big Bang Theory and continued to laugh…out loud!
I'll be visiting again when I head back to Florida mid March/April! I can't wait. This time I'll make sure it is over a weekend so Steve can spend more time with us! Thanks guys…it was indeed a great visit!