First stop heading south…Keen, NH Annual Jack-o-lantern Festival. The weather held out pretty well…overcast, but no rain! It did however effect the attendance keeping Keene from breaking the Guiness Record this year. Despite that, there WERE over 21,000 pumpkin-based carvings to admire, question and laugh at.
pumpkins lined the streets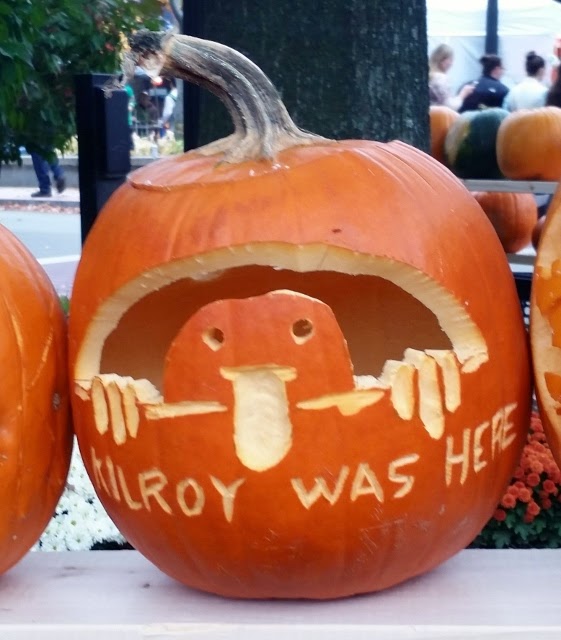 used to draw him while not
listening to the teacher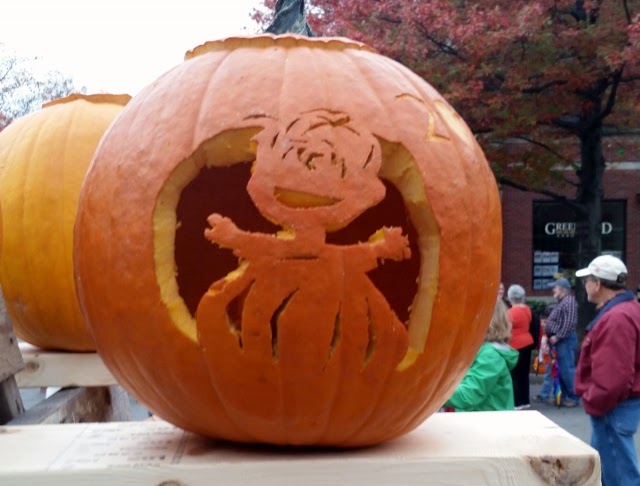 How cool is Linus?
Some of them were really awesome. They were everywhere you looked! I had originally planned to carve one and contribute to the count, but when I heard there was a Pumpkin Orphanage there, I decided to adopt one instead! A tree…a very cool tree!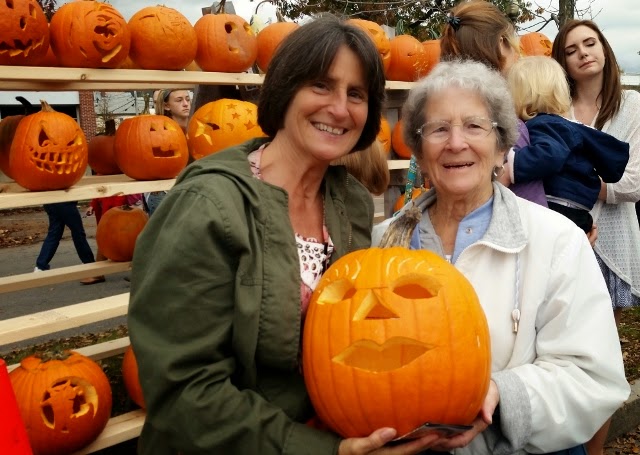 Marie, her mom and Pumpkin Diva
I met Marie and her mom there. They drove up from Massachusetts. They DID carve a pumpkin to add to the count. It was very very cute! We found pumpkin whoopie pies with the cream cheese filling…soooo yummy! There were kids and pets in costume and a lot of terrific crafters!
I ended up leaving about the time the official count began and fortunately for me, I did. It seems there was some unnecessary uproarious college campus behavior and I just missed it…thank goodness! The campground where I had reserved a site for that night and Sunday night was only 15 minutes away so I was all tucked in in no time. Early the next morning I walked down to Swanzey Lake and marveled at the crystal clear water!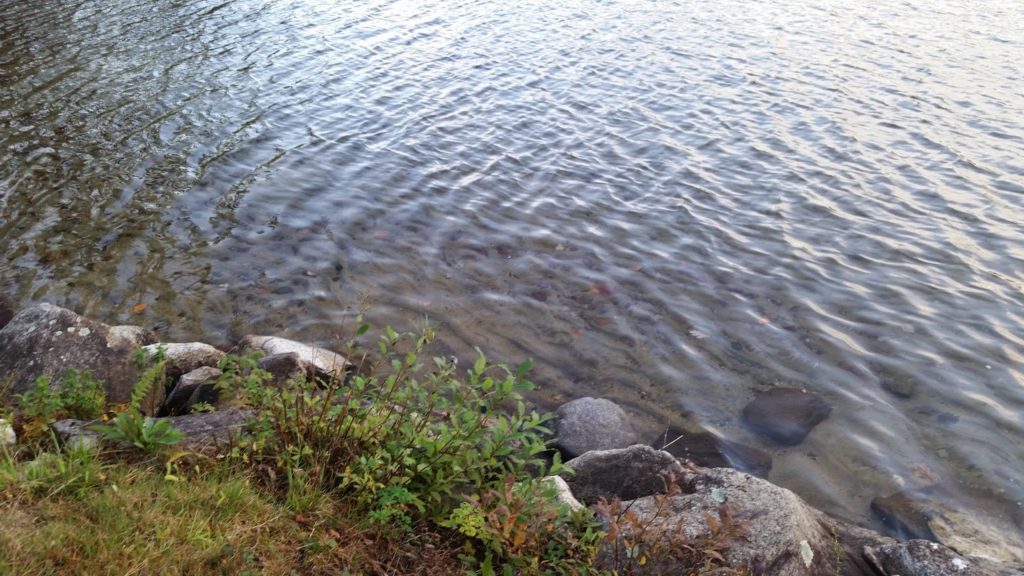 crystal clear
It shimmered in the moonlight and glistened at daybreak…so lovely. There were precious few folks around as it was the last days of the camping season. It was very pleasant. I got a little reading in and nearly completed my Van-Go reorganization. Whew! How did I ever maintain order in an 8 room house with a yard??? LOL
OK, no comments from the offspring!