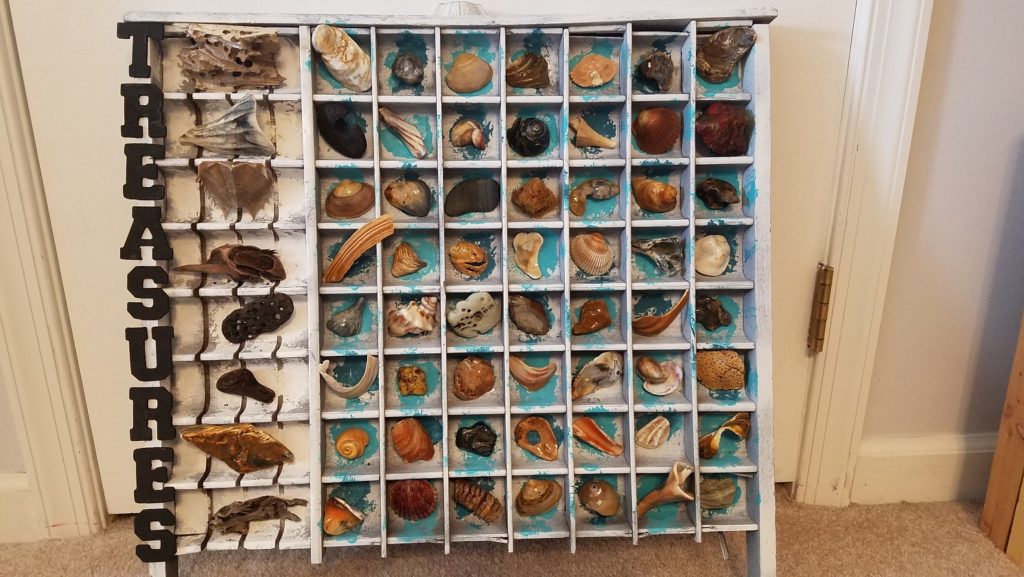 Winter at the beach is quite a different experience than the other 3 seasons when being on the beach and riding your bike are the main activities! So, I took up shelling and creating projects with the shells. Since I'm at the beach several times a week at predawn to take sunrise pictures (next blog post), it is the perfect opportunity to gather seaside treasures! My collection has gotten to be rather extensive…lol
Painting and coloring are also delightful pass-times when the temps are below freezing as are curling up on the couch with a book or having movie marathons once in a while with a cup of hot tea and a snack!!!
I am finding it easier to adjust to the extreme difference in weather between here and New Mexico than I thought possible. I decided that if you have to be someplace where it gets really cold and snowy in the winter…you might as well be at the BEACH!!!
NOTE: I know it's not winter anymore, there were some technical challenges that my son had to work through. They are all fixed and I will be catching up on some posts.