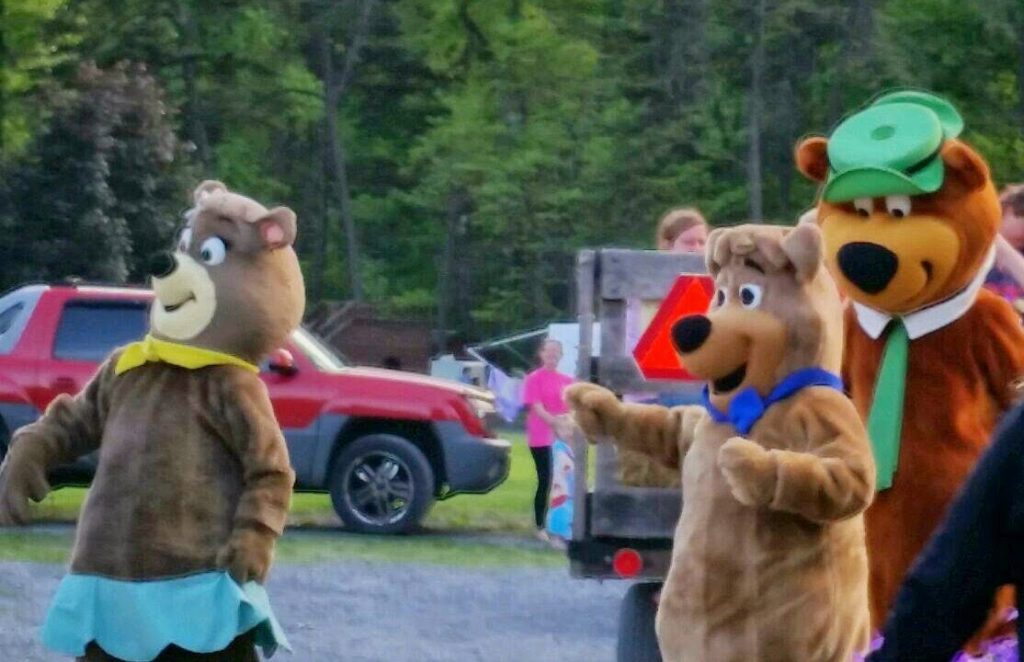 Look!!! It's Yogi, Boo-Boo,
and Cindy… omg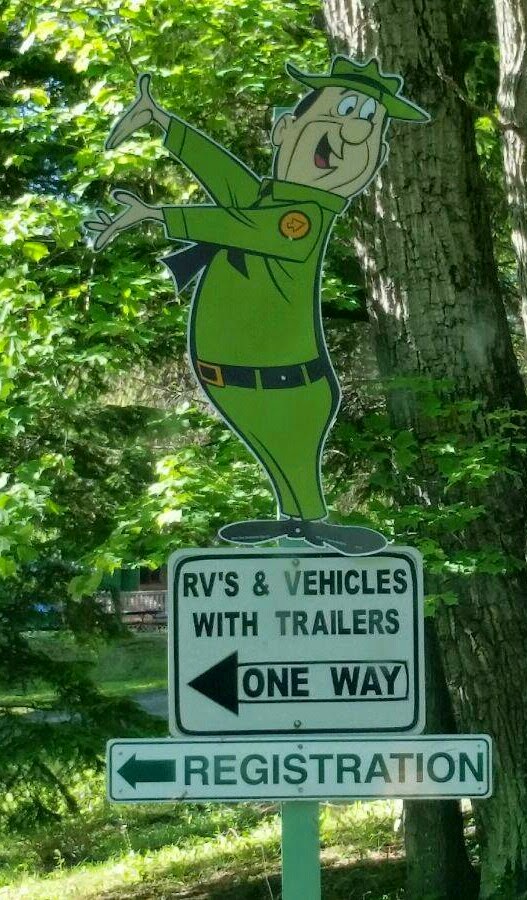 And the Ranger
After leaving Sodus Point on Saturday, I had a beautiful four hour drive to PA where I got to see Yogi Bear, Boo-Boo, and Cindy in Jellystone Park. Talk about an exciting childhood flashback… I love those guys!
My site was right along the creek and very quiet and cozy. After I got set-up – I even opened my awning for the very first time – I rode my bike up to the activities pavilion. There was lively music and kids doing the Limbo Rock. The limbo game itself was a little creative (they were cheating like crazy) but having a blast! Later, there was plenty of music for everyone to enjoy. I was fortunate enough to be able hear it from Van-Go since I came back to this crazy book that I can't put down.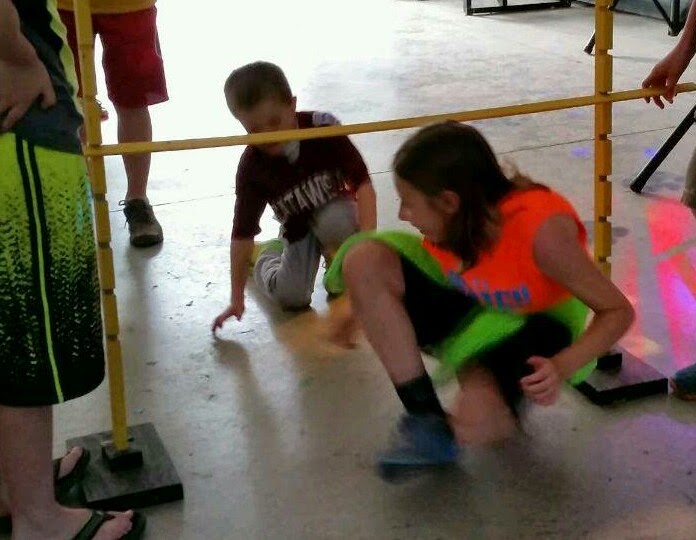 See what I mean… lol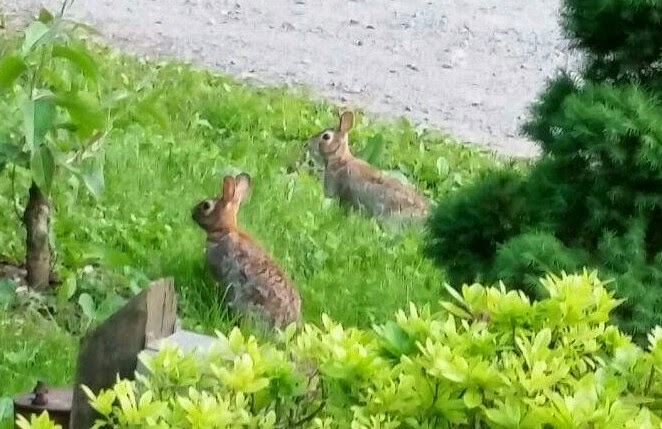 As you can see, these guys
couldn't believe their eyes watching
the Limbo being reinvented!
Editors Note: This post was made possible though cellular phone communications between Mom and I since Verizon can't seem to provide her with her own internet today. Please stay tuned as these collaborative posts continue this week.