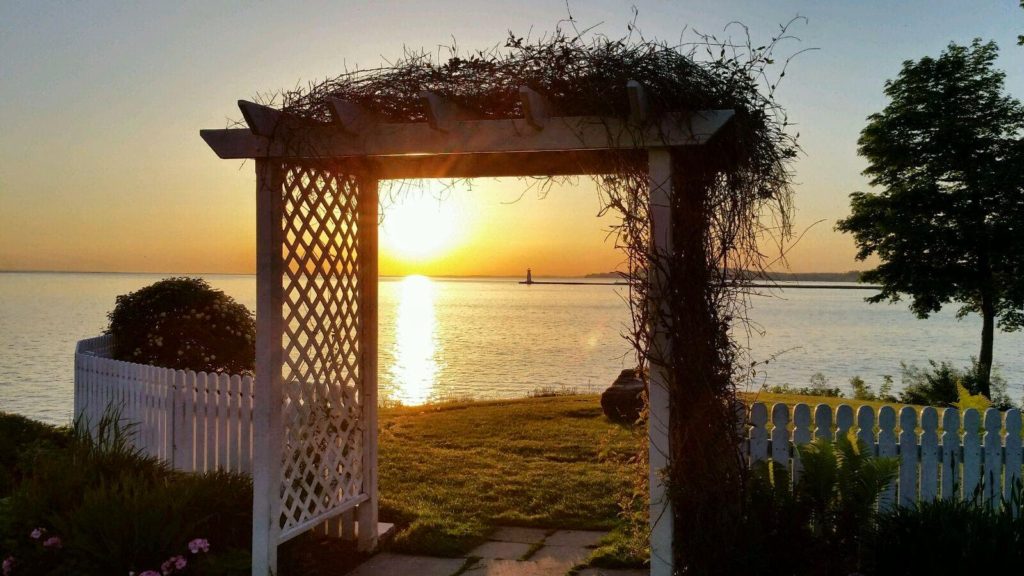 A few hundred feet from the B&B
just after sunrise
I just missed the actual sun peeping up over the horizon moment, but, nonetheless, the start of my day was amazingly beautiful and serene! Walked to the lake, took pics, read my book and returned to shower and have a scrumptious breakfast served in elegant style by Jerry!


Lake Ontario… yes, I'm sure… lol
Bright Spot–
Jerry shared that after many years of Claudine, his wife, raising the children while he worked, they decided to try to find a way to work together in a laid back kinda way. They had always loved visiting bed & breakfasts over the years and when this one went up for sale in such an idea location…they bought it! That was 4 years ago and they still love it…especially meeting people from all over the country as well as their international guests at the Carriage House Inn B&B.
Carriage House Inn B&B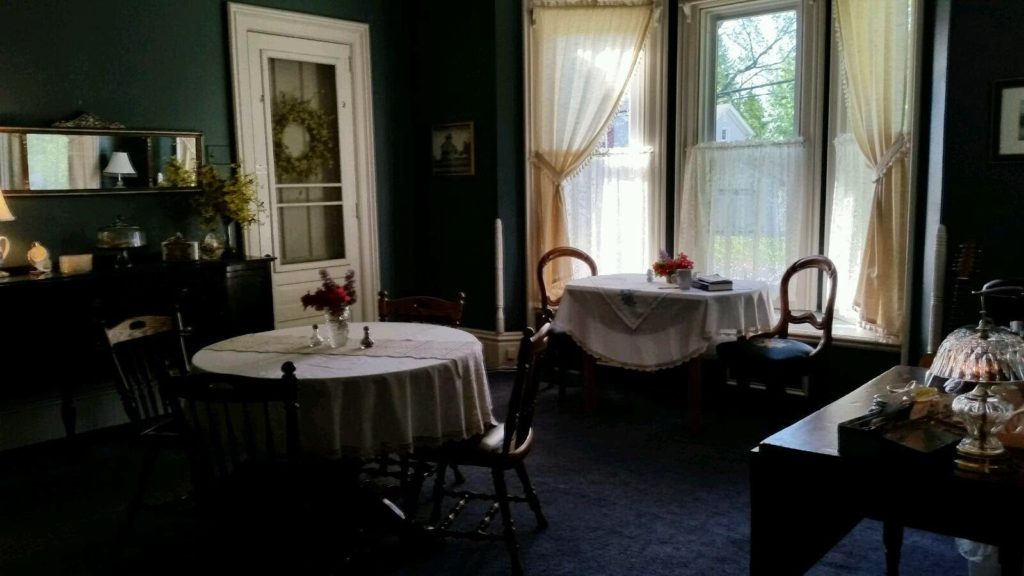 Breakfast room at the B&B
Jerry is one of those folks that carries a permanent smile in his eyes which makes talking with him especially delightful. Thanks Jerry for the conversation and the gluten-free morning meal…orange/cranberry juice, hot tea, a fresh 4-fruit and yogurt salad parfait, an applesauce muffin and an egg n cheese omelet with sausage links! I'm gonna need a pretty long bike ride later on to work THAT off!
Sailing lessons on Seneca Lake in Geneva, NY
largest of the finger lakes