Finally, the day to move into my first floor apartment was here. We were soooo ready! Once everything was moved in, we created a new fort and then spent the better part of 3 days unpacking and making the place livable….without boxes!!! I was much happier with piles and piles of 'stuff' all over the place than with boxes!!! Pool breaks became a necessity…otherwise Grammy would have just wiped out! Go, Cameron for making me take breaks!!!
The new fort!!!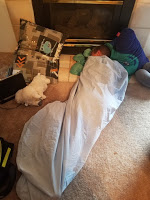 The night before the move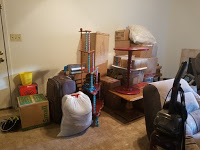 Ready to rock and roll…lol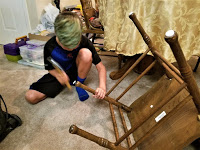 My little helper
Once the apartment was reasonably 'done', we took another break and headed for the mountains…the Sandias! My apartment is only a couple blocks from the foothills and only a mile to the Elena Gallegos Picnic Area where there are several hiking trails, covered concrete picnic tables and grills and spectacular views! It was hot…we got a late start…but we did hike a little bit and sat and took in the beautiful view of Albuquerque and the mountain!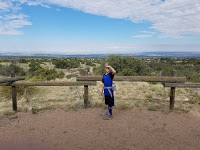 The view of Albuquerque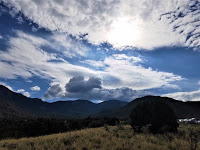 The mountain view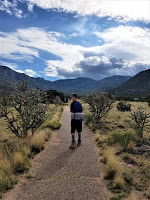 Let the hike begin!!!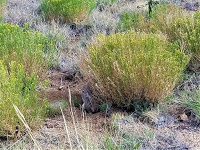 Cameron spotted a bunny digging away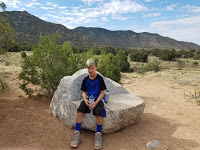 Let the hike be over!!!