Carol was sweet enough to lend Chris to me for a few hours
in the morning on Sunday…lol! He and I
climbed aboard his gorgeous 850 lb. Harley-Davidson with the St. Augustine Lighthouse
and Museum as our destination!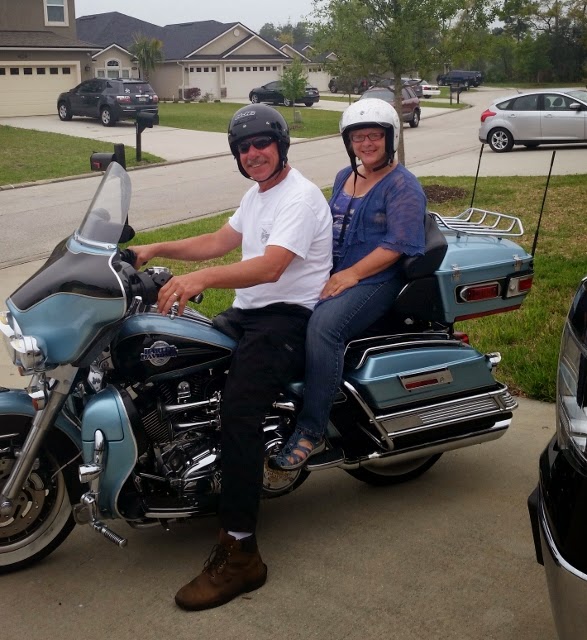 Chris and me ready to ride!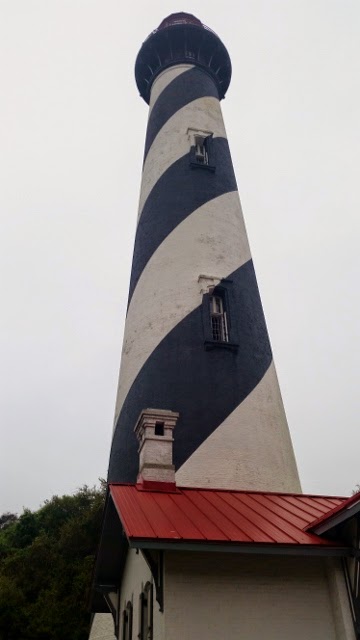 The lighthouse
I can
hardly describe how much fun that was for me!
I'm used to my tiny scooter where I have to be totally focused every
second and get only snippets of scenery as I drive along. This time I was able to sit back and relax
and catch every wonderful sight my eyes allowed me to take in. It was wonderful!
As we approached the grounds, my eyes widened, my heart
raced and my breath deepened!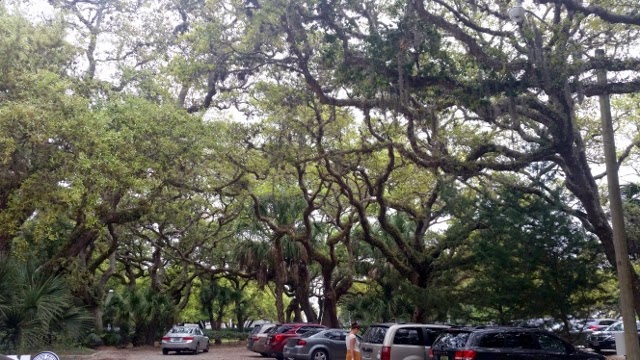 Breath-taking tree ensemble
The trees
there were entwined in each other with crazy sprawling branches! Their greeting was gentle and mysterious in nature. We walked around gingerly to take it all in
before getting our tickets to climb the lighthouse.
The lighthouse's spiral staircase consisted of 219 steps and
it was worth the climb to be able to overlook St. Augustine and surrounding
waterways from that height.
Spiral staircase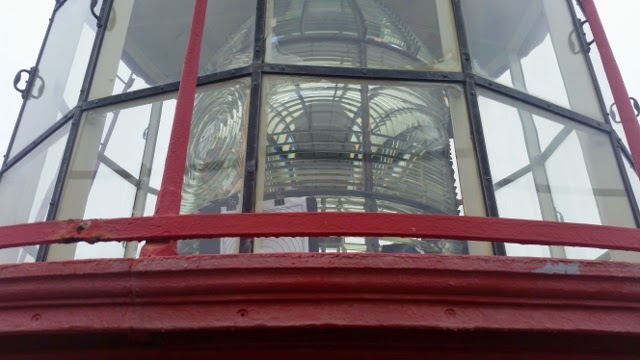 The LIGHT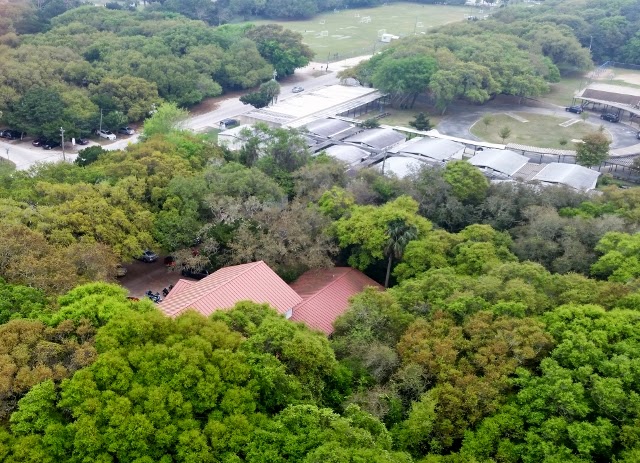 View from the top
I've always
enjoyed views above the tree line. The
air is fresher and the sights are without obstruction. We could even see the Alligator Farm across
the way. Chris and I thoroughly embraced
the experience.
Me and the Cuz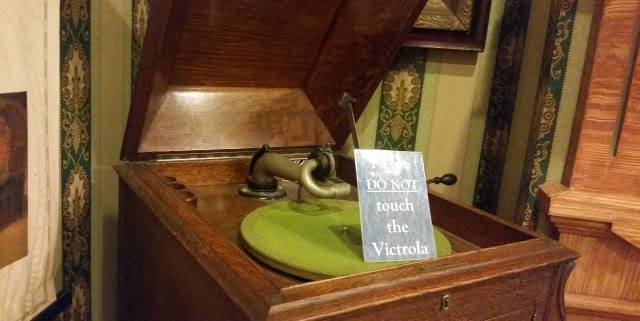 An old Victrola that was in the museum.
I almost didn't want to
leave, but Cuz reminded me that I could always come back.
We got back to the house and had lunch, then……..I'll save
that until next posting!!!