Soooo, I totally skipped over 2 full days! Did you notice? LOL
Let's back up to Saturday the 24th…Day 5! Rumor had it that there was a fabulous
farmer's market nearby. That perked up
our ears as we both love open markets!
Once again San Diego's fine transit system delivered us quickly and
safely to our destination…Little Italy-San Diego style! Fresh foods, fragrant flowers, fine crafts,
funky clothes and much more were waiting for us as we began our 5 block
excursion. Most vendors offered tasters of their most
cherished edibles! YUMMMMM-MY! From nuts to ceviche, we nibbled our way
through the market. We also bought a
wonderful "green smoothie"…pretty tasty for a drink that's so good for
ya..LOL The day was perfect and we
brought back a few treasures to have for snacks later in the week.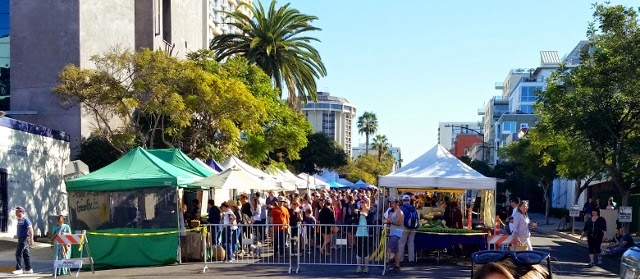 The Mercato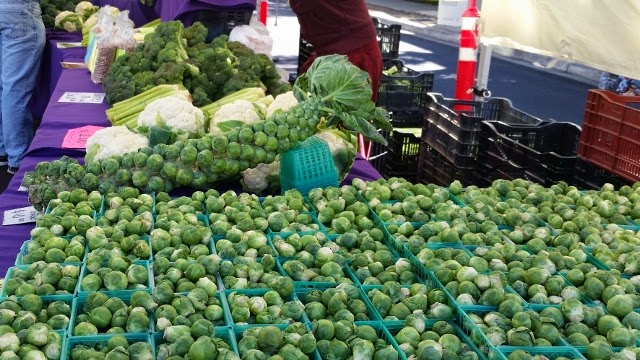 Sprouts on the stalk!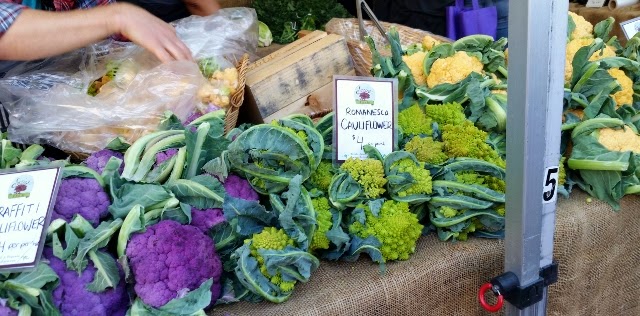 Funky cauliflower
Fresh swordfish!!!!!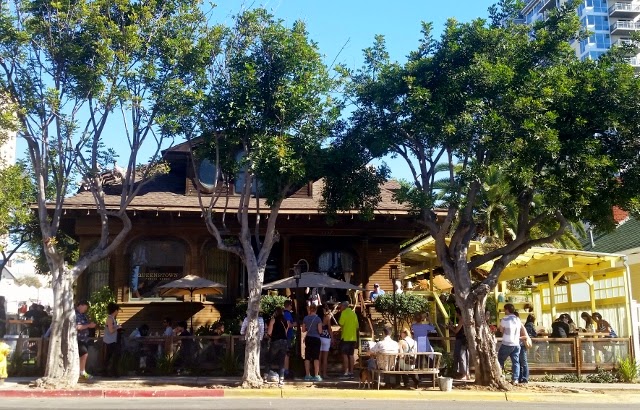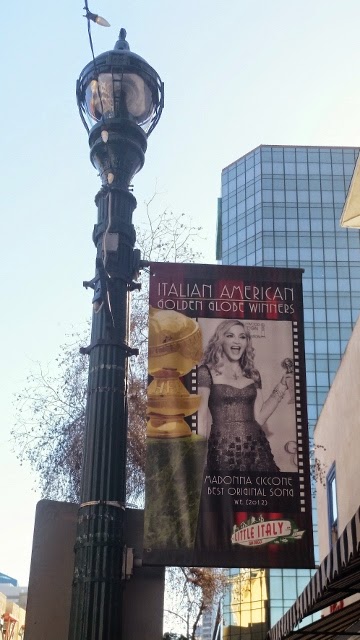 Banner depicting winners
in the entertainment biz with
Italian heritage were hung
along the streets of Little Italy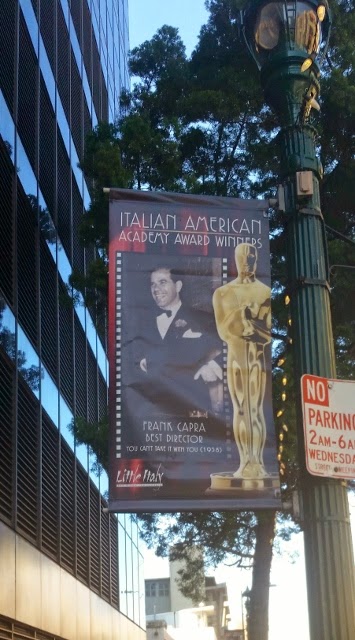 Frank Cappa
Even though we did
partake in a few samplings, we were ready for lunch when our adventure was
complete. We stopped for a scrumptious lunch
at the Queenstown Public House right there in Little Italy.
Another rumor
floating about was that the nightlife in the Gaslamp District was worth getting
there for! They didn't have to sell us
on that one. Sharon treated me to a
great birthday dinner at the STRIP CLUB!
Now, it's not what you may be thinking…. It was a most unusual steak house
restaurant! When you placed your order
for the kind of steak you wanted, they brought it to your table RAW and wrapped
in cellophane!!! You got to choose one
of the several hot grills in the room and cook it YOURSELF!!! It was a blast! Once you returned with your ready-to-eat main
dish, the server appeared with your sides!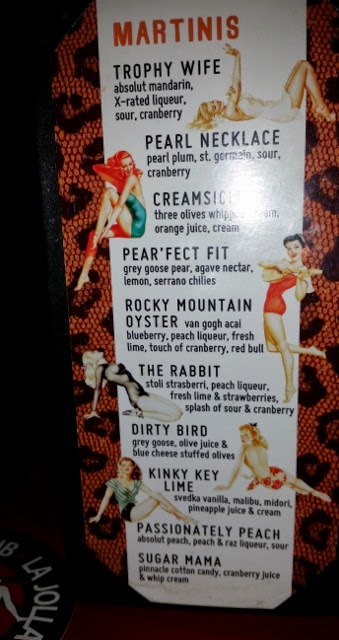 The drink menu…
too funny!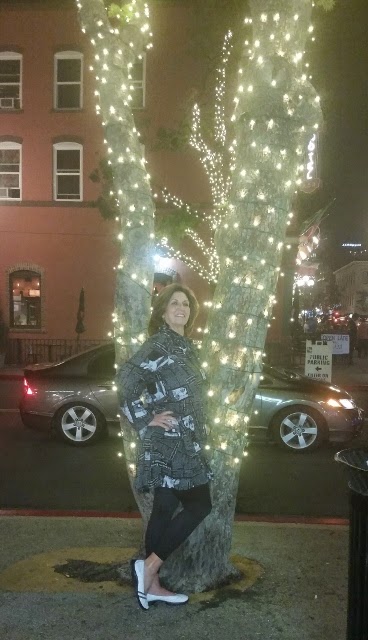 Sharon in the limelight!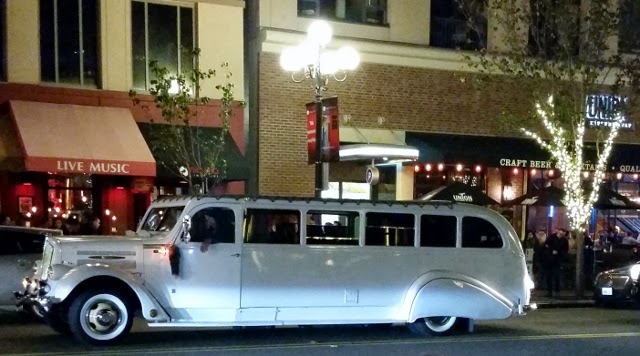 Our ride…just kidding!!!
We dined alfresco which was lovely.
After our meal, we gravitated to a highly recommended bar/lounge with
live entertainment. We hung out there
for a while and grabbed a cab back to the hostel.
By then it was 11:30 or so and when we arrived the place was
hoppin'! There was a live band in the
lounge and they were really good!
Though
we showed up near the end of the festivities, we stayed and swayed until the last
note was strummed! What a terrific day! A great night's sleep followed!