Happy June Everybody!
Sunday morning, I dragged my lazy self out of bed at 9:01! It was that darn book…I was up to wee hours! Oh, I forgot…I'm retired and I can get up whenever I want…Tee! Hee! After breakfast, I grabbed my book and towel and headed to the pool passing some really lovely spots on the way.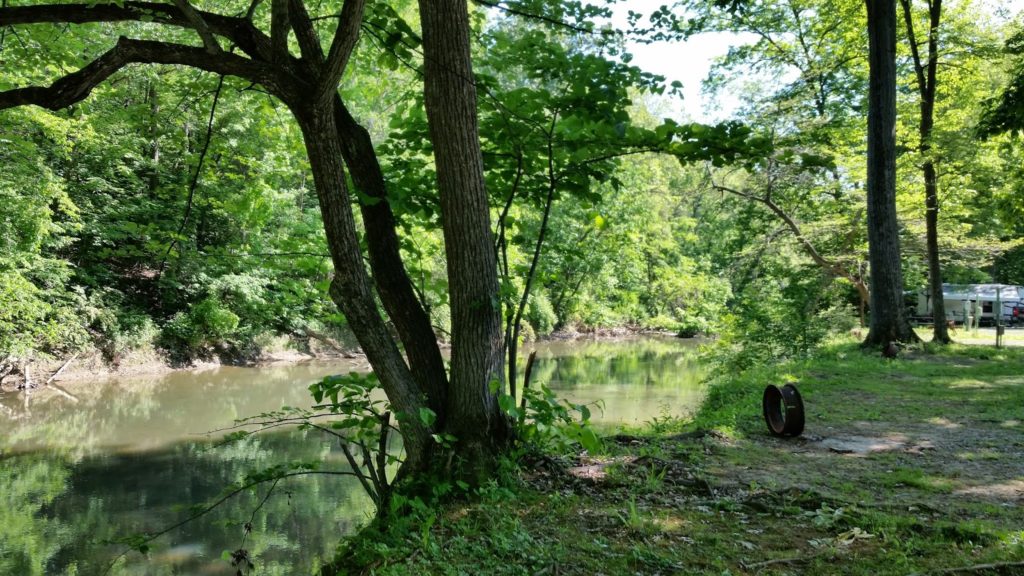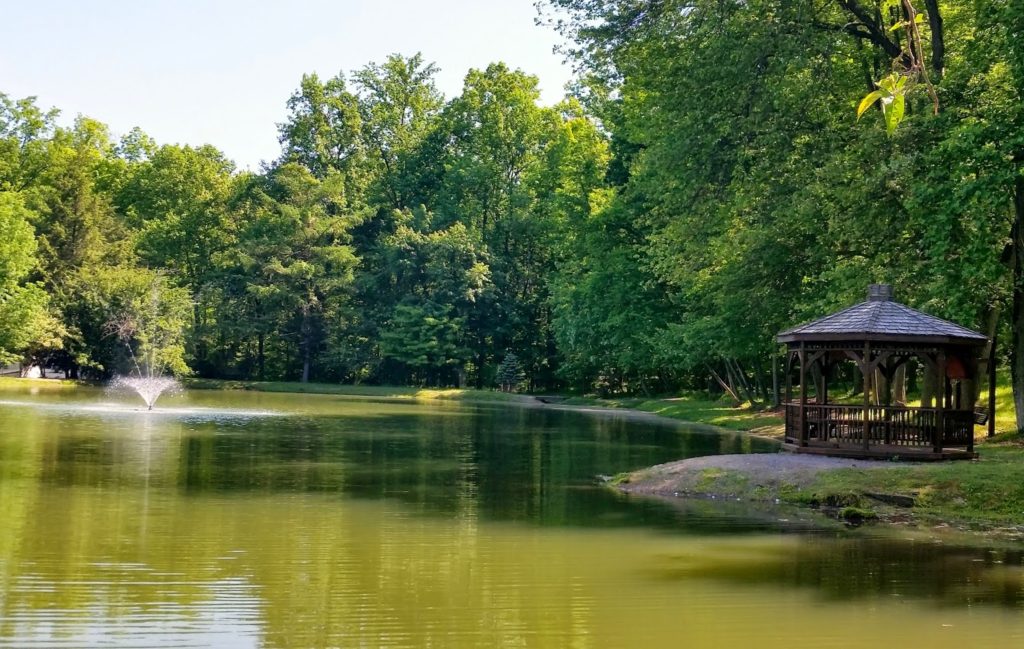 There were a lot of people at the pool. It was especially fun for me to watch the parents that were actually in the water playing with the kids. It brought back plenty of fond memories! The only other thing that managed to divert my attention from the printed word was when I heard a woman call to her young daughter, "Willow, come here a minute." Ahhh, what a great name! After about 75 pages, I got thirsty and went for a pina colada smoothie at the snack bar called…"Cindy's Filling Station". How cute is that? The real bonus from my pool visit yesterday was that I finally got a little color on these pasty limbs of mine…LOL
Today, I spent the entire day at the pool…no people today…there was a mass exodus about 6pm yesterday. As soon as schools let out for summer break, this place will be hoppin' 7 days a week!
I did; however, have 2 visitors throughout the day…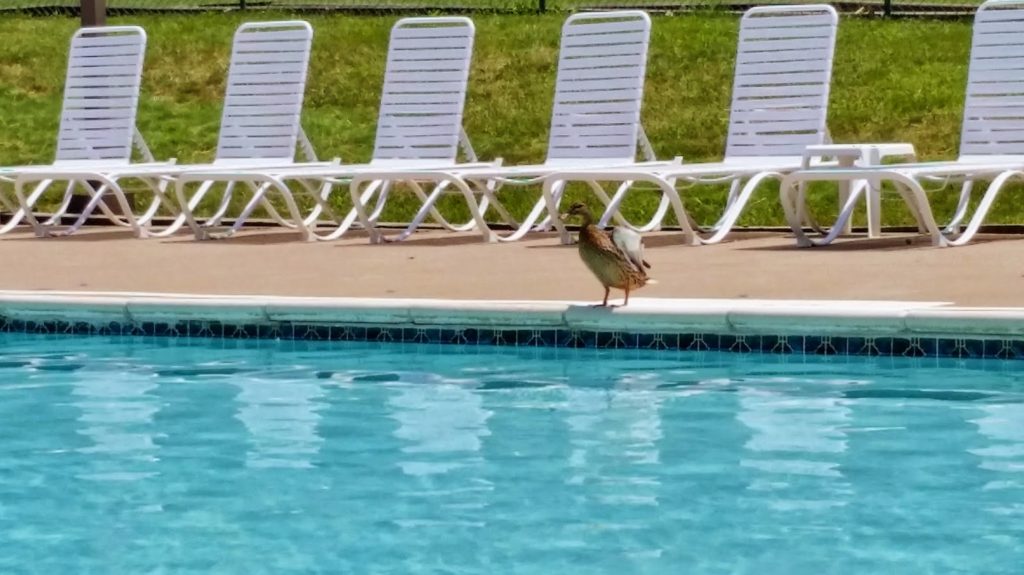 "Ready…there's no one looking"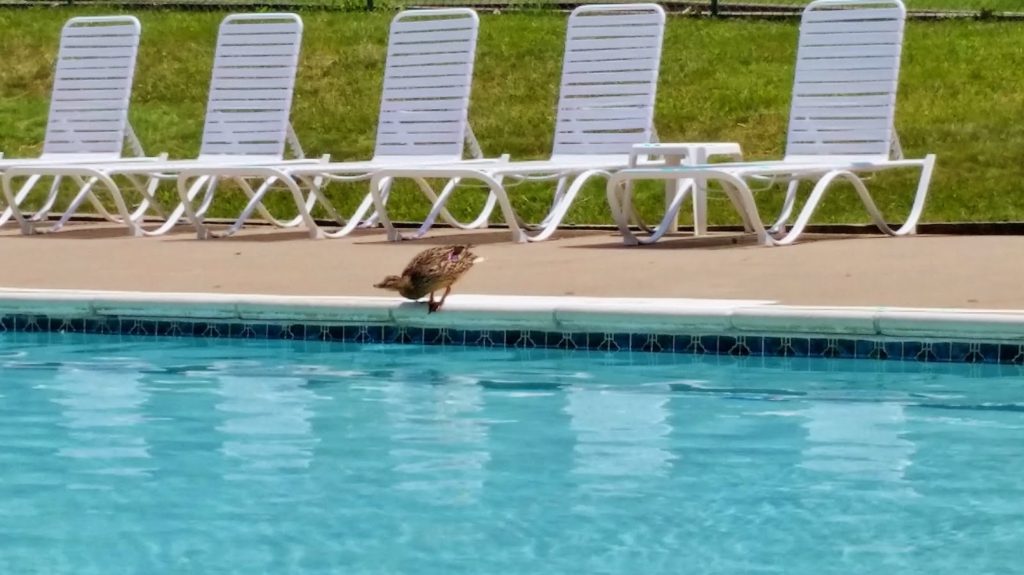 "Get set…she's reading that book, she won't see me"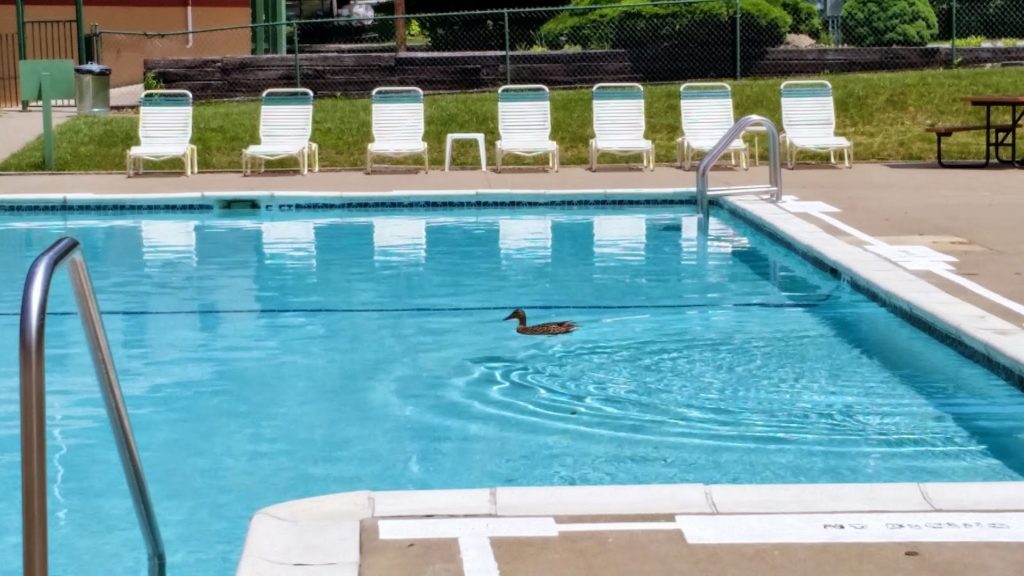 "Aahhh, I love having the pool all to myself"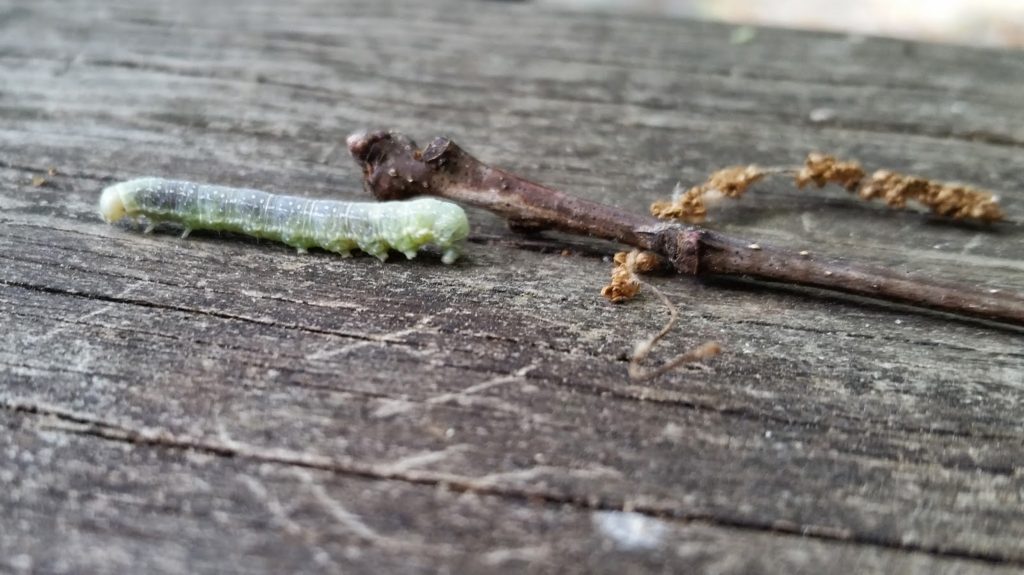 Ain't it cute?
We had lunch together!

Well, I finally finished the book…533 pages later…it was great!
I'll be spending the next 2 days chillin like today…new book…LOL…so I'm taking a little blog-break! I'll be back on Thursday after I pick the girls up in New York from their cruise and head for MD where I'll be staying with family through the month! And, have no fear, there will be adventure-a-plenty in June as well!!!