My first REAL outing on the knee walker!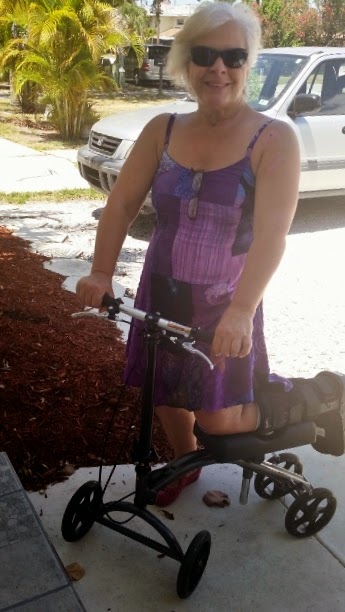 Hooray…I'm sorta
mobile!
Walker arrived on
Thursday!!!
This morning Marie and I went to the Spring
Fairy Festival in St. Pete's and it was great!
I got around pretty darn good. Of
course, the sidewalk was so much more fun than the grass and dirt…BUT it was
all doable!
Kids, adults and pets were donned with feathers,
butterflies, ribbons, wings and pointy ears!!!
It reminded me of the Renaissance Festivals I've gone to in the past
where I usually dressed the part of a wench….lots of fun! Marie and I did show our enthusiasm for the fairies with our own stylish accoutrements (from the Dollar Tree…LOL)!!!
Flowers, crown and butterflies…oh, my!!!
There were vendors with a spectacular display
of handmade items…clothes, jewelry, food and art.
This guy's art was so cool!!!s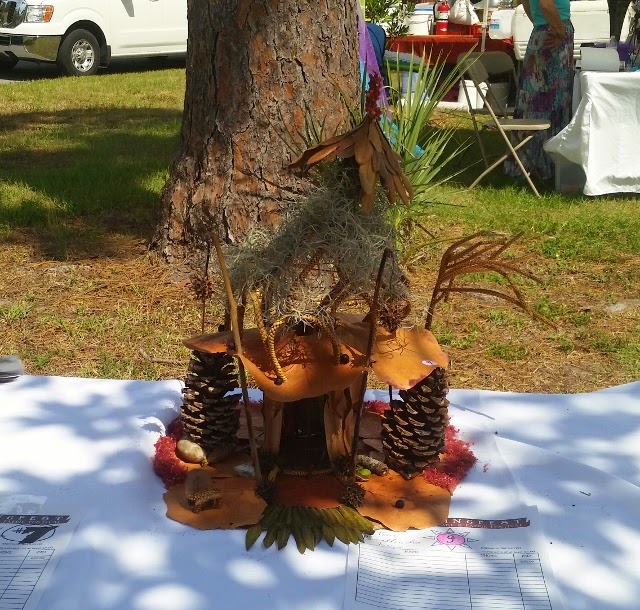 One of the fairy houses for sale
The weather was perfect…slightly overcast
with a light breeze! There were fairies
and gnomes walking about playing tunes on piccolos and pans! Delightful! There were several permanent sculptures in the park that were wonderful as well.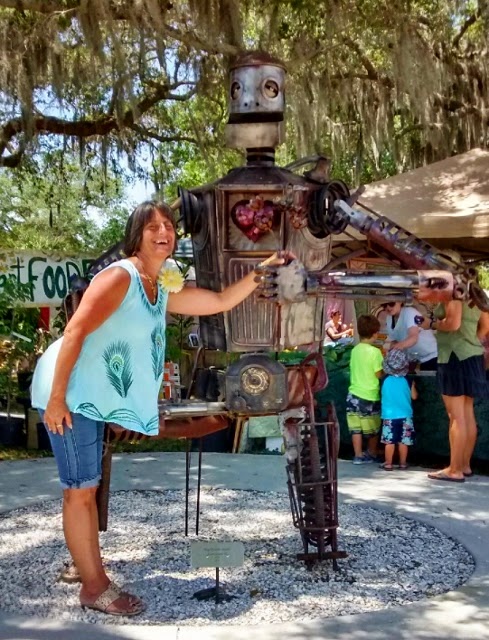 Marie and the Tin Man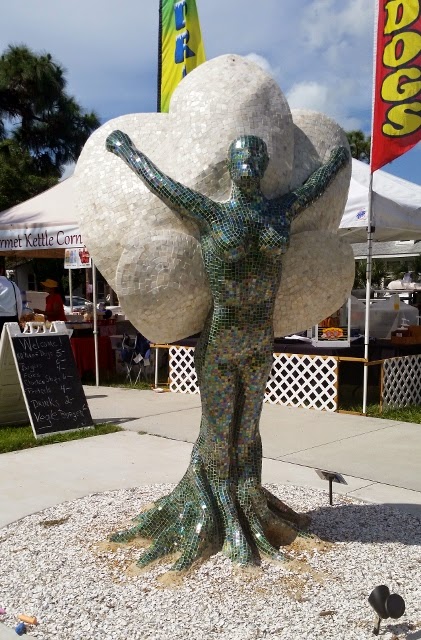 A mer – man/maid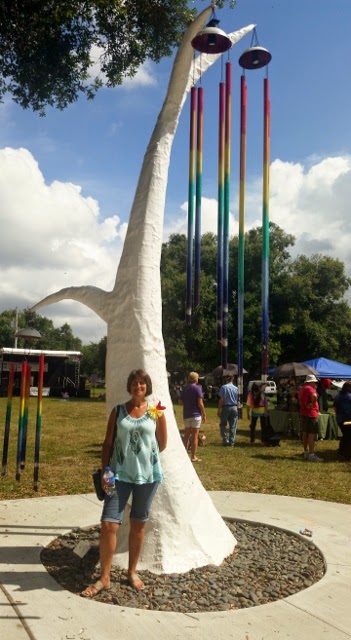 Awesome wind chimes
My absolute favorite parts were watching the Maypole dancers
and being able to blow bubbles!!!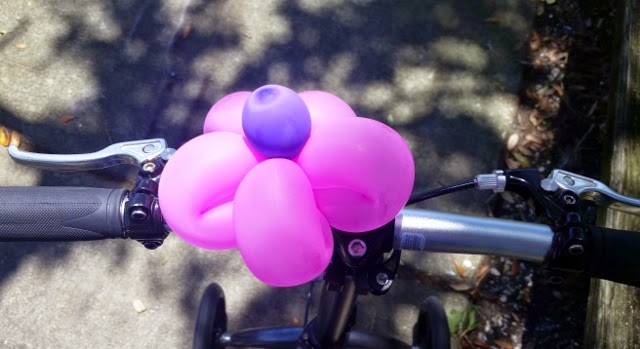 The balloon man made me a flower
for my walker…so sweet!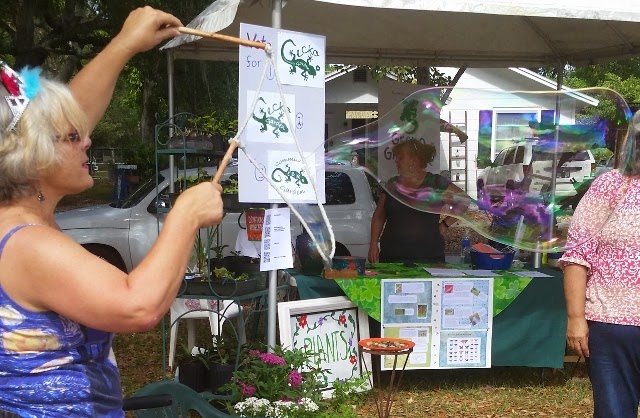 The breeze making a bubble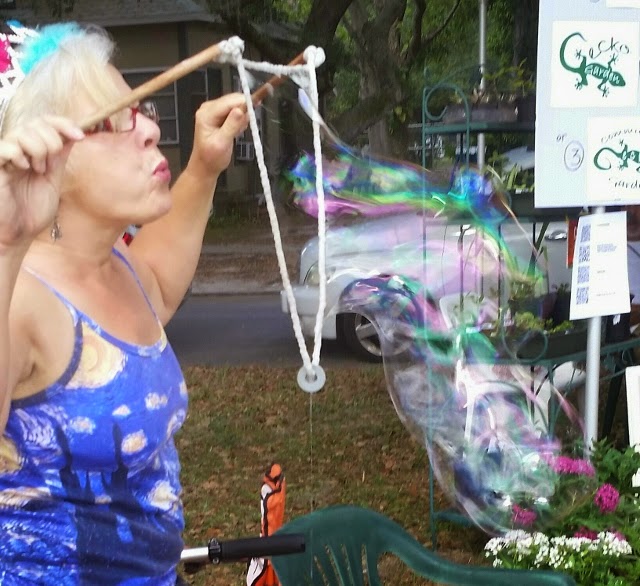 Hot air making the bubble…LOL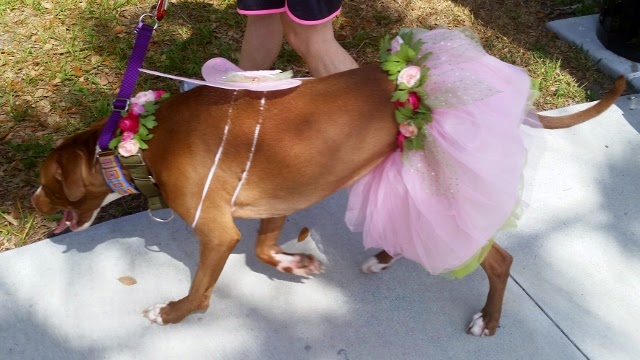 Fairy pup!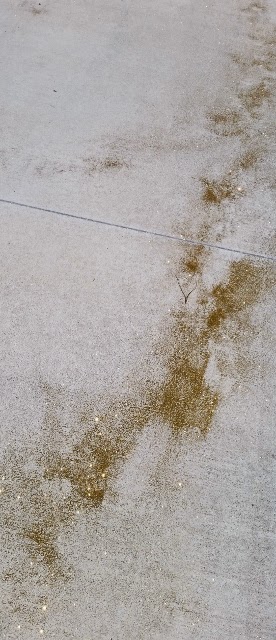 Fairy dust!
Marie and I had a perfect picnic lunch after we walked
around. There was a bench in the shade
right near the car and Marie packed us a scrumptious salad…just right after a
morning stroll through a fairyland!